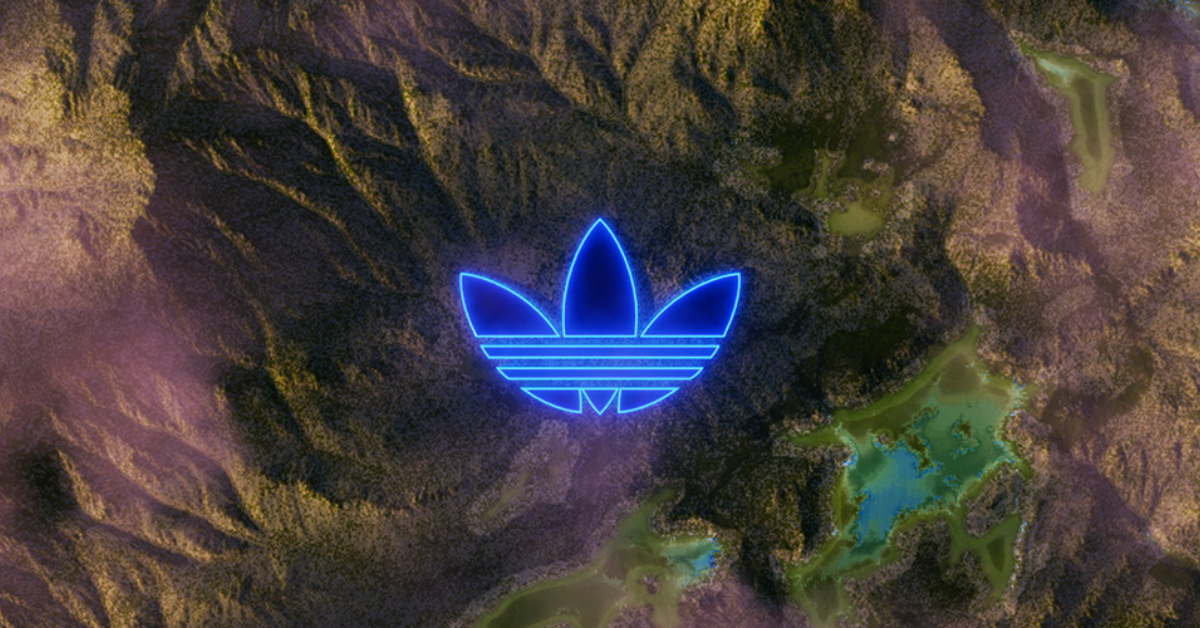 Adidas Jumps Into Metaverse, Partners With NFT Bored Ape Yacht Club
It appears that the rumors are true. Not only is Adidas fully traversing into the metaverse, but it has confirmed its four-way partnership with Bored Ape Yacht Club (BAYC), Punk Comic, and crypto-investor GMoney.
More than its partnership, the activewear brand has acquired a BAYC NFT of its own and changed its profile picture on Twitter to accompany the announcement. Here's what we know so far about the Adi-verse and its partnerships.
Article continues below advertisement
Companies are finding all kinds of ways to transport themselves. Companies understand that these virtual worlds, the metaverse, enable them to further connect with their consumers.
In contrast to Nike, where its metaverse is built on the centralized game, Roblox, Adidas is taking a more crypto-native approach. Adidas is building its metaverse on a decentralized platform, The SandBox.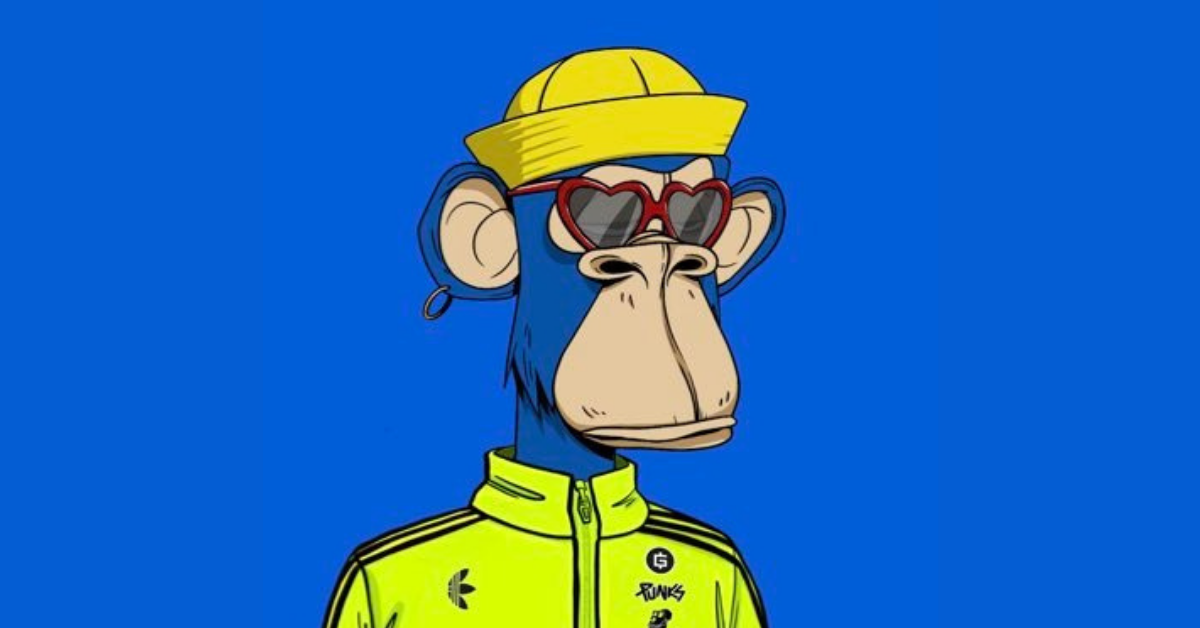 Article continues below advertisement
Why is Adidas partnering with NFT collections like Bored Ape Yacht Club?
Bored Ape Yacht Club's collection of seemingly bored-looking apes dressed in random clothing garments and accessories has catapulted the rise of NFTs in terms of its "in-real-life" utility. Merging culture and commerce, celebrities, all-star athletes, and musicians have gravitated towards this club. Bored Ape Yacht Club has generated a volume of over 1.3 billion in secondary sales since launching in April, according to CryptoSlam.
With cultural recognition and liquidity pumping, Adidas has recognized the innovation, creativity, and community that rallies behind some NFT projects like BAYC and Punk Comic. Adidas took to Twitter to reveal its tagline "Into the Metaverse" and invited others to join in on entering a world of "limitless possibilities."
Article continues below advertisement
The Adidas website advocates for the metaverse and creators.
Fully embracing the launch of its digital world, Adidas created a landing page for viewers to take a sneak-peak into what's coming next. Creating more hype by simply providing a clip of three avatars astro gliding to earth, Adidas provides a barcode for users to stay up to date through its mobile application, CONFIRMED.
Article continues below advertisement
Although details of the "Adi-verse" and the four-way partnership remain unclear, Adidas partnering with Coinbase, purchasing land on The SandBox, and sporting a BAYC as its profile picture on Twitter, suggests that the company is doubling-down on the Web 3.0 movement.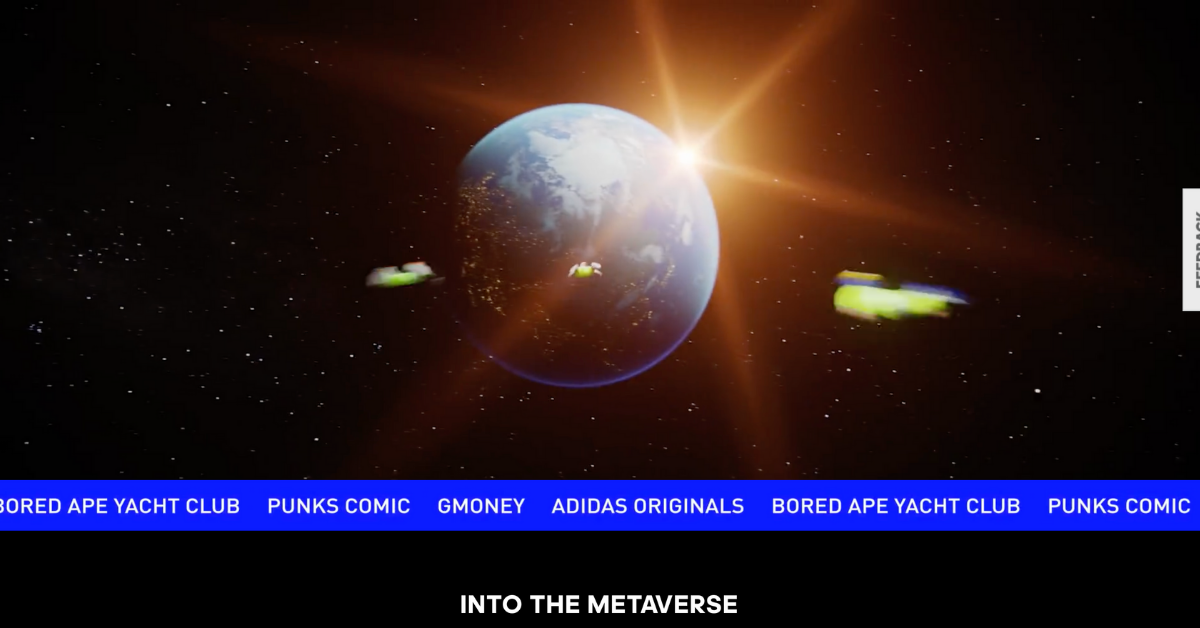 Article continues below advertisement
Through CONFIRMED, consumers are made aware of the latest limited drops, almost as if suggesting that the four-way partnership might launch physical wearables. Even though information on the landing page is very scarce, there's enough on the page for a healthy dose of speculation.
Adidas plans to reward creatives, especially those who join its "Creators Club," and users can enjoy a 15 percent discount on future purchases.
Contrary to other platforms like Meta or Roblox where the metaverse isn't as "open" as its decentralized counterparts like The SandBox, companies like Adidas that are investing in more open versions of the metaverse show that they "value sovereignty and interoperability" tweets partner GMoney.
Companies like Adidas "...will empower their communities to create and partake in the upside of their creativity. These will be the communities that thrive."