LimeWire's NFT Marketplace Redefines Nostalgia — How to Use It
LimeWire is back, baby. Here's how to use the NFT marketplace that gave early aughts hit LimeWire a new life. Get ready for all the nostalgia.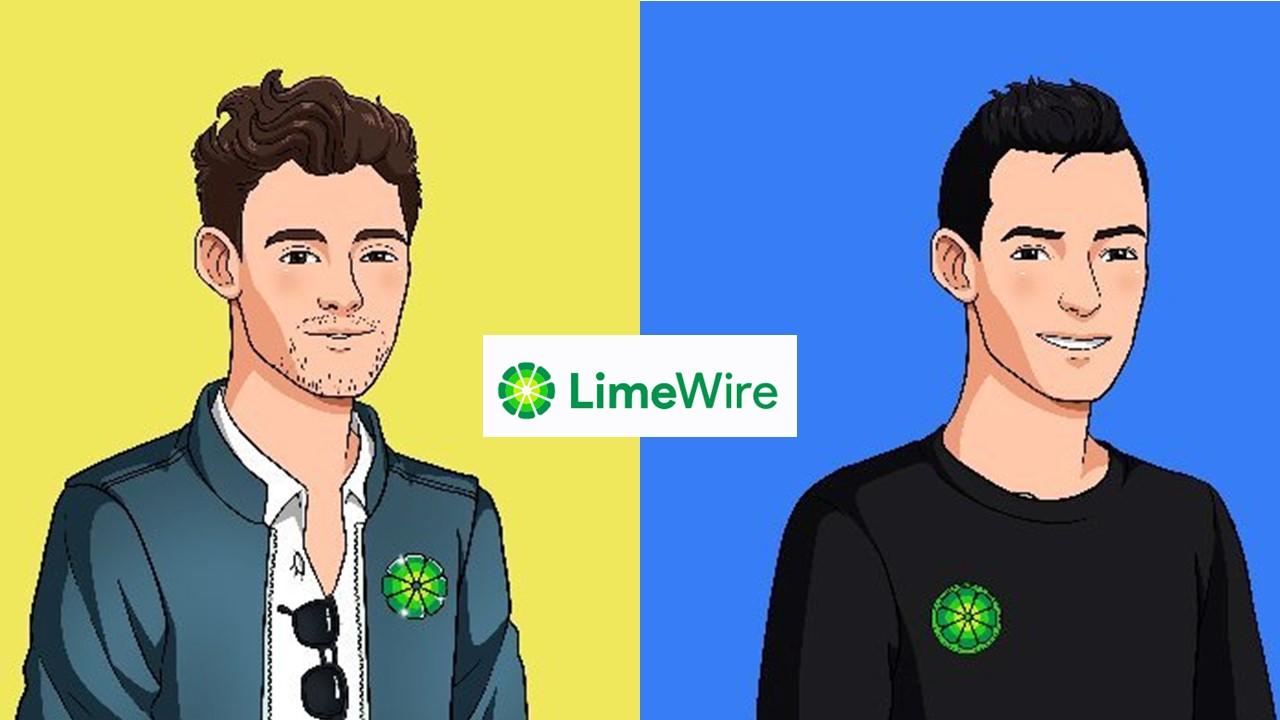 A nostalgic remnant of the early aughts is officially back — with a twist. LimeWire is now an NFT (non-fungible token) marketplace thanks to co-founders and co-CEOs Paul and Julian Zehetmayr.
Article continues below advertisement
Article continues below advertisement
LimeWire unveiled its resurgence in March and is now ready for use as a marketplace for NFTs from various creators (including LimeWire Originals).
LimeWire officially returned as an NFT marketplace.
Formerly a peer-to-peer file sharing marketplace used primarily to pirate music, LimeWire has rebranded itself as an NFT marketplace. This modern pivot has given the brand a chance at a new life.
Article continues below advertisement
The original LimeWire shut down in 2010 following copyright infringement charges from the record industry. Today's NFT iteration honors its musical roots by primarily offering music-based NFTs, but it also serves as a marketplace for other art and entertainment-inspired NFTs.
Using the LimeWire NFT marketplace is fairly straightforward.
LimeWire offers two main categories of NFTs: LimeWire Originals as well as those from other creators.
Article continues below advertisement
Article continues below advertisement
When you enter LimeWire.com, you can "discover" the LimeWire marketplace or click on the "Originals" logo to view LimeWire's in-house collection, LimeWire Originals.
If you choose to discover NFTs from other creators, you can set your filters or browse by creator. Travis Barker's NFT collection is in progress and will reportedly be available soon. Other creators, like Soulja Boy, Gramatik, and Brandy, have recently released musical NFTs.
Article continues below advertisement
NFT enthusiasts may also purchase one of 10,000 LimeWire Originals that represent unique avatars with quirky, often colorful features.
Article continues below advertisement
Here's what you should know before using LimeWire.
LimeWire uses the blockchain Algorand. This proof-of-stake blockchain is touted for its energy efficiency, low cost, fast transaction fees, and cross-chain bridge capabilities with fellow blockchains Ethereum and Polygon. The platform accepts ALGO, the native cryptocurrency of Algorand. However, users can also trade NFTs with other assets, like USDC, Bitcoin (BTC), and Ether (ETH).
Article continues below advertisement
LimeWire does have its own token, LMWR, but it isn't necessarily for direct NFT purchases. Owning LMWR gives you access to exclusive community and content, the capability to vote for artists and celebrities to join the marketplace, and even access rewards.
While LimeWire does accept credit card payments using any fiat currency, it isn't recommended to purchase NFTs with a credit card. This is equivalent to investing on margin with the added threat of high interest rates in a month's time. Not only can you lose value on your investment but you can owe more than it initially cost if you fail to repay on time.
Julian Zehetmayr said about the launch of the new LimeWire, "In an increasingly difficult industry with streaming taking over and ownership taking a back seat, we are working to put artists and give them full flexibility and control when it comes to their content. It's important to note that we are not relaunching LimeWire as an alternative to streaming platforms, but rather as an additional channel for artists to sell exclusive music and art directly to collectors."