Why Boycott Walgreens? Birth Control, Baby Formula Controversy
Consumers are fed up with Walgreens over reported controversy surrounding birth control and baby formula. As a result, boycotts are ensuing.
Walgreens Boots Alliance Inc. (WBA) made waves last year as it appointed Rosalind "Roz" Brewer as CEO, making her one of two Black female CEOs in the Fortune 500. This year, Walgreens is losing its rapport with women and people with the capacity for pregnancy. As a result, customers are boycotting the global drug store chain.
Article continues below advertisement
Article continues below advertisement
The boycotts against Walgreens trace back to the controversy surrounding birth control access and unwanted formula packages. In a post-Roe v. Wade America, a company's responses amid the threat of human rights — even on the ground floor — can make or break it.
Customers say Walgreens employees are blocking access to birth control.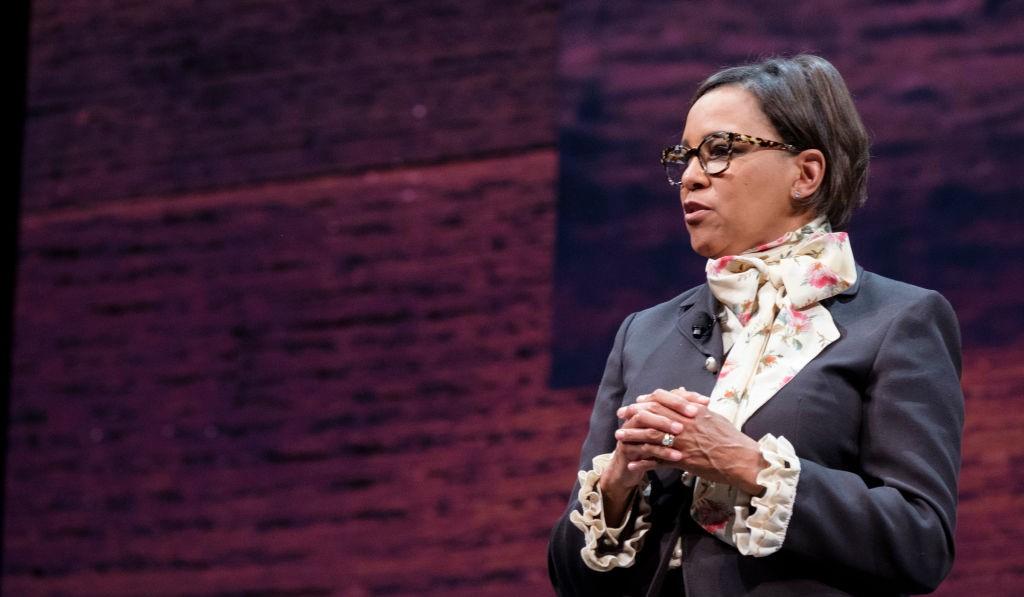 According to customers, certain Walgreens pharmacists and clerks have blocked access to birth control pills and condoms. Minnesota-based Jessica Pentz in early July said a Walgreens cashier refused to ring up her condom purchase due to religious reasons. The associate's manager later fulfilled the order while he walked away, reportedly with a "smirk."
Article continues below advertisement
A Walgreens spokesperson said this behavior is completely allowed, adding that the employee policy actually allows team members to step away from a transaction if they have a "moral objection."
Another similar experience targeted a woman trying to get her birth control pills refilled. The customer, Abigail Martin, said a pharmacist falsified prescription information to make it appear as though she had no refills left. Only when the customer spoke with a different pharmacist at a later date was she able to get her prescription filled.
Article continues below advertisement
Article continues below advertisement
Martin said in a video, "First, they want us to stop getting pregnant and having abortions, but and then they don't want to help us prevent that pregnancy."
Walgreens' policy for refusing to serve customers based on moral objections also extends into the pharmaceutical space. Walgreens clarified this in a tweet in 2018, stating, "Our policy allows pharmacists to step away from filling a prescription for which they have a moral objection. At the same time, they are also required to refer the prescription to another pharmacist or manager on duty to meet the patient's needs in a timely manner."
Article continues below advertisement
While customers and patients have the right to their own form of birth control for whatever reason, it's worth noting that birth control pills serve a range of medical purposes that can save peoples' lives.
Article continues below advertisement
Boycotts have ensued as the threat of birth control rights removal lingers.
The hashtag #BoycottWalgreens blew up on social media in response to these incidents, even landing it a spot on Twitter's trending topics. One former employee clarified in a tweet, "Since #BoycottWalgreens is trending and I had a bad experience trying to work there as a tech, THE TRAINING ABSOLUTELY FOCUSES MORE ON WHEN ONE CAN OR SHOULD DENY A MEDICATION THAN IT DOES ON RESPECTING PATIENT RIGHTS. Mass pharmacist refusal happening is not coincidence."
Article continues below advertisement
Woman receives unwarranted baby formula package after purchasing a Walgreens pregnancy test.
For Walgreens, the debacle doesn't end with refusing multiple forms of birth control. One customer stated she purchased a pregnancy test at Walgreens and used her rewards card in-store. Shortly thereafter, Enfamil sent her a package of baby formula.
Amid an ongoing baby formula shortage, the unwarranted package sparked outrage. But it's more than a shortage. The customer, named Nicole, pointed out on Twitter, "What if I were desperately trying to get pregnant and can't? Wouldn't this be a kick to the face?!" She added, "Try this one on: I'm in an abusive relationship and my partner intercepts this package. Well, now what?!"
While Nicole didn't need the formula, she regifted it to a woman in need in her neighborhood. However, the point remains: She didn't ask for it, and Walgreens — while denying the claims — may have sold her data.