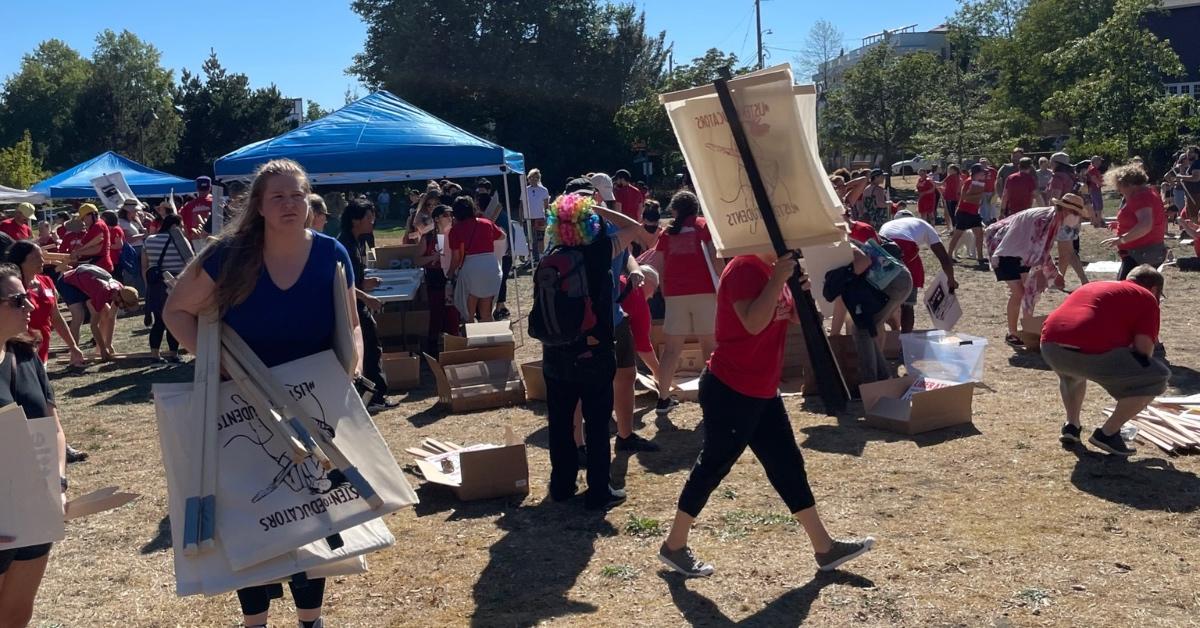 Seattle School Teachers Are Fed Up, Hold Strike on First Day of School
An estimated 50,000 students living within the Seattle Public School (SPS) district began the week ready to hit the books on Wednesday, Sept. 7. But after the majority of teachers who are members of the Seattle Education Association (SEA) voted in favor of hosting a strike, the first day of school for these students was delayed.
Article continues below advertisement
Here's why many Seattle teachers decided to strike on the first day of school rather than greet their students at the entrance of their classrooms.
Seattle teachers are demanding more support for both students and educators.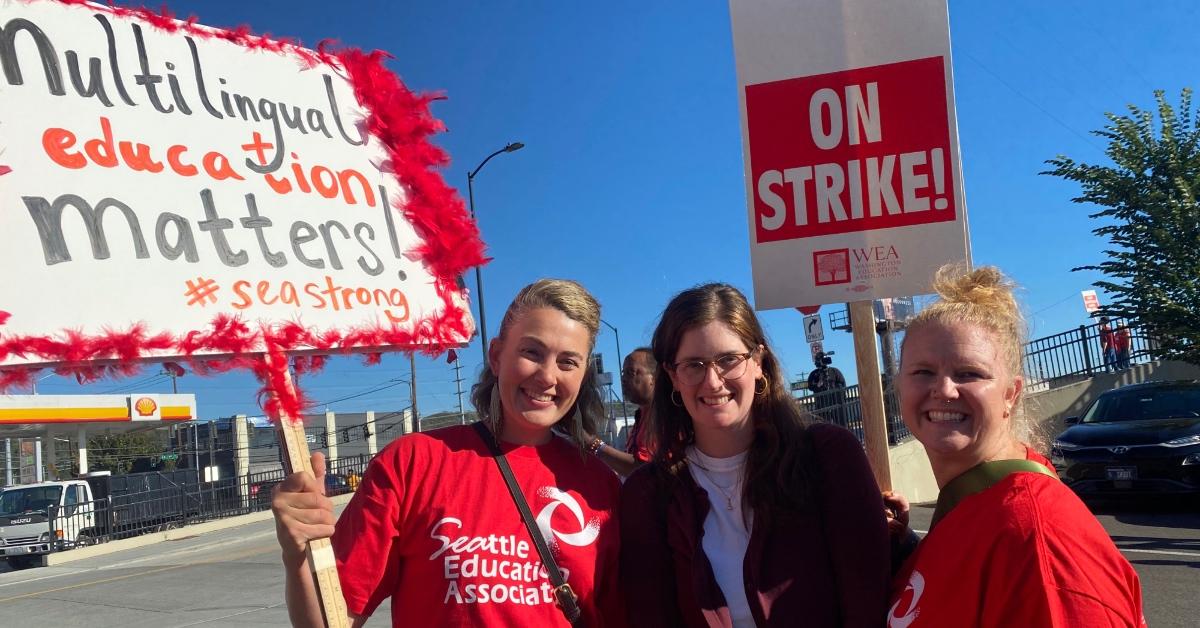 The SEA is made up of 6,000 teachers, most of which voted in favor of holding a strike on the first day of school (Sept. 7). After requesting a new contract that would support adequate staffing levels for special education and multilingual learners, smaller class sizes, and higher wages, the district failed to meet their demands.
Article continues below advertisement
While the SPS district did agree with the SEA that there needs to be "more inclusionary pathways," it appears to not want to put into writing that it will ensure there's enough staff on duty to support the needs of its special education students. According to the SEA, the district "does not want this accountability and instead wants us to trust they'll staff adequately."
The SEA says it's willing to work with mediators to reach an agreement with the SPS.
Although the SPS hasn't agreed to reword its current contract that outlines special education staffing ratios, workloads, and educator relief, the SEA says it's ready to work with mediators in order to get the school year started.
Article continues below advertisement
Some Seattle school teachers are seeking pay that allows them to live where they work.
A Seattle public school teacher's salary is said to fall between $50,496 and $73,714, according to Salary.com. But, based on the workload, most teachers can agree that a salary of around $50,000 isn't much.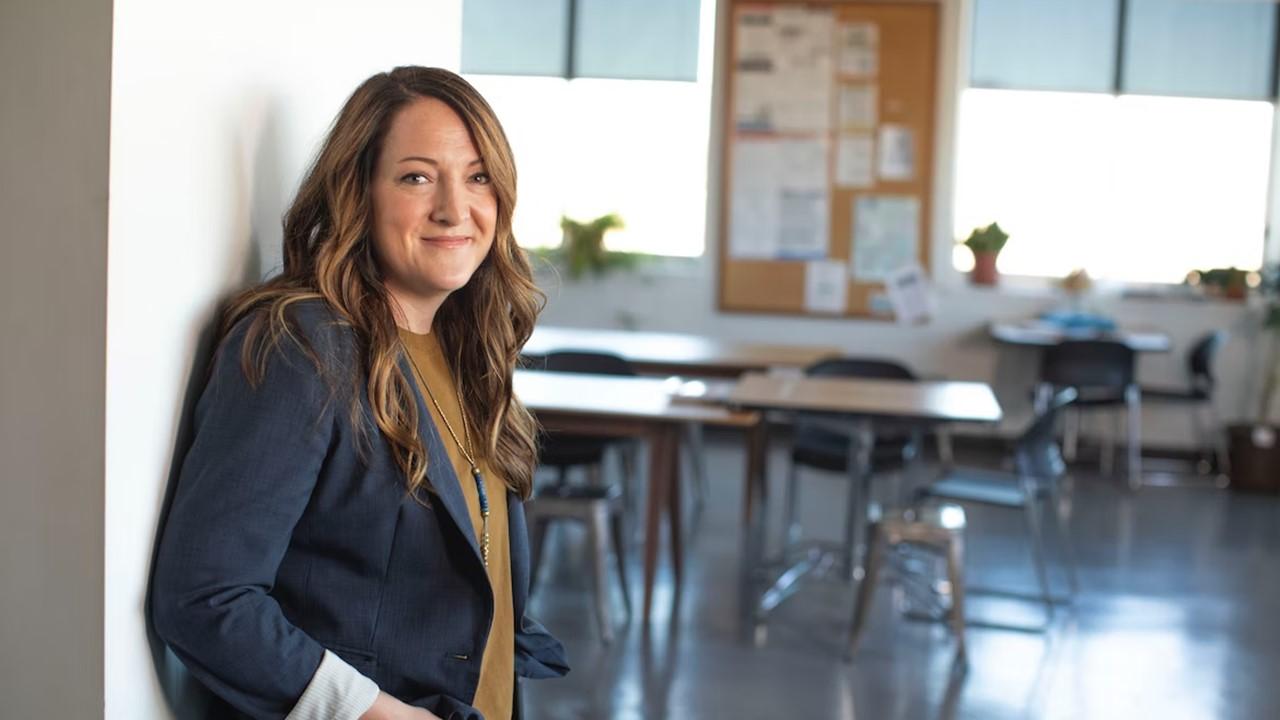 Article continues below advertisement
The truth is, that teachers all around the country are having to deal with the repercussions of staffing shortages. Some teachers are having to take on more responsibilities than they bargained for, and many aren't being compensated at a fair rate.
While the group of educators in Seattle who went through with the strike are seeking higher wages so that they can at least live where they work, says the SEA, they aren't prepared to leave their students stranded and without educators. Instead, they are merely looking for the SPS to support their needs and those of their students.
The national teacher shortage is likely to blame for working conditions and low pay.
School districts around the nation are facing teacher shortages, something that once was unheard of. Teachers have become increasingly difficult to recruit, mainly because of the pay and lack of support they receive from their district and even the state.