Seattle Mariners President Catie Griggs Built Her Net Worth by Filling Stands
The Seattle Mariners are on a winning streak and many point to the team's president, Catie Griggs, as a key to the team's success. Griggs has built her net worth using her strategic analyzing skills to help the sports teams she works for make money.
Article continues below advertisement
Catie Griggs
President of Business Operations for the Seattle Mariners
Catie Griggs is the first female in a top executive position for the MLB team, the Seattle Mariners. Griggs was hired in 2021 as the team's president of business operations. Before that, she was VP of business operations for the professional soccer team, Atlanta United FC.
Age: 40
Alma mater: Dartmouth College, Tuck School of Business
Husband: Justin
Children: 2
Griggs, 40, was hired as the Mariner's president of business operations in July 2021. She reportedly has a net worth estimated at $2.6 million. She is the first female to run the show for the Mariners and one of few women in the upper management ranks of Major League Baseball (MLB) and most professional sports teams.
Article continues below advertisement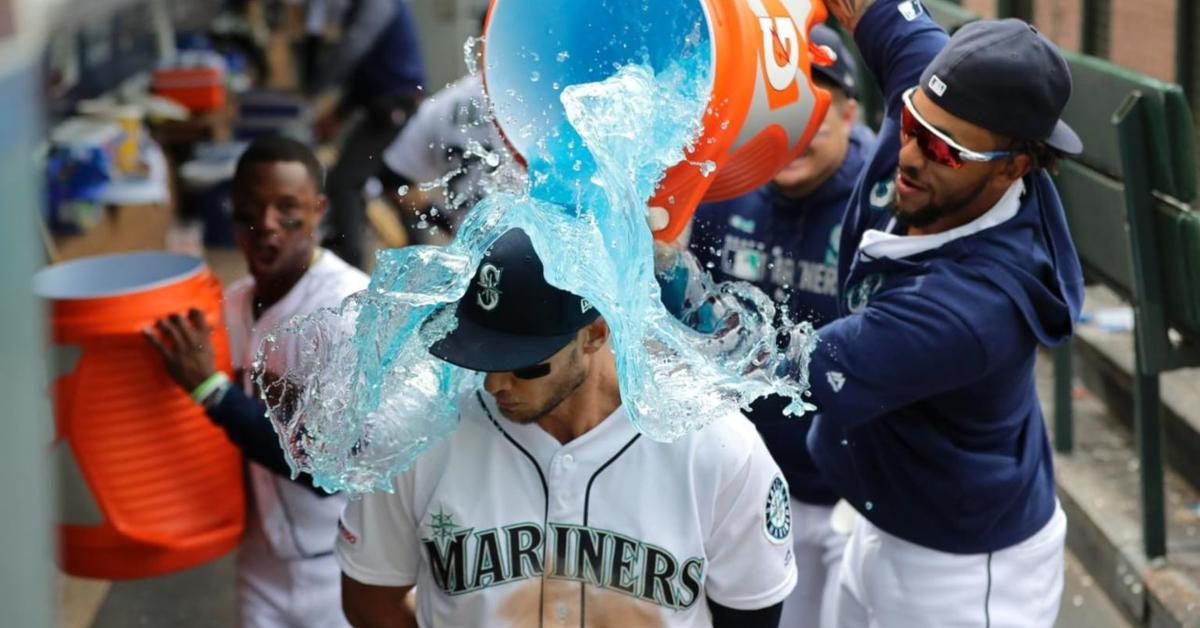 Griggs' replaced disgraced former Mariners CEO Kevin Mather.
Griggs replaced longtime team president and CEO Kevin Mather, who resigned amid a scandal over disparaging remarks he made about some of the team's players. After Mather resigned, the team split his role into two positions — a president of business operations to handle the team's financials and a president of baseball operations to manage the players.
Article continues below advertisement
"The Mariners are a team on the rise, and as that success builds on the field, we have an opportunity to forge even stronger bonds with the community," Griggs said in a press release. "I will bring a championship mentality to everything the franchise does by focusing on the fans and giving back in meaningful ways. My values align very well with the Mariners mission, and I am honored to have the opportunity to join this organization at this extraordinary time."
Griggs studied at Dartmouth.
Raised in North Carolina, Griggs was always active in sports and played soccer. She went to college at Dartmouth where she earned a degree in international relations. In 2009, she earned her MBA from Dartmouth's Tuck School of Business.
Article continues below advertisement
After getting her MBA, Griggs went to work for the Turner Sports television network. The job helped her strengthen her strategic thinking and negotiation skill and gave her "a look under the covers of how a multibillion-dollar media company comes together," Griggs told Forbes.
Griggs helped fill the stands for an Atlanta professional soccer team.
In 2017, Griggs used her experience playing soccer as a child when she was hired as the vice president of business operations for the Major League Soccer team, Atlanta United FC. As a new franchise, Griggs had her work cut out for her to bring in ticket sales, and her efforts paid off. In its first season, the Atlanta United broke attendance records.
Article continues below advertisement
"I love the business of sports," Griggs says. "The passion people have and the way it influences their decisions and behavior is remarkable. To be part of that and to understand how you can leverage that passion for business results, that's really interesting to me."
Article continues below advertisement
Griggs' estimated salary is above $200,000.
Although there isn't much information available on Grigg's salary with the Mariners, it's most likely above $200,000. According to Salary.com, the highest paid employee for the Seattle Mariners Baseball Club is the director of financial planning and analysis with a salary of $196,640.
Griggs lives with her husband and two children.
Griggs met her husband, Justin, at Dartmouth. He works as head of business development for Plaid, a financial services company. The couple has two children, The Seattle Times reports.