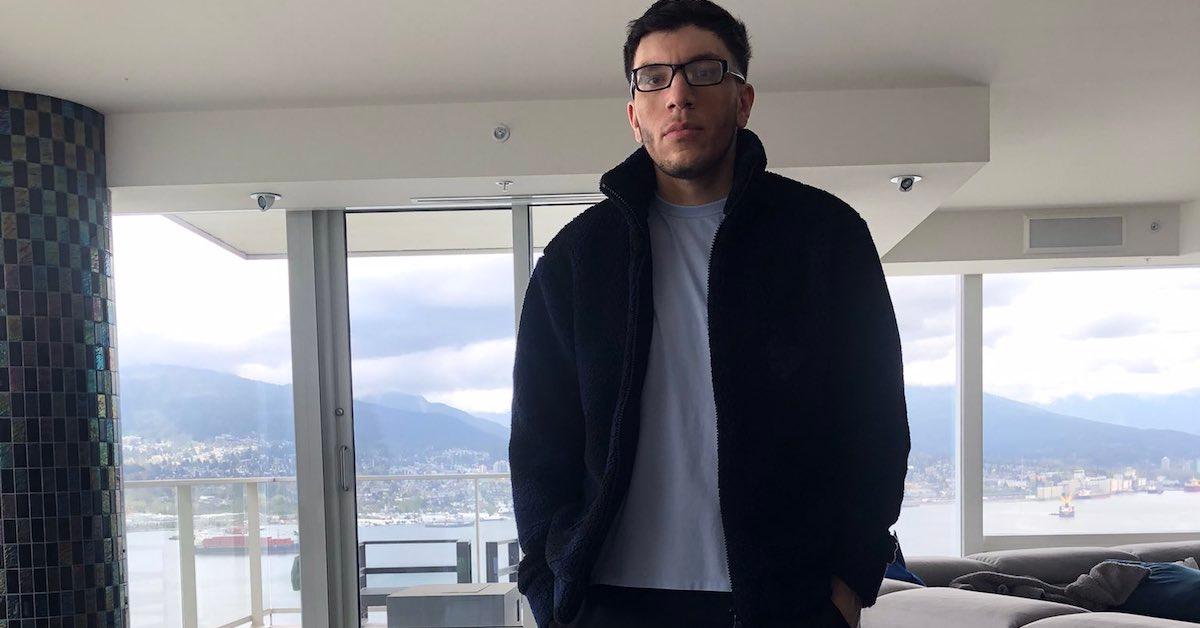 Twitch Streamer and Crypto Gambler Trainwreck Has a Solid Net Worth
The internet provides many people with different ways to make money. Sites like Instagram and Tiktok allow people to become influencers and even get sponsored by certain companies to promote their content. Well, Tyler "Trainwreck" Nikam is his own type of influencer on Twitch and Youtube. He's known for his streams and also his investments in crypto and gambling. What is his net worth?
Article continues below advertisement
Trainwreck talks a lot about gambling and participates in it regularly, sometimes straight from his Twitch stream. While he has had moments of victory, he has also lost money. How much has he made and lost from gambling?
Article continues below advertisement
Trainwreck's net worth is in the millions.
Although the estimates vary, Trainwreck's net worth is likely between $1 million and $4 million. The Twitch streamer makes a decent amount of money. According to SportsKeeda, Cash App is one of the sponsors for the stream so that's how Trainwreck generates revenue in one aspect. From Twitch, he makes around $37.5k per month due to subscribers. On his YouTube channel, he makes significantly less at $670–$840 a month. Due to the popularity of his channel and Twitch, he has also made money from selling merchandise to fans.
Reportedly, Trainwreck makes around $385k–$460k a year from both YouTube and Twitch combined. Not too shabby at all for a guy who first started streaming in 2014. His Twitch stats are:
Rank: 40
English Channel rank: 23
Followers: 1,982,854
Total views: 98,540,510
Total hours watched: 152 million
Hours watched daily: 103,275
Article continues below advertisement
Tyler "Trainwreck" Nikam
Streamer/Online personality
Tyler "Trainwreck" Nikam is a Twitch streamer and online personality. He's known for making and losing money through gambling and crypto.
Birthname: Tyler Faraz Nikam
Birthdate: December 20, 1990
Birthplace: Scottsdale, Ariz.
Education: Arizona State University
Streaming channel: Trainwreckstv
Article continues below advertisement
How much has Trainwreck lost gambling?
Trainwreck is a known gambler and he doesn't remain tight-lipped about his wins or losses. In 2017, he tweeted, "I just lost $3 million gold gambling..." In 2021, he reportedly claimed he lost another $2 million from gambling off-stream, which almost led to him ending his Twitch gambling streams.
Perhaps the most shocking gambling revelation from Trainwreck is that he lost $22.9 million overall. Trainwreck said, "In nine months, I've lost $22.9 million. It was really f--king disgusting and bad. You don't even understand. Like, all my friends knew, but I didn't feel comfortable saying anything because those numbers are unfathomable." Safe to say, Trainwreck is aware that the number is astronomical. Hopefully, he has been able to recoup some of his losses as time has gone on.
Article continues below advertisement
Trainwreck invests in crypto and Bitcoin.
Trainwreck has been considered a Bitcoin and crypto enthusiast. On his Twitter, he can be seen tweeting things such as he would prefer to dump his money into Bitcoin and then "gamble it all away." He came across a tweet with a photo asking what three words would you tell your 18-year-old self, to which Trainwreck responded "buy Bitcoin a lot."
Article continues below advertisement
Trainwreck also put out a tweet where he said that based on the number of likes his tweet got, he would give the equivalent of those likes away in Bitcoin on his stream for the following three months. That received 17.9k likes. It isn't clear if he ever actually give the Bitcoin away like he said he would. As of this year, it was revealed that Trainwreck has a $1 million a month Bitcoin deal with Stake.
Stake operates as a Bitcoin gambling casino. The $1 million a month deal consists of Trainwreck promoting the gambling site and gambling on the site frequently. Lately, Trainwreck has said he's getting paid a lot more than $1 million a month, though he didn't say how much the increase was.