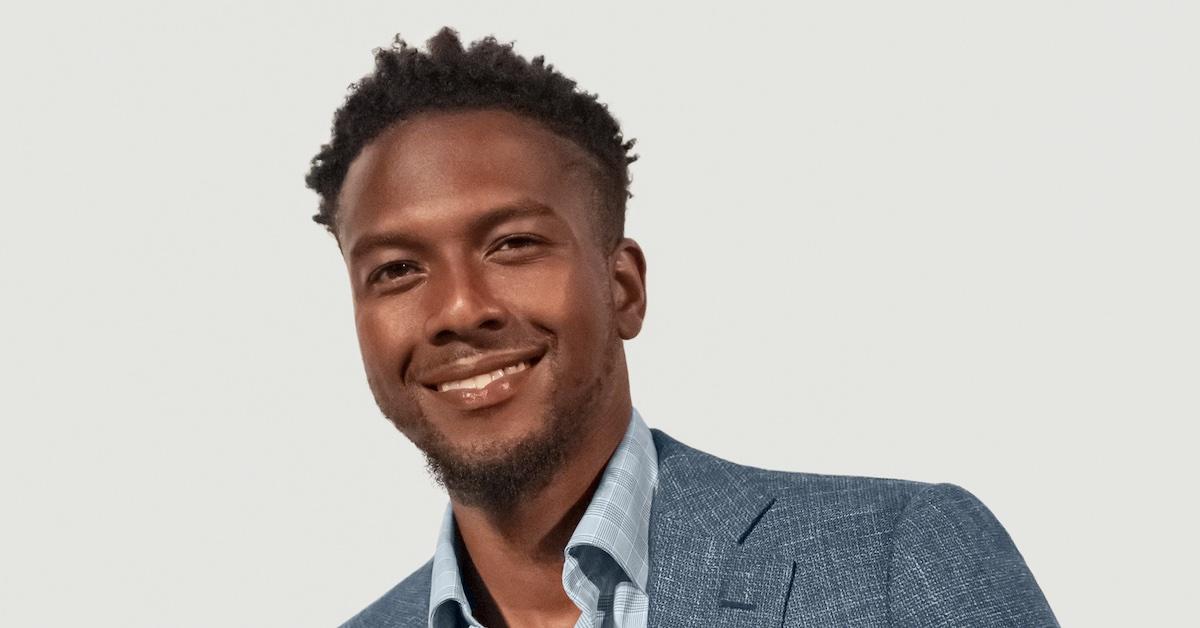 Everything We Know So Far About the Self-Described "Crypto Guy" on 'The Bachelorette'
He may not have gotten the first impression rose from Gabby or Rachel, but you know self-described "crypto guy" Termayne Harper made a big first impression on us in the season 19 premiere of The Bachelorette.
After all, we're pretty obsessed with crypto, too. While it's too soon to tell how far he'll go with the two ladies, we can already tell he's one to watch.
Article continues below advertisement
So, let's get to know crypto guy Termayne a little better! Here's everything we know so far about the self-made entrepreneur.
Article continues below advertisement
Termayne Harper is the CEO of a company focused on educating people about crypto trading.
As the founder of The Doji Club, Termayne has channeled his passion for investing into a full-time business for himself. He operates a Discord server where interested subscribers can get educated about how to maximize their investments in stocks and cryptocurrency. The venture appears to be a fairly new one, founded in January 2021.
It seems his enthusiasm for crypto bleeds into his dating life, too. According to his ABC bio, Termayne is seeking "a loyal woman who will love him for the hustler and hard worker that he is," and any woman who can talk crypto with him gets "bonus points" in his ledger.
Before starting his own business, Termayne had worked the entirety of his post-graduation career at Schneider, according to his LinkedIn bio. The shipping and logistics company, based in Green Bay, Wis., hired him first as a sales rep and later promoted Termayne to an account manager role, which he left in May of 2021 to focus full time on Doji Club.
Article continues below advertisement
Termayne Harper got his education from the University of Kentucky.
While his degree isn't in finance, Termayne did study business in college, more specifically agriculture. He holds a B.A. in Agribusiness and Agricultural Business Operations, which he earned from the University of Kentucky in 2015. So, we'd be willing to bet, in addition to crypto and stocks, Termayne might have something to say about commodity futures!
Article continues below advertisement
Termayne grew up in the Midwest, attending high school at Neuqua Valley High School in Naperville, Ill. Since both bachelorettes also hail from the Land of Lincoln, we're sure they'll find some common ground to bond over, whether or not the topic of crypto comes up.
Time will tell, though, especially with over 30 men in the running for these two women's hearts, whether Termayne will get his chance to truly shine. At the very least, he managed to survive the first round of cuts on the opening night of the season — Phew!