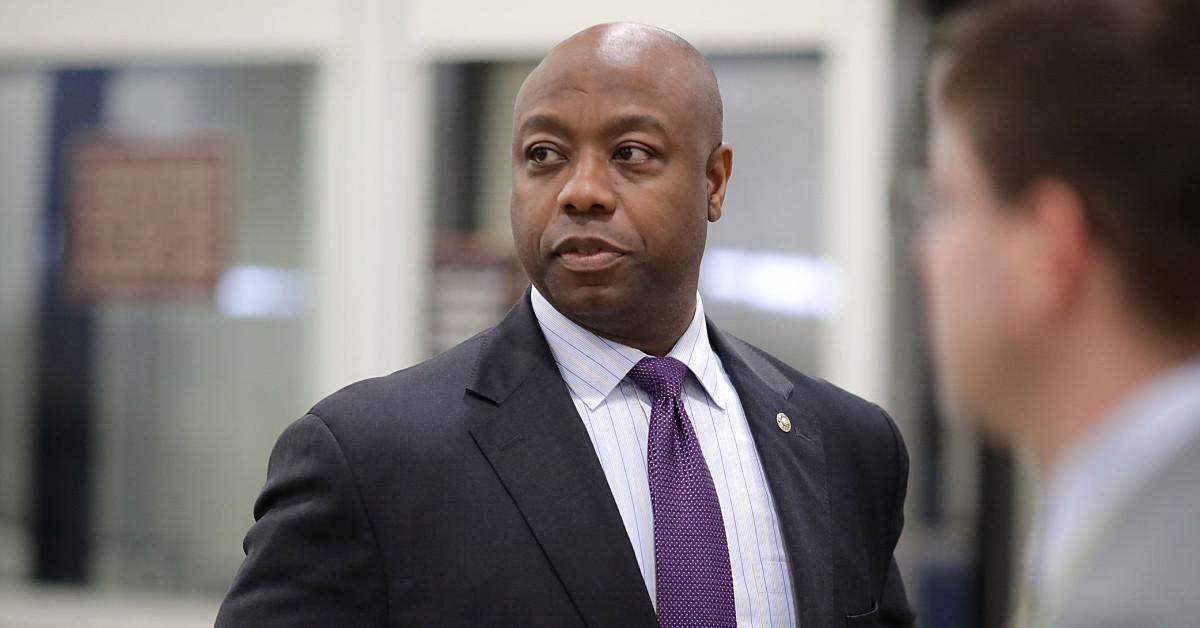 Memoir Publisher Says Mention of Tim Scott's Presidential Bid Was a Mistake
If you've read the fine print on the copyright page of U.S. senator Tim Scott's (R–S.C.) new memoir America, a Redemption Story, you'd think the politician was eying the Oval Office. "This book is a political memoir that includes his core messages as he prepares to make a presidential bid in 2022," the text reads. But publisher Thomas Nelson, a Harper Collins imprint, said in a statement to The Post and Courier that Scott didn't approve that text and that the error was the publisher's, not his.
Article continues below advertisement
At a book event in Mount Pleasant, S.C., on Aug. 6, Scott said that he's investing "all that I can, all that I have" into his current job, as The Post and Courier reported separately. "And if the people want more, they'll ask for it," he added. "And if I don't qualify for it, may the Lord send someone better qualified than me." In the meantime, here's more about the senator from South Carolina, who may or may not have presidential ambitions.
Scott is a U.S. senator with a high approval rating among South Carolinians
According to his official U.S. Senate website, Scott grew up in a poor, single-household in South Carolina and graduated from Charleston Southern University. He got into public service and was elected to the Charleston County Council, the South Carolina House of Representatives, and the U.S. House of Representatives. Nikki Haley, then governor of South Carolina, appointed him to the U.S. Senate in 2013.
Article continues below advertisement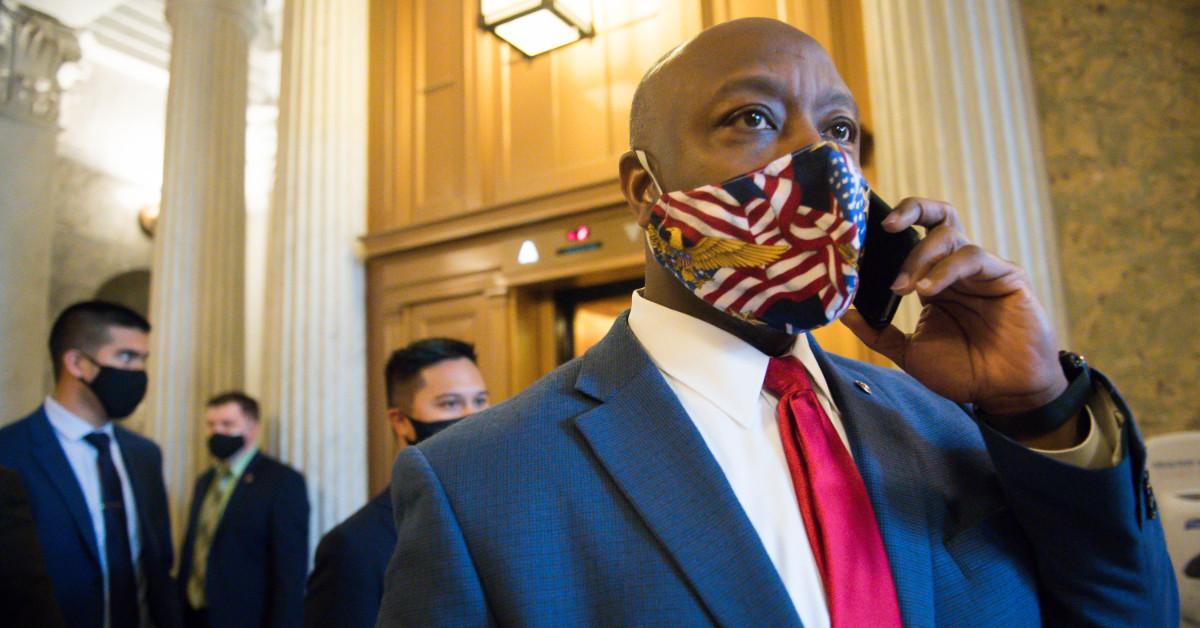 In Winthrop poll results announced this May, Scott had a 66 percent approval rating among South Carolina's public and an 89 percent approval rating among the state's Republicans.
Article continues below advertisement
He has no wife and is still looking for the "Mrs. Right"
Scott isn't married, and told Politico in 2018 how he prioritized his career and his family over his love life. "As a poor kid growing up, the most important thing for me to do was take care of my mom. And until I had that accomplished, starting a new family was just not an option for me," he explained.
He got serious with one girlfriend just as he launched his congressional bid, he added, and that relationship ended up not working out. "But I think in the right time, I will meet Mrs. Right, and she'll want to have a couple kids," he said, smiling. "Or she ain't Mrs. Right. Right?"
Article continues below advertisement
Tim Scott
U.S. senator for South Carolina
Net worth: $200,000 (reported)
Tim Scott has been the junior U.S. senator of South Carolina since 2013. He previously served as a U.S. representative for the state's 1st congressional district.
Birthdate: Sept. 19, 1965
Birthplace: North Charleston, S.C.
Education: Charleston Southern University
Scott reportedly has a six-figure net worth, and he doubled his salary with his book deal
Scott has a net worth of $200,000, according to Celebrity Net Worth. Insider reports, meanwhile, that his congressional salary is $174,000 per year but that he more than doubled that salary in 2021 with the $184,167 he got from HarperCollins for his memoir.