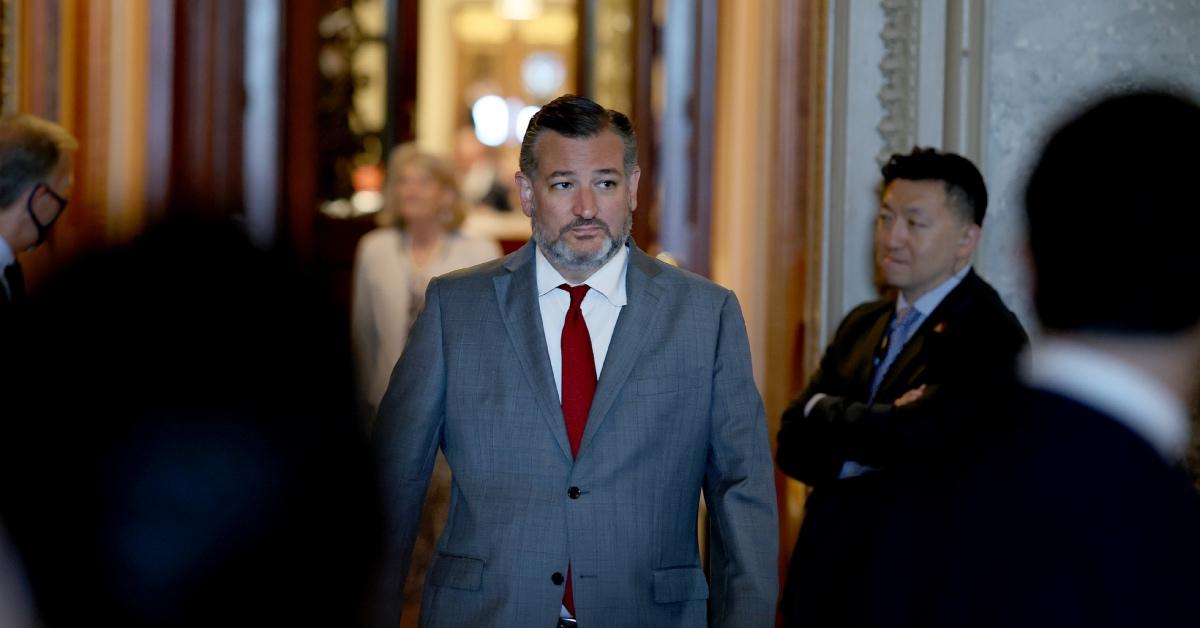 Concern Rises After Police Are Called to Ted Cruz's Home Over Self-Inflicted Wounds
Republican senator Ted Cruz is quite vocal on many issues including illegal immigration and censorship, and he isn't shy when it comes to expressing his dislike for President Joe Biden. While his comments (and tweets) have constantly landed him a place in the public spotlight, he has made headlines again after police were called to his home on Dec. 6, 2022, over self-inflicted wounds.
Article continues below advertisement
KTRK reported that after police arrived at Cruz's home in the neighborhood of River Oaks in Houston, they transported a 14-year-old girl with stab wounds on the arms to an area hospital. It's believed that the teen is Cruz's daughter. Here's what we know about Cruz's family and how much the senator has made during his time in office
What is Ted Cruz's net worth?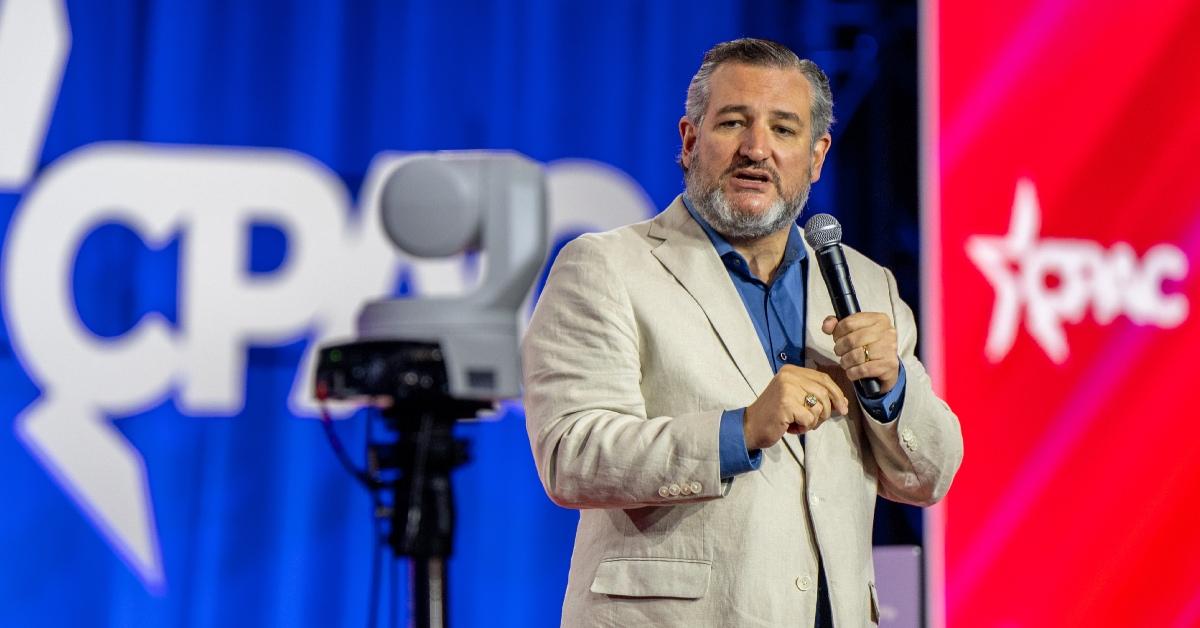 In 2013, Cruz was sworn into the Senate, representing the state of Texas, and has remained in his position since. In 2016, Cruz attempted a run at becoming the U.S. president, though he placed second behind Donald Trump in the primaries.
Article continues below advertisement
During his time working as a senator, Cruz has signed into law dozens of legislative measures including imposing sanctions on terrorists and expanding 529 college savings accounts, according to his campaign website. Before Cruz became the senator for Texas, he worked as an attorney, representing high-stakes cases.
During the Bush administration, Cruz worked at the Department of Justice and the Federal Trade Commission (FTC). He then went on to serve as Solicitor General of Texas. Given his lengthy work history, it's not surprising that Cruz has a net worth of $4 million and earns about $174,000 annually, as per Celebrity Net Worth.
Article continues below advertisement
While some of Ted Cruz's net worth comes from his salary, he reportedly holds stocks and mutual funds, and also has money tied up in the retirement plan he had while working his former law firm.
Birthplace: Calgary, Alberta, Canada
Birthdate: Dec. 22, 1970
Education: Earned his undergraduate degree from Princeton and his law degree from Harvard Law School
Political Party: Republican
Spouse: Heidi Cruz
Kids: 2
Who are Ted Cruz's parents?
Cruz was born to Rafael and Eleanor Cruz. His father fled Cuba and came to Texas after being imprisoned and tortured, according to Cruz's political website. After arriving in the U.S. with just "$100 sewn into his underwear," he went on to attend the University of Texas at Austin and earn a degree in mathematics.
Article continues below advertisement
Rafael then started "a small business in the oil and gas industry" and now works as a pastor in Texas. As for Cruz's mother, she was born in Delaware. Like his father, Eleanor earned a degree in mathematics and went on to become a computer programmer at Shell during a time when few women held such positions.
The couple eventually divorced in 1997.
Ted Cruz Is Married With Two Daughters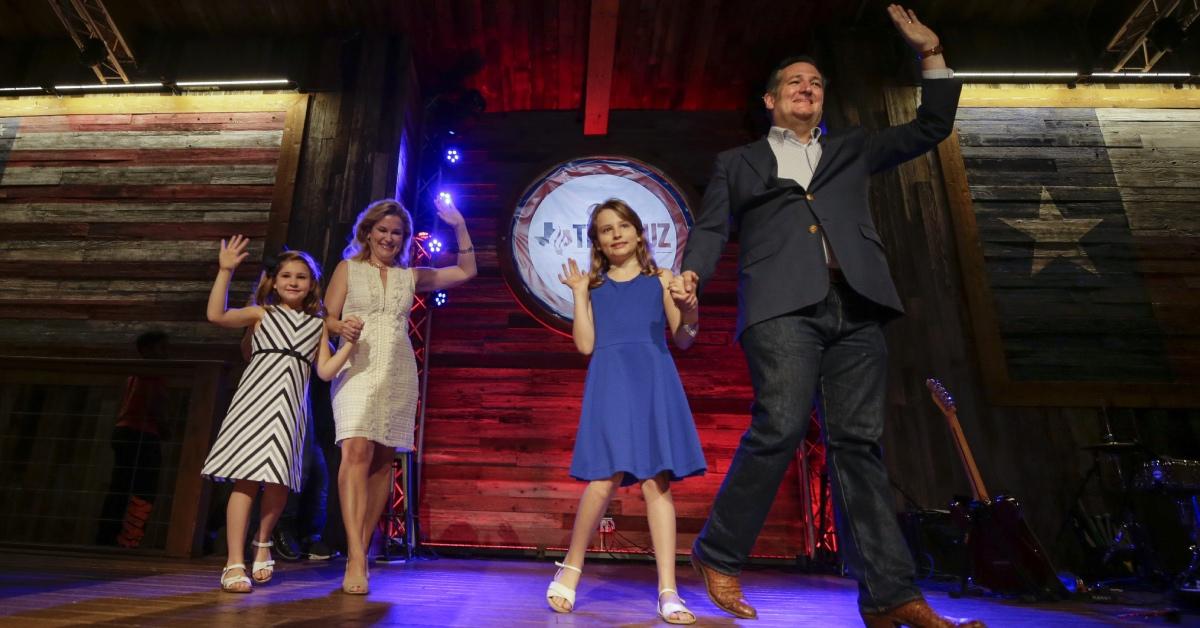 In 2001, Cruz tied the knot with Heidi Cruz and went on to have two daughters, Caroline and Catherine. Heidi graduated from Harvard Business School and now works as the managing director at Goldman Sachs & Co. Prior to accepting that role, Heidi served as the vice president of Goldman Sachs between 2005 and 2012.
Cruz and his wife now live in an upscale neighborhood in Houston in a home that is estimated to be worth $2.1 million.