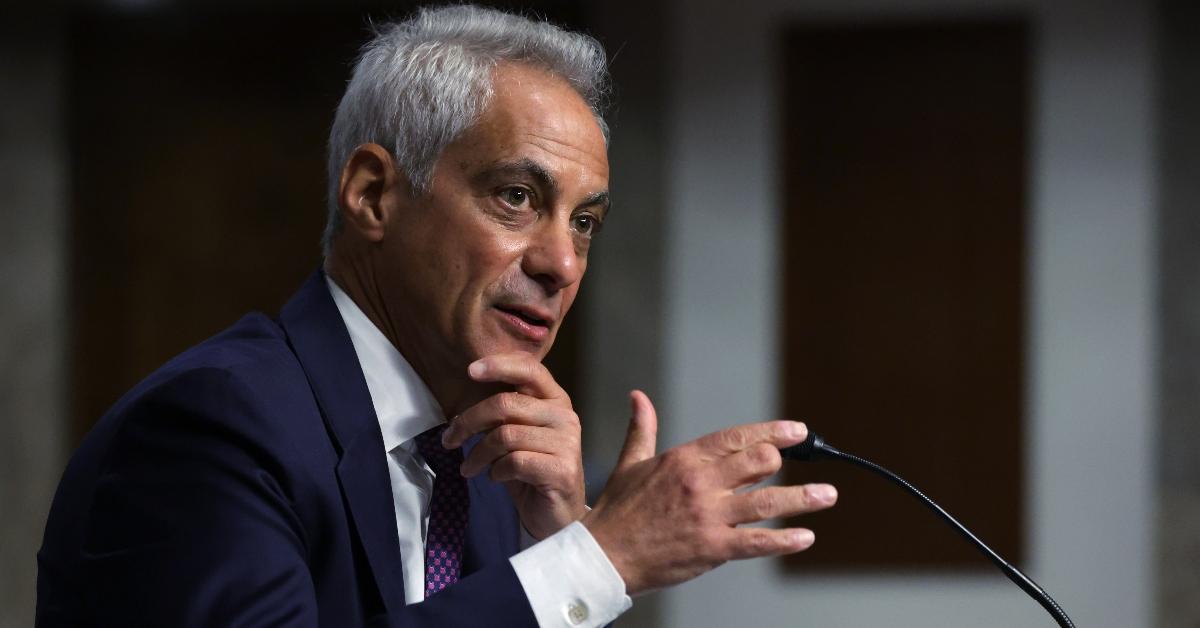 Rahm Emanuel, U.S. Ambassador to Japan, Built His Net Worth as a Politician
U.S. Ambassador to Japan Rahm Emanuel says the recent assassination of Japan's former Prime Minister Shinzo Abe was a "shock to the system." Emanuel, who has been Ambassador to Japan since December 2021, built his net worth as a lifelong politician and Democrat.
Article continues below advertisement
According to Celebrity Net Worth, Emanuel's net worth is estimated at $14 million. He earns between $150,000 and $500,000 annually through his salary, dividends, speaking fees, and capital gains, and has as much as $17 million in assets.
Rahm Emanuel is a career politician who has served as the mayor of Chicago, a House representative, and an adviser to former Presidents Bill Clinton and Barack Obama. Emanuel was appointed as Ambassador to Japan in December 2021 by President Joe Biden. Throughout his career, Emanuel has had several nicknames such as "Tiny Dancer" for his ballet background and "Rahmbo" for his take-no-prisoner approach to politics.
Age: 62
Political party: Democrat
Wife: Amy Rule
Article continues below advertisement