Peter Lynch's Net Worth Hasn't Suffered Despite Investment Regrets
Peter Lynch's net worth is massive thanks to years of successful stock market investing. What investments does he regret not making in the past?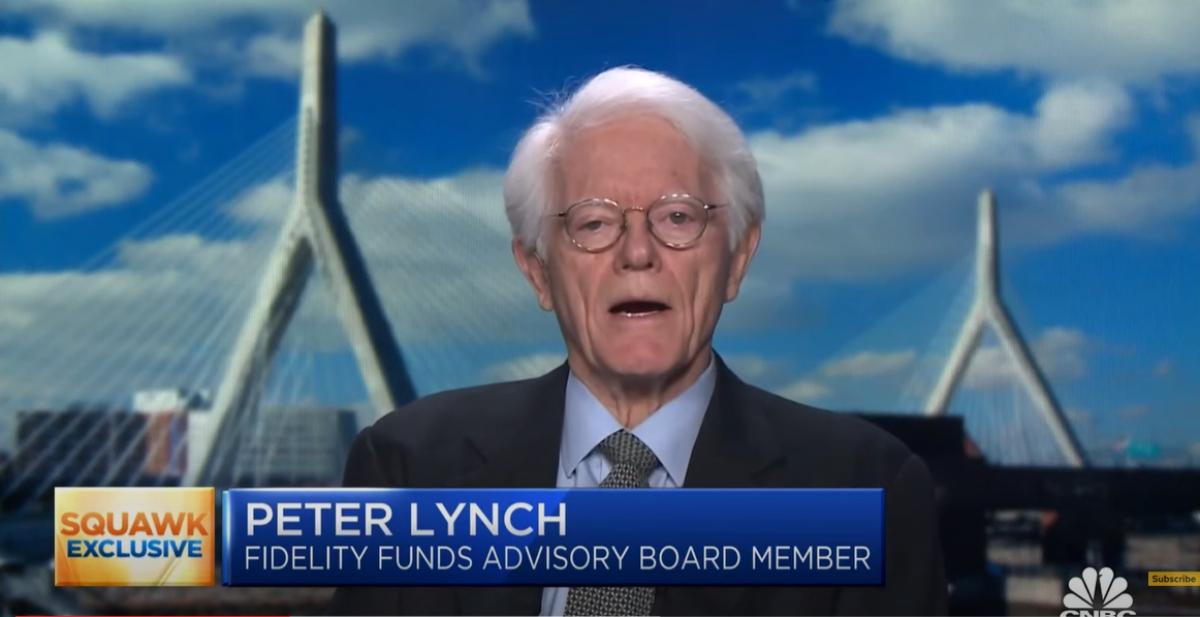 Renowned investor and mutual fund manager Peter Lynch has made more than his share of hugely profitable investments over his decades-long career. He has written books on investing and had a notable 13-year run with massive returns within his mutual fund. Just how high is Peter Lynch's net worth today, and can anyone replicate his success?
Article continues below advertisement
Article continues below advertisement
Many view Lynch as a legend among investors and fund managers, largely for his impressive returns of nearly 30 percent annually between 1977 and 1990. He worked for Fidelity Investments and was in charge of the Magellan Fund while there. Lynch continues to give interviews and stock analysis to the public.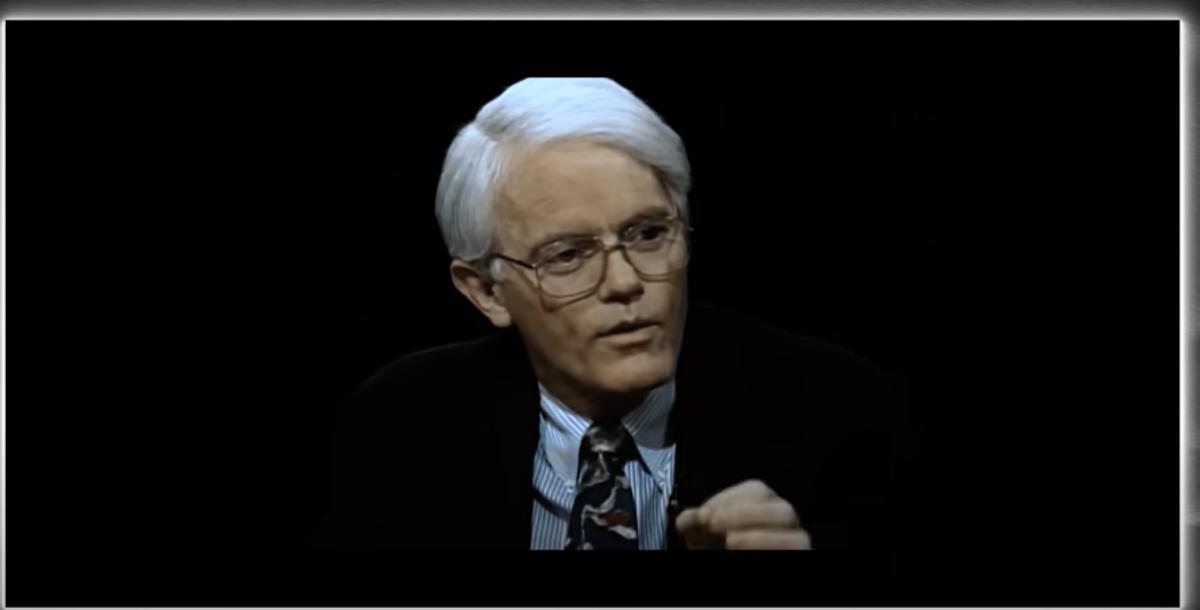 Article continues below advertisement
Peter Lynch
Investor and Mutual Fund Manager
Peter Lynch is regarded by many in the financial industry as a legend due to his impressive management of Fidelity Investments' Magellan Fund from 1977 through 1990. His average rate of annual return while managing that fund was 29.2 percent, and it brought the assets under management from $18 million to a whopping $14 billion. Lynch is the co-author of books including One Up On Wall Street and has also mentored young stock market analysts.
Birthdate: Jan. 19, 1944
Birthplace: Newton, Mass.
Education: Bachelor's degree from Boston College
MBA from The Wharton School of the University of Pennsylvania
Spouse: Carolyn Lynch (died 2015)
Children: 3
How did Peter Lynch get started in investments?
Even while studying at Boston College, Lynch began investing in stocks. He bought 100 shares of Flying Tiger Airlines priced at $8 per share. That stock grew to be worth $80 per share and helped finance his college education. Straight from college, Lynch became an intern for Fidelity Investments, a job he secured by caddying for Fidelity's president at a golf club.
Article continues below advertisement
Article continues below advertisement
In 1977, Lynch became the manager of Magellan Fund, a little-known fund at Fidelity with only about $18 million in assets at the time. What's often deemed legendary is that from 1977 until 1990, Lynch's management of Magellan resulted in growth to over $14 billion in assets. He largely focused on individual companies and achieved an average of 29.2 percent in annual returns.
Article continues below advertisement
What is Peter Lynch's net worth?
Per Celebrity Net Worth, Lynch's net worth is about $450 million as of 2023. As of 2006, Boston Magazine named him the 33rd richest Boston resident, with a net worth of $352 million at that time.
Article continues below advertisement
What's Peter Lynch's best investment advice?
Lynch's phenomenal success in managing the Magellan Fund has made him a go-to source of investment wisdom. People can look to his published books for information:
Article continues below advertisement
Some of the things Lynch recommends for investors includes investing in "what you know." He believes that people may make good investment choices by simple observations. For example, he wrote about his decision to invest in Dunkin' after being impressed as a customer, which led him to research the company's financials.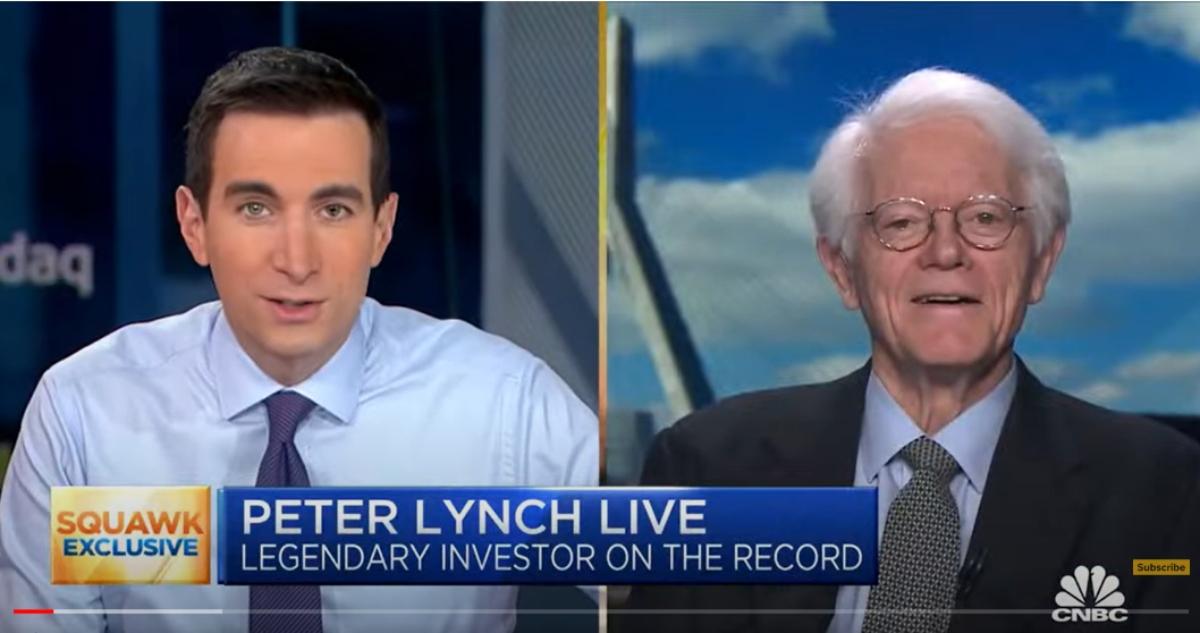 Article continues below advertisement
Article continues below advertisement
Does Peter Lynch have any investment regrets?
In an interview on CNBC's "Squawk Box," Lynch revealed some of the investments he didn't buy into and now regrets. Despite his massive success in the stock market, Lynch told Andrew Ross Sorkin that he wished he'd bought into Apple and Nvidia.
"Apple was not that hard to understand. I mean, how dumb was I?" Lynch said to Sorkin. He also remembered his daughter buying an iPod for $250 and thinking it was making Apple a high profit margin. Lynch acknowledged that unlike Warren Buffett, he hadn't invested in Apple. Another stock Lynch said he should have invested in was chip manufacturer Nvidia, a leader in the semiconductor industry.
Is Peter Lynch involved in philanthropy?
With his wife Carolyn (now deceased), Lynch founded The Lynch Foundation. They had three children and now give as individuals, through the Lynch Foundation, through a Fidelity Charitable Gift Fund, and through two other charitable trusts. The Lynch Foundation supports education, religious organizations, cultural and historic organizations, and hospitals and medical research.