Huma Abedin: Hillary Clinton's Longtime Aide Has a Solid Net Worth
Huma Abedin is best known as a political staffer and Hillary Clinton's longtime aide. What's her net worth after years of working in politics?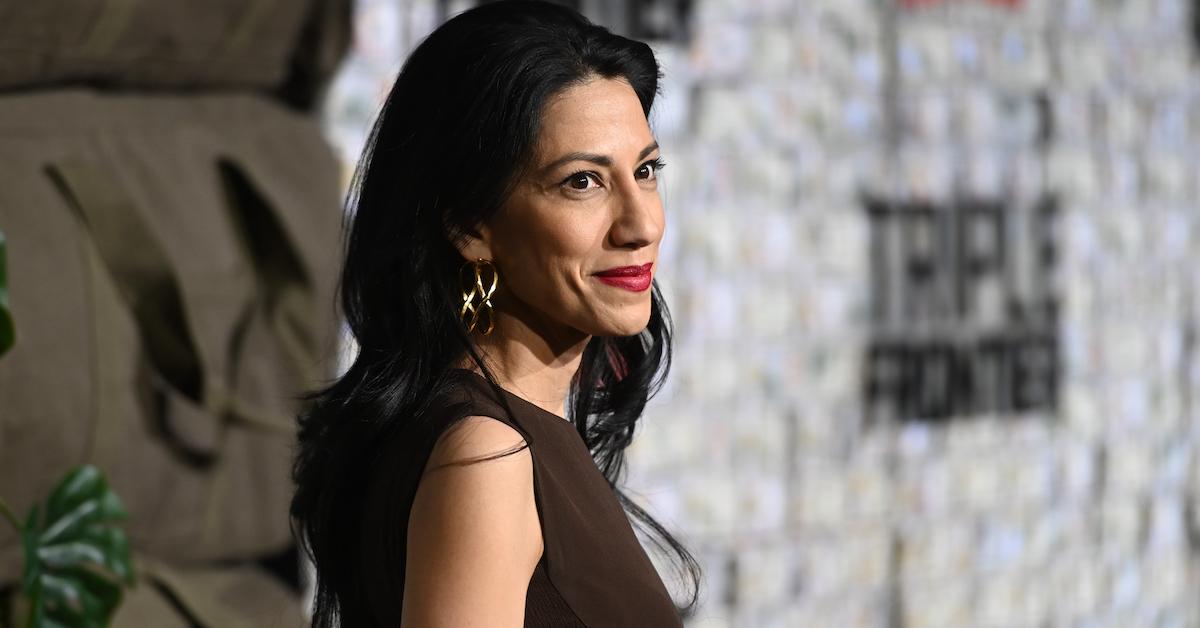 Former political staffer Huma Abedin has been in the public eye many times for her political career and personal life. After a long career in politics, what's her net worth? How much money did she make as a political staffer and adviser to Hillary Clinton?
Article continues below advertisement
Article continues below advertisement
Abedin got divorced in 2017 and is now rumored to be in a brewing new relationship with Academy Award-winning actor Bradley Cooper. It is reported that Abedin and Cooper were introduced by Vogue editor-in-chief Anna Wintour. An unknown source says the two have been dating for a few months now but are keeping their relationship hush-hush. "They are perfect for each other. They are both into power and politics and human affairs," the source says.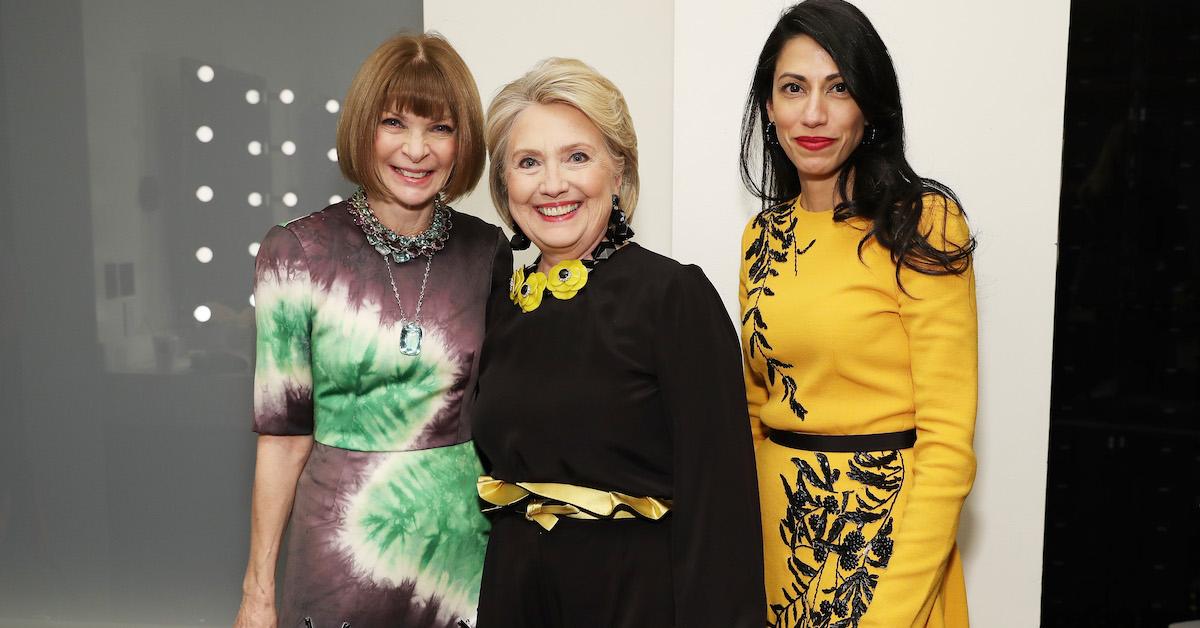 Article continues below advertisement
Huma Abedin has a long history in politics.
When Huma was a child she was already aware that she had a future in politics. Early on, she wanted to be a journalist. Both of her parents were professors who taught at the University of Jeddah in Saudi Arabia. Until it was time to go to college, Abedin moved to Saudia Arabia when her parents got their jobs and she was raised Muslim. When she attended George Washinton University, she was able to snag a job working as an intern in the White House in 1996.
At the time, she was working closely with Clinton who was First Lady at the time. Her roles within the Democratic party swiftly grew and she took on roles beyond being an intern such as chief of staff and personal adviser to Clinton. She went on to work as a consultant for the Clinton Foundation and the Teneo Firm. She was vice-chairperson for Clinton during her 2016 run for president.
Article continues below advertisement
Article continues below advertisement
Abedin's career has had controversy. She, along with members of her family, was accused of having close connections to Muslim Brotherhood organizations. Those accusations were later debunked. Abedin married former U.S. Representative Anthony Weiner. In 2016, it was revealed that Weiner was sexting women while Huma was campaigning for Clinton. Weiner had also been discovered sending explicit images to women online in 2011 followed by a similar ordeal in 2013. The two divorced in 2017.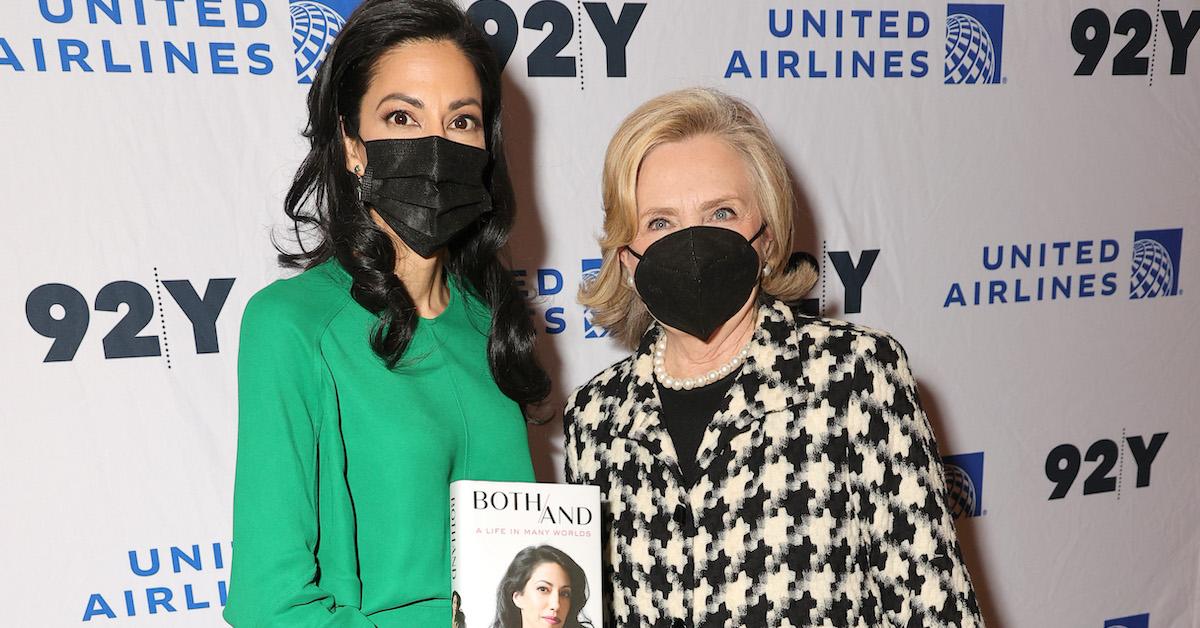 Article continues below advertisement
Huma Abedin is a longtime aide to Hilary Clinton and a political staffer with lots of experience over the years.
Birthname: Huma Mahmood Abedin
Birthdate: July 28, 1975
Birthplace: Kalamazoo, Mich.
Education: George Washington University
Political party: Democratic
Spouse: Anthony Weiner (2010-2017)
Children: 1
Article continues below advertisement
What is Huma Abedin's net worth?
Abedin's net worth hasn't been widely confirmed but, it's speculated to be between $3 million and $4 million. She published a book entitled, Both/And: A Life in Many Worlds. Her net worth estimate is likely high considering the past money problems she has faced. Between 2012 and 2013, Abedin's finances faced scrutiny as well as her political and business dealings.
Article continues below advertisement
According to Politico, authorities probed Abedin for her compensation and possible political intelligence used to invest. Former Senator Chuck Grassley wrote a letter detailing his concerns about Abedin saying she may have been receiving compensation "for gathering information from government sources for the purpose of informing investment decisions of her clients — in other words, political intelligence."
Of her compensation at the time, Grassley wrote, "Ms. Abedin earned approximately $135,000 from the State Department while receiving $355,000 in consulting income for representing outside clients, as she remained a federal employee and a trusted adviser to Secretary Clinton." Grassley pointed out that this raised concerns on whether or not Abedin completely disclosed her position to people who were providing her with certain information that she then got paid to relay.