Anna Wintour's Wealth Is More Than Just Money—She Has Power and Status
Anna Wintour has served as Vogue's editor-in-chief since 1988. What's her net worth?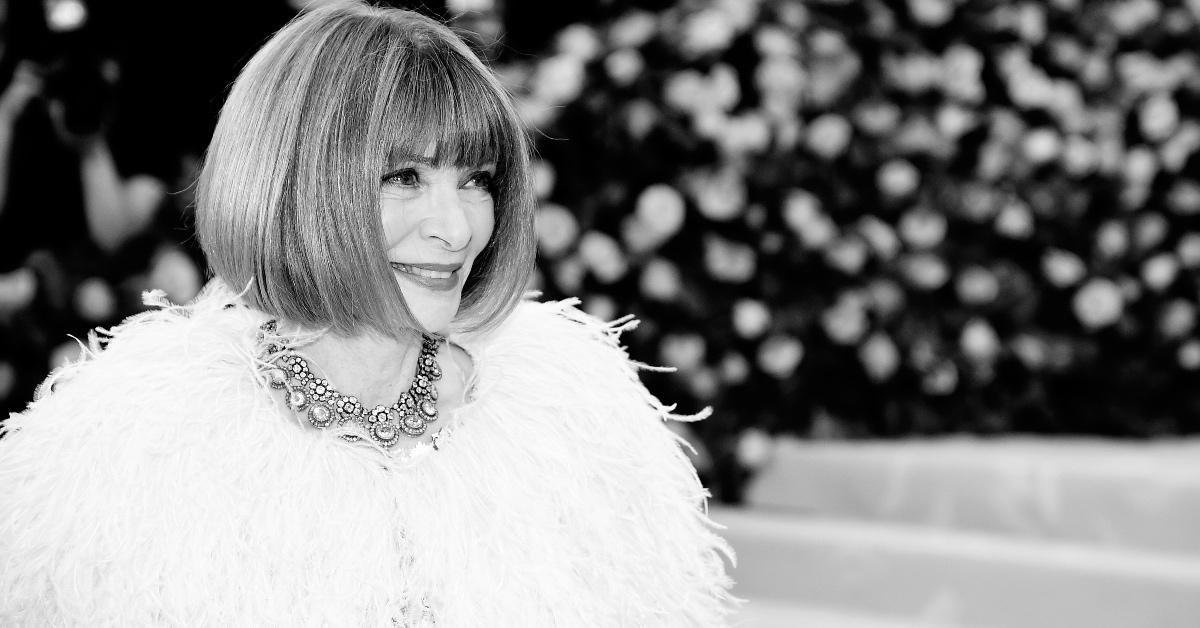 If there's anyone who knows the fashion industry inside and out, it's Vogue editor-in-chief Anna Wintour. And the British fashion journalist holds more than a fancy title and a high net worth—she holds status and power, serving as the decisionmaker on nearly all things Met Gala.
Article continues below advertisement
Article continues below advertisement
Many choose to stay in Wintour's good graces to ensure their name makes it onto the gala's guest list each year. Here's a look at how Wintour rose to become one of the "most powerful figures in fashion," and how much she's made in this role.
Anna Wintour
Editor-in-chief at 'Vogue'
Anna Wintour is a journalist, editor, and fashion icon. She's often recognized for her role at Vogue and for the many others she's taken on, including global chief content officer for Condé Nast. Wintour is known for her signature dark sunglasses and bob haircut, and orchestrating the Met Gala.
Birthdate: Nov. 3, 1949
Birthplace: London, England
Education: Queen's College London, North London Collegiate School (she dropped out in 1966)
Spouse: Shelby Bryan (2004), David Shaffer (1984–1999)
Kids: 2
Article continues below advertisement
What's Anna Wintour's net worth?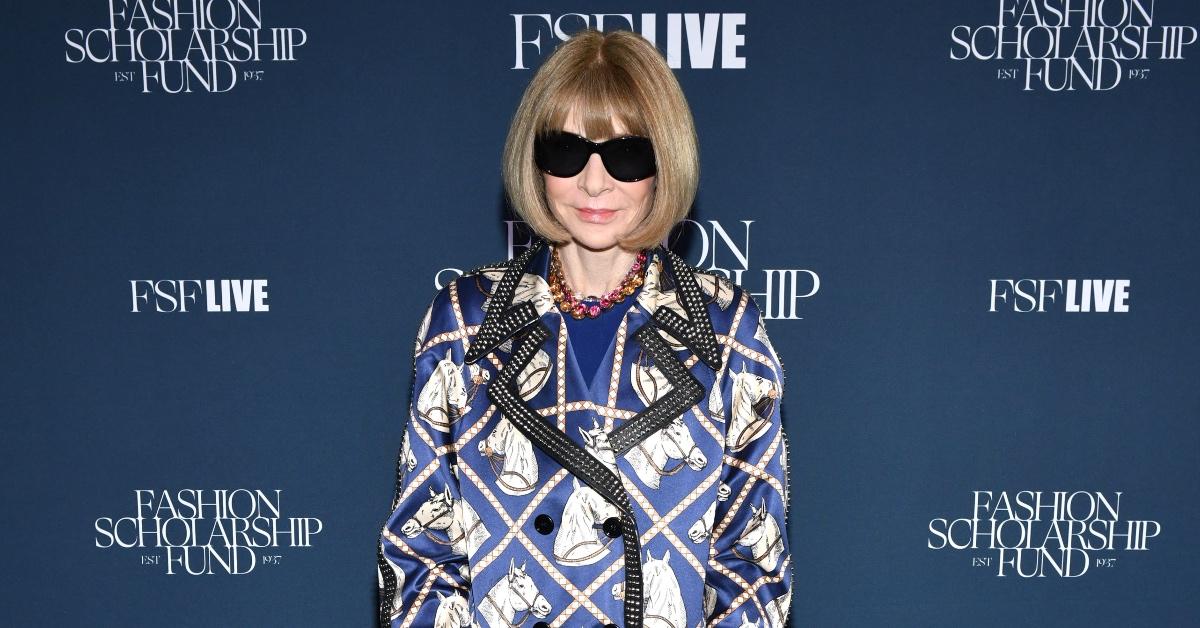 If you know anything about the fashion industry, you know Vogue serves as an elite source that showcases top fashion trends and shares lifestyle advice. The magazine has shed light on talent in the fashion industry and launched careers.
But none of that would have been possible without the help of Wintour, and that may be why Vogue's editor-in-chief reportedly earns a $4 million annual salary. Though she hasn't reached billionaire status, she's said to have a net worth of $50 million, according to Celebrity Net Worth.
Article continues below advertisement
Article continues below advertisement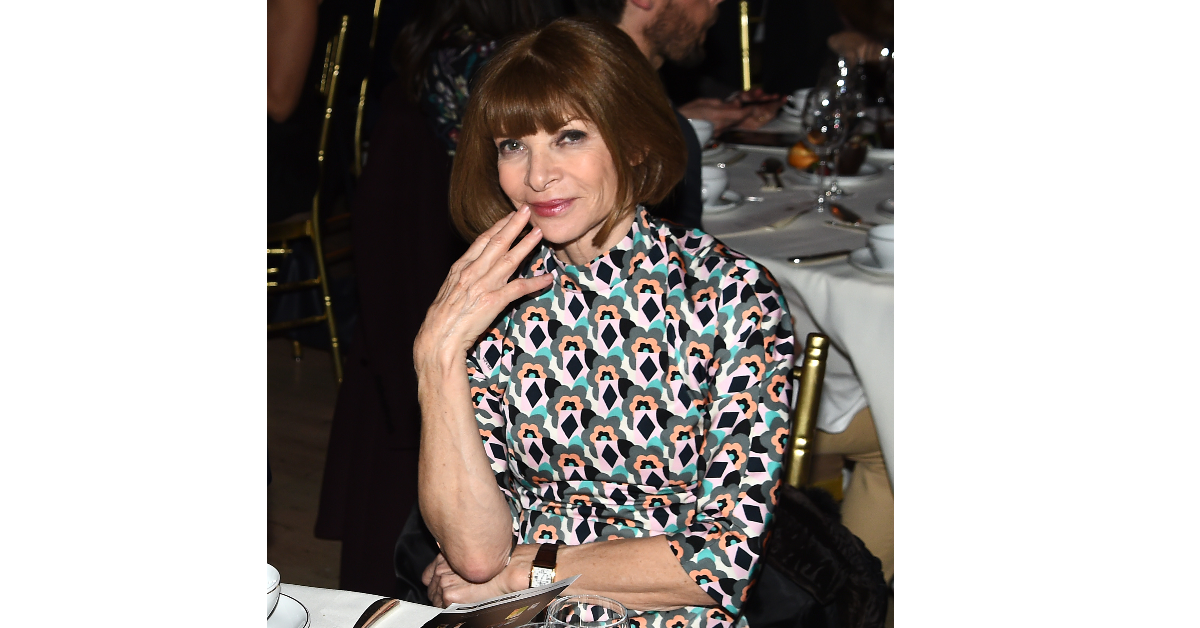 Wintour has held the title of Vogue's editor-in-chief since 1988, and she doesn't appear to be stepping down anytime soon.
Before Wintour was asked to join Vogue, she held many respectable positions in the industry. In 1966, she became a fashion assistant for Harper's & Queen and went on to work as a fashion editor for several other New York magazines. It was after this that she landed a job as editor for British Vogue in 1986.
Article continues below advertisement
The following year, she was named editor of House & Garden, which she reportedly "relaunched in the United States as HG." Big things were happening for Wintour's career but it wasn't until 1988 that she made her most notable move, of succeeding Grace Mirabella to become editor-in-chief at American Vogue. After accepting the role, Wintour transformed the magazine to become a "democratic fashion fantasy." She provided direction on several spin-offs, including Teen Vogue, which launched in 1993.
Article continues below advertisement
Additionally, Wintour is recognized for turning the New York Metropolitan Museum of Art's annual Costume Institute Ball fundraising gala (the Met Gala) into a red-carpet event that showcases celebrities and models from all around the world. To this day, Wintour manages the event, right down to selecting who will attend and piecing together the menu. This year, the Met Gala will be held on May 2.
What inspired Anna Wintour to seek a career in the fashion industry?
​​Wintour was born into a family heavily involved in journalism. Her father, Charles Vere Wintour, served as editor of London's Evening Standard newspaper twice. It's said that this influenced Wintour's interest in fashion journalism.