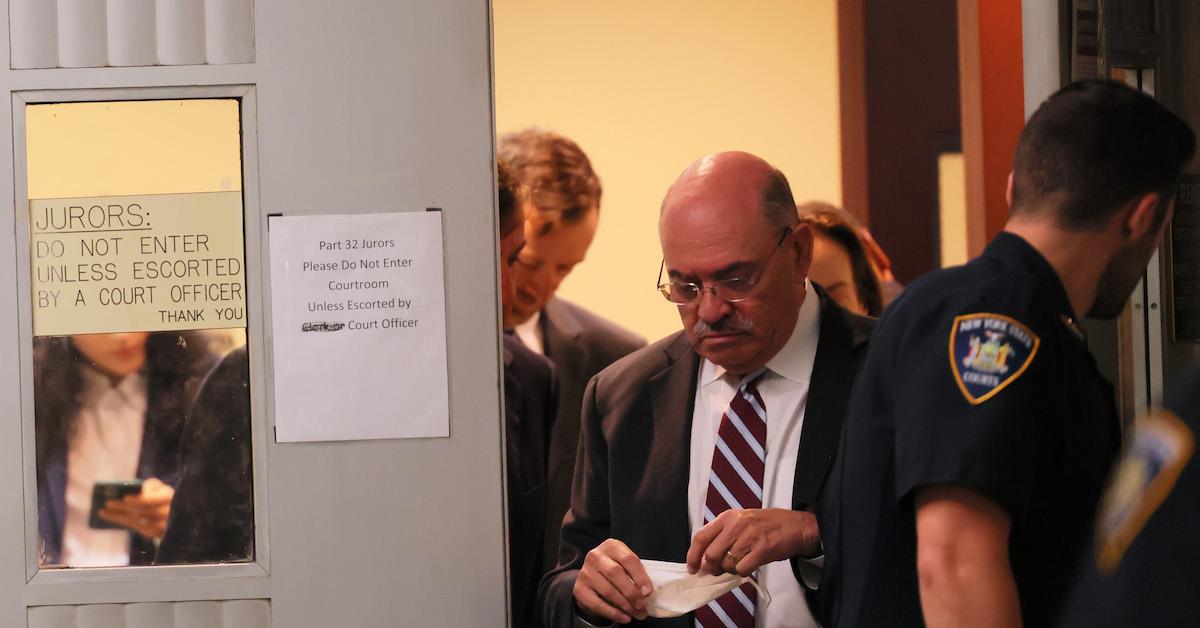 Allen Weisselberg Might Be a Billionaire, but Trump Associate Is in Hot Water
After Trump's Mar-a-Lago home was raided by the FBI, those next to Trump found themselves under water. Trump's children have already been deposed, and Trump himself will be deposed by New York Attorney General Letitia James regarding business dealings done by the Trump Organization. Allen Weisselberg, a long-time business person and financial overseer to the Trump family, is facing a plea deal, a long trial, and possible prison time. Will his net worth be high enough to keep him afloat?
Article continues below advertisement
So far, August 2022 hasn't been a good month for Trump or his associates. While several cases are zeroing in on Trump, his associates haven't been exempt. Weisselberg has worked for the Trump family for decades, which might lead to his downfall.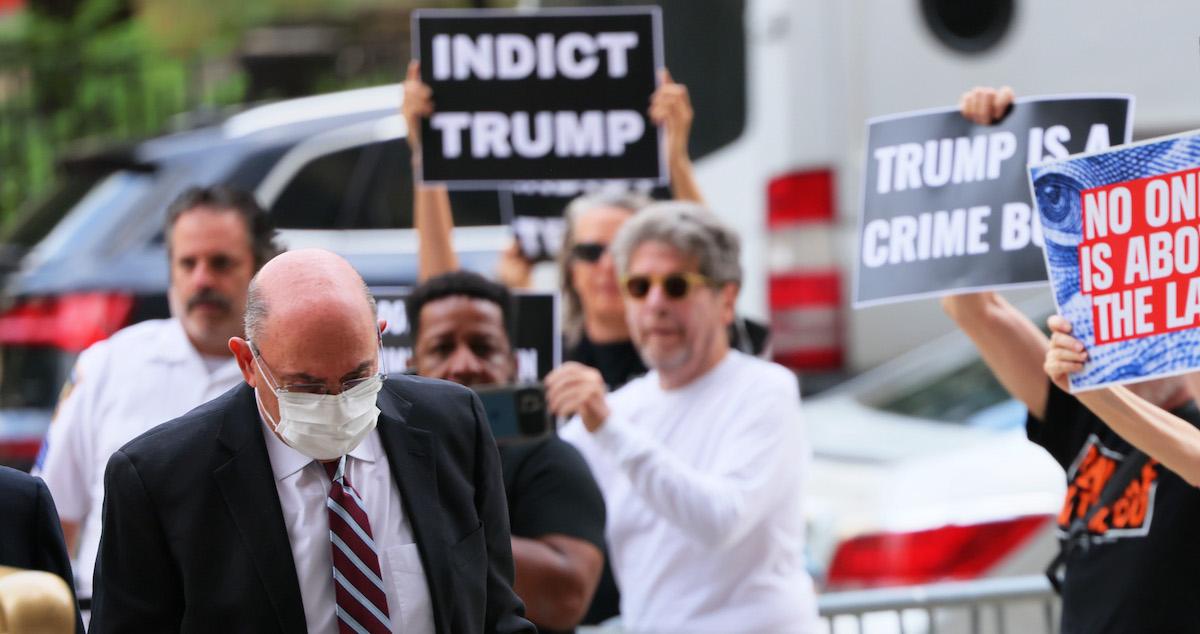 Article continues below advertisement
Who is Allen Weisselberg and what is his salary?
Weisselberg grew up in the Brownsville neighborhood of Brooklyn, N.Y. The Jewish descendant attended Thomas Jefferson High School before graduating from Pace University with a degree in accounting. His career was jump-started in 1973 when he began working for Trump's father Fred Trump. Weisselberg remained in business with the Trump family well into 2000 when he became a chief financial officer and VP of Trump Hotels and Casino Resorts.
The Trump family's trust in Weisselberg ballooned into him becoming a treasurer for the Trump Organization and facilitating the finances and expenses of the entire Trump family. By 2017, Weisselberg was promoted yet again to work at the helm of the Trump Organization alongside Eric Trump and Donald Trump Jr. while Trump was working as President. Weisselberg's career got messy when Stormy Daniels became involved.
Article continues below advertisement
Weisselberg arranged for Micheal Cohen to be reimbursed to the tune of $35,000 after he paid Daniels that amount in hush money. By 2021, Weisselberg was up to his eyes in investigations regarding his compensation while working for the Trump family as well as his tax records. As per CNN, reports say that he was charged with 15 felony counts regarding payment "off the books" and conspiracy to defraud, criminal tax fraud, and falsification of business documents.
"The scheme was intended to allow certain employees to substantially understate their compensation from the Trump Organization so that they could and did pay federal, state, and local taxes in amounts that were significantly less than the amounts that should have been paid," the indictment read. According to Bloomberg, in 2021, Weisselberg's salary was reported to be $940,000 a year.
Article continues below advertisement
Allen Weisselberg is a businessman and the former CFO (chief financial officer) with the Trump Organization.
Birthdate: August 15, 1947
Birthplace: Brooklyn, N.Y.
Education: Pace University
Spouse: Hilary Weisselberg
Children: 2
Article continues below advertisement
Allen Weisselberg's net worth is in the billions.
Weisselberg's net worth hasn't been widely confirmed but the speculations out there suggest that he's living quite comfortably. It's speculated that his net worth is approximately $1 billion. It seems the investigations against Weisselberg will culminate in a plea deal. He is facing several penalties as well as 15 years in prison. The plea aims to get him to avoid a long sentence.
The terms of the plea aren't clear. However, if the plea deal isn't successful, he will likely face a long and high-profile trial. Luckily for Weisselberg, his billion-dollar net worth ensures he will be able to keep up with the legal fees coming his way.