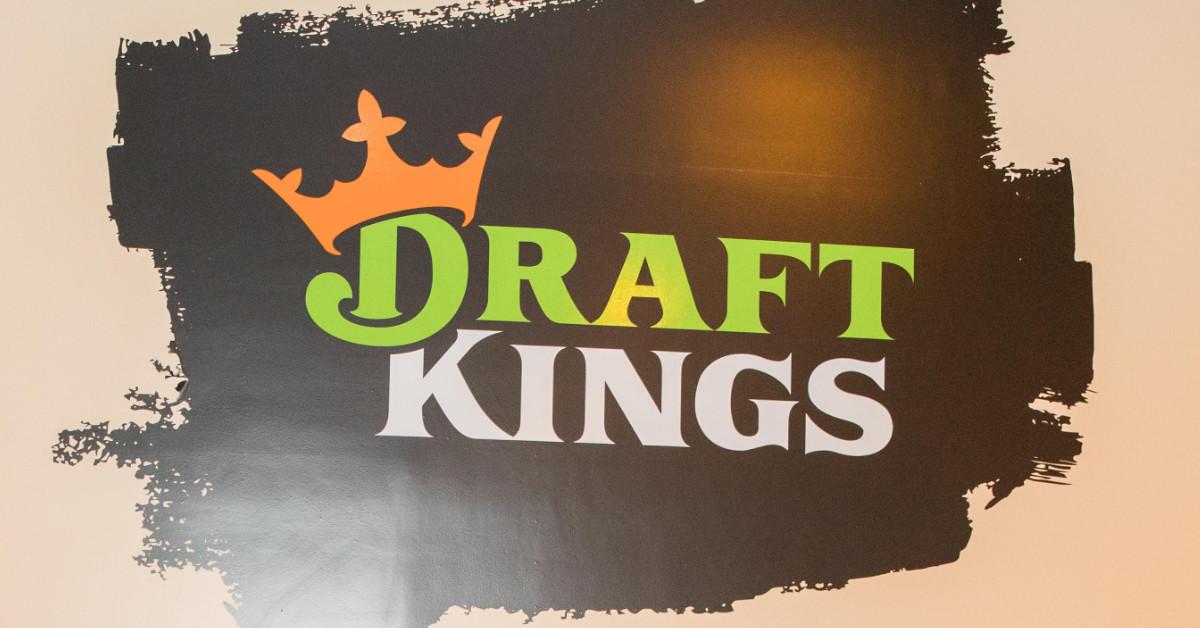 PMR Got You Perplexed? No Clue About GPP? Here's What Those DraftKings Terms Mean
Popular sports-betting platform DraftKings says that its DFS (Daily Fantasy Sports) takes the fun of season-long fantasy sports and condenses it into week-long or even day-long contests. But all you DraftKings novices might be thrown for a loop by the lingo. What is PMR in DraftKings? What is GPP? How does a 50/50 contest differ from a salary cap contest?
Article continues below advertisement
With Draftkings' contests coming and going so rapidly, you might not have much time to get up to speed on that DFS terminology. Luckily, the company has a glossary on its How to Play Daily Fantasy Sports page. Here's what we've gleaned about terms like "bankroll" and "chalk" and all those acronyms.
50/50 is a type of contest where the top half of entries win.
Draft Kings says a 50/50 is a type of contest where any lineup that ends up in the top half of the field wins cash, regardless of how many entries there are in that contest. And the winning entries receive equal prizes.
Article continues below advertisement
Your bankroll is the money you have for contests.
As you might expect, your bankroll is the amount of money you have in your DraftKings account. You can use that money to enter contests on the platform.
Article continues below advertisement
A chalk is a player who's projected to do well.
Think of a "chalk" as a player with a bandwagon. DraftKings says that chalk is "a term used to describe a player who is projected to have a high ownership percentage" and that "a 'chalk' player is an obvious, conventional pick because they are widely expected to perform well."
FPPG stands for Fantasy Points Per Game.
FPPG (Fantasy Points Per Game) refers to the average number of fantasy points that a given player scores per game. "It's a great way to quickly get a feel for a player when building your lineup," DraftKings says.
Article continues below advertisement
GPP is a contest with constant prize money.
GPP (Guaranteed Prize Pool) is another type of contest: a tournament-style competition where the prize money stays constant, no matter how many entries are competing.
Article continues below advertisement
Multi-entry is a type of contest that allows multiple entries.
Multi-entry is one of the more self-explanatory terms in the DraftKings glossary. A multi-entry contest is one where each participant can submit multiple entries. Participants can submit as many lineups as the contest will allow.
PMR stands for Player Minutes Remaining.
PMR (Player Minutes Remaining) is the amount of game time left for the players in a participant's lineup. On another help page, DraftKings notes that PMR is used for sports with set times for quarters or periods — like football or baseball — and that a player's PMR isn't a guarantee that the player will play all or even some of those minutes.
Article continues below advertisement
Related terms include PIR (Player Innings Remaining) for baseball and softball, PLR (Player Laps Remaining) for racing sports, and PHR (Player Holes Remaining) for golf.
Salary cap contests give participants fictional money to build rosters.
In salary cap contests, DraftKings explains that participants get $50,000 in pretend money to add players to their roster. A fictitious salary is assigned to each player, and that salary varies and even fluctuates with players' performance.