MSNBC's Mara Gay Keeps Her Personal Life Private — Who Is Her Husband?
The New York Times editorial board member and MSNBC political analyst Mara Gay is keen on keeping her private life just that — private, and understandably so. As a journalist and someone who often commentates on controversial topics like the COVID-19 vaccine and the correlation between "Americanness and whiteness," it can't hurt for Gay to keep intimate details about herself and her husband under wraps.
Article continues below advertisement
However, after Gay's comments on the "disturbing" number of American flags she saw while visiting Long Island, more people want to know about The Times journalist and who her husband is. Here's what we've managed to gather on Gay's husband.
MSNBC analyst Mara Gay is married to Doug Jackner.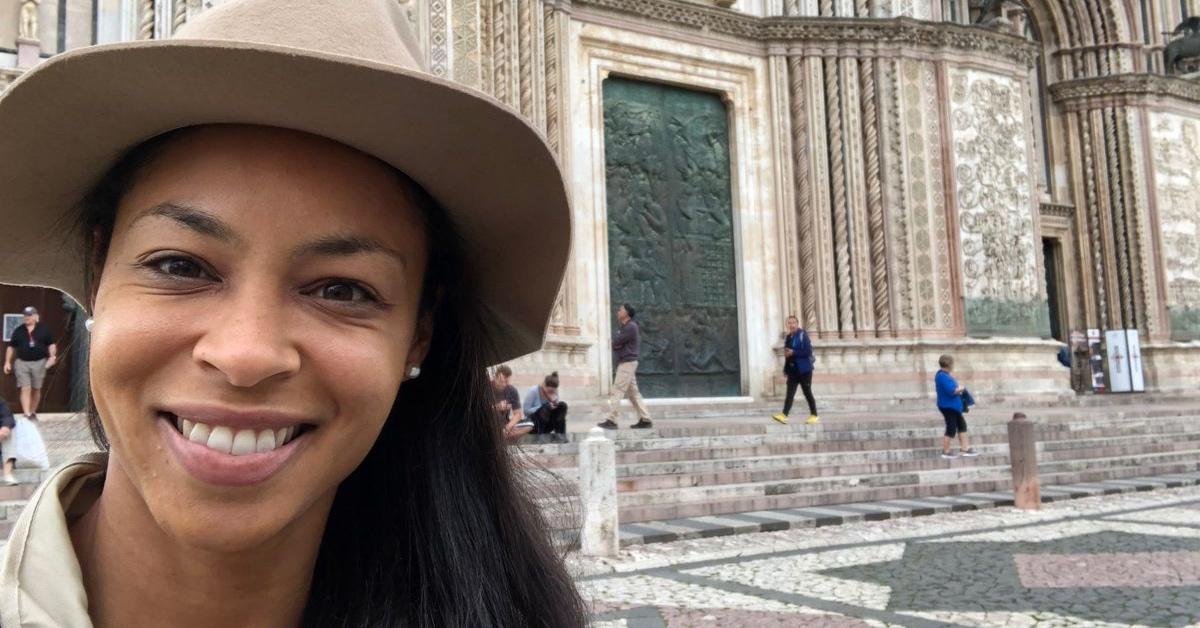 Based on what little information there is on Gay's husband, we've managed to piece together that the couple got engaged in 2010 and tied the knot the following year. During the time they've been together, Gay and Jackner reportedly welcomed two children, though their names and ages haven't been disclosed.
Article continues below advertisement
While some sources speculate Jackner worked as a baseball coach, we haven't been able to confirm this. However, it wouldn't be a stretch to assume he's involved in sports. Gay has posted several photos of herself in the gym and out exploring the world. Her Twitter profile also suggests she is a "beachgoer."
Article continues below advertisement
Seeing that Gay and Jackner have spent the last several years together (there are also rumors that the pair divorced), perhaps they met through school, work, or even friends. Here's a look at some of the other positions Gay has held and where she attended school.
Mara Gay lives in Brooklyn but attended college in Michigan.
According to multiple sources, Gay was born on September 10, 1986, which would make her 35 years old. Although Gay was born in New York, she earned a degree in political science from the University of Michigan. Before the journalist was welcomed to The Times family in 2018, she worked as a City Hall reporter at The Wall Street Journal, according to her NYT bio.
Article continues below advertisement
During her time at The Wall Street Journal, Gay covered stories involving people like Mayor Bill de Blasio, who was publicly shamed by his former aide, Lis Smith. In addition to working for the NYT and WSJ, Gay also contributed to the New York Daily News, The Atlantic, and The Daily. She also appears on MSNBC from time to time, providing her take on pressing political issues.
Mara Gay receives a great deal of criticism for her thoughts and views.
Although Gay is often criticized for her opinions, particularly by those whose views don't align with hers, her words carry weight and are appreciated by many. In fact, a quote from Gay was featured in Wajahat Ali's book, Go Back to Where You Came From: And Other Helpful Recommendations on How to Become American (2022).
Article continues below advertisement
The journalist also gained backing from The Times in 2021 after she expressed concern while appearing on MSNBC over certain individuals "seeing Americanness as the same as one with whiteness."
As the harsh comments rolled in, The Times quickly chimed back on Twitter saying Gay's "comments on MSNBC have been irresponsibly taken out of context. Her argument was that Trump and many of his supporters have politicized the American flag. The attacks on her today are ill-informed and grounded in bad-faith."