Lis Smith Isn't Married, But Did Date a Married Man in the Past
Political strategist Lis Smith isn't a married woman, though she may one day decide to tie the knot with a lucky somebody. She did, however, date a married man while serving as a campaign aide to former New York Mayor Bill de Blasio. Details of that relationship were first brought to light by various media outlets and then, in Smith's recently debuted memoir, Any Given Tuesday: A Political Love Story.
Article continues below advertisement
Read on for more details on the relationship that cost Smith her job, who she has dated since, and what she's up to these days.
Lis Smith dated former Governor of New York Eliot Spitzer between 2013 and 2015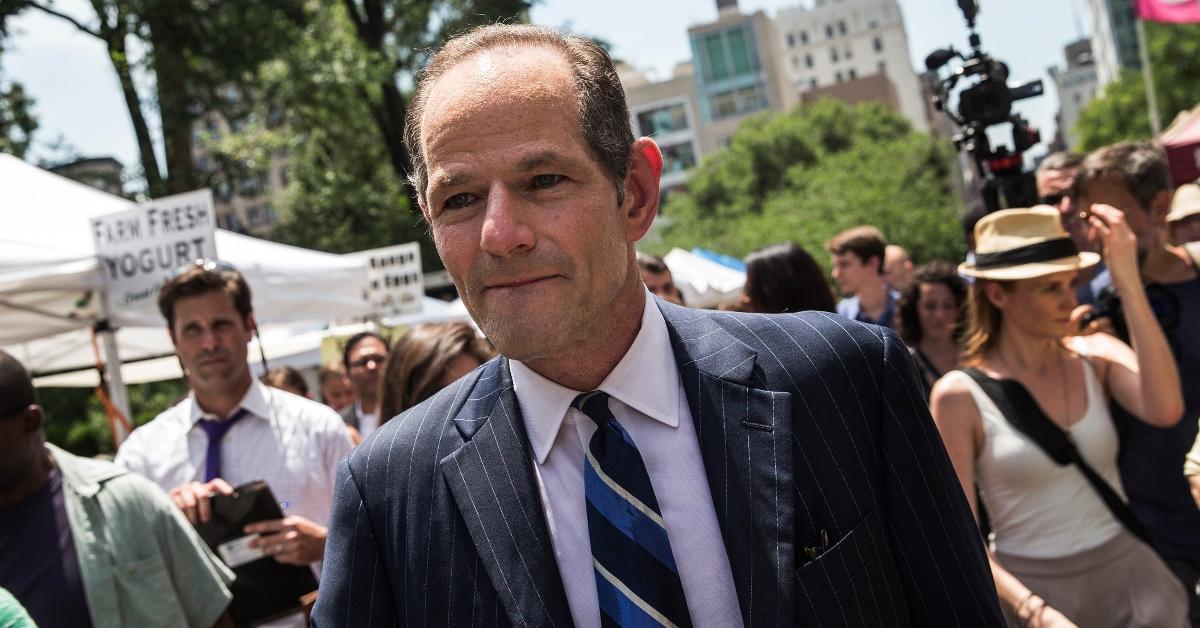 It was in 2013, the time when Smith was working for the de Blasio campaign, that she began dating Eliot Spitzer. Spitzer, at the time, was attempting to regain his footing in politics after resigning from his position in 2008. His resignation came after it was discovered he had been involved with prostitutes. He was also married.
Article continues below advertisement
Between 1987 and 2013, Spitzer had been married to Silda Wall Spitzer. Although Smith and Spitzer attempted to keep the affair under wraps, a photographer for the New York Post spotted the pair at her SoHo walkup apartment, exchanging "loving looks."
After news broke on the relationship, more photos were released, and Smith was eventually forced to come clean to fellow campaign members about the love match she had formed with Spitzer. The former New York mayor later divorced his wife and was spotted in places like Montego Bay and a Knicks game cozying up with Smith.
Article continues below advertisement
While the affair may have been fun while it lasted, the two reportedly split in 2015, it cost Smith her job. In a clip from her memoir shared by Fox News, Smith slammed de Blasio for leaving her "out to dry" after firing her over the affair.
Is Lis Smith dating anyone?
Smith has spent much of her career as a political strategist working for prominent men such as Pete Buttigieg, Barack Obama, and the now disgraced Andrew Cuomo. While her work history list might be lengthy, her dating track record isn't very long. In fact, other than Spitzer, Smith appears to have been flying solo for the last few years.
Article continues below advertisement
Before getting involved with Spitzer, Smith allegedly became romantic with Jeff Smith, who she reportedly met at Dartmouth while he was working as her professor. Despite that having been some years ago, Jeff appears to support Smith and her recent endeavors. In a tweet shared on July 20, 2022, Jeff praised Smith for the publication of her "insightful book."
What is Lis Smith doing now?
These days, Smith seems to be heavily involved in promoting her new book. She recently appeared on Fox News and is catching the attention of other media outlets to further discuss the juicy details she spilled in her memoir.