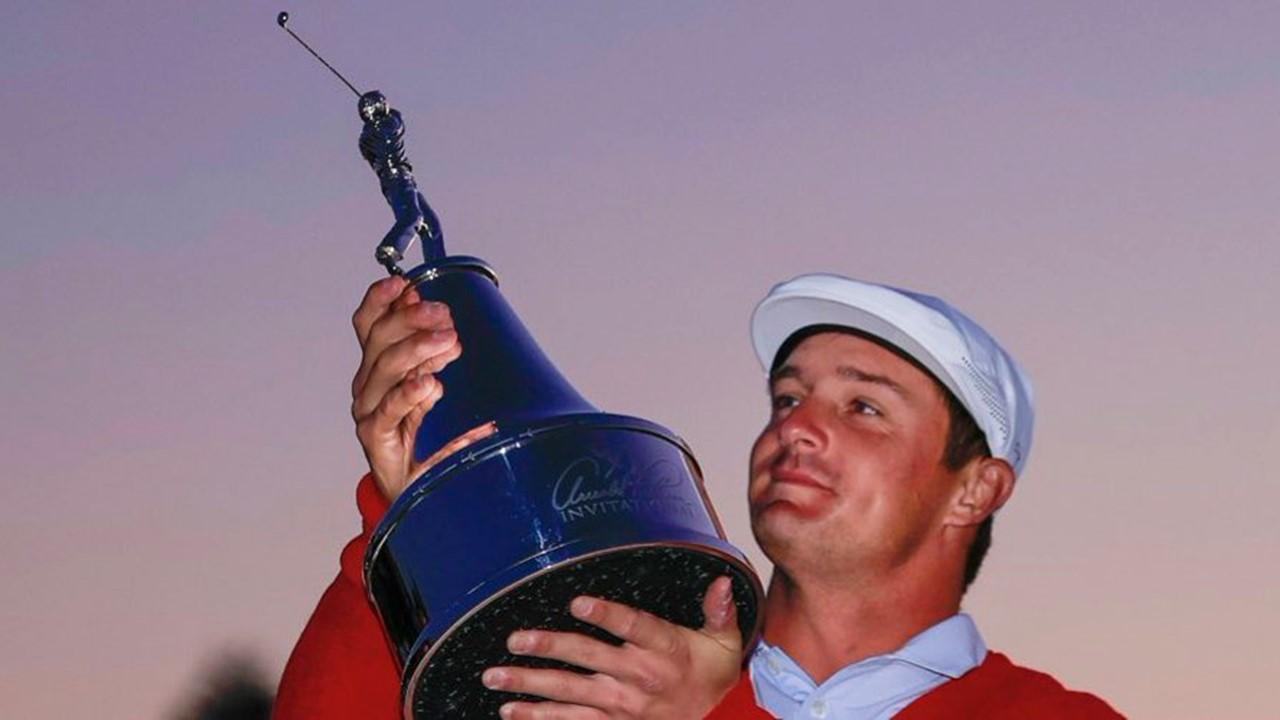 LIV Golfers File Antitrust Lawsuit Against PGA, Fight Monopolization
About three weeks after the U.S. Department of Justice announced it launched an investigation into alleged monopolistic behavior from golf organization PGA Tour, a new wrench is being thrown into the mix. Golfers who have transitioned to the controversial new competitor LIV Golf have officially filed an antitrust lawsuit against PGA.
Article continues below advertisement
These lawsuits aren't a surprise — they were hinted at earlier this summer — but it shows that the division between the PGA and LIV Golf (which has ties with Donald Trump and is backed by Saudi Arabia) is growing.
11 professional golfers have sided with LIV and filed an antitrust suit against the PGA.
Celebrated professional golfers with PGA Tour history, including Phil Mickelson and Bryson DeChambeau, have banded together for a combined antitrust lawsuit against their former league.
Article continues below advertisement
The PGA has placed strict limitations and penalties on players who choose to compete in LIV Golf tournaments, going so far as to suspend about two dozen players from competing in PGA tournaments. Famous PGA loyals, like Tiger Woods, have spoken out about LIV Golf's controversial funding and political ties, but other players welcome the opportunity to earn more money and be out from under the PGA's controlling thumb.
Talor Gooch, Hudson Swafford, and Matt Jones are also in on the lawsuit, and they're seeking the opportunity to play in an upcoming event series called the FedEx Cup. The PGA's rules against participating in LIV Golf tournaments has left them suspended from any PGA-backed events.
Article continues below advertisement
According to the attorney representing the golfers in the antitrust lawsuit, "The punishment that would accrue to these players from not being able to play in the FedEx Cup Playoffs is substantial and irreparable."
Other players involved include Ian Poulter, Peter Uihlein, Carlos Ortiz, Jason Kokrak, Abraham Ancer, and Pat Perez.
Article continues below advertisement
Political vs. monopolistic: Who will win the battle of the golf leagues?
On the surface, the PGA's issue with LIV Golf and the golfers who choose to switch sides is a political one. With high-paying events occurring on Trump properties and financial backing from Saudi Arabia, it's easy for PGA loyals to claim morals as the deciding factor of which side they lean on. However, the PGA is outwardly punishing the players who choose to make decisions about their careers that earn them money outside of the PGA realm. That is control, and it's a control many players aren't happy about.
The allegations of anti-competitive behavior against the PGA haven't been clarified yet, but the PGA isn't giving up without a fight. It has taken to calling LIV Golf the "Saudi Golf League." PGA Tour Commissioner Jay Monahan wrote in a memo published by ESPN, "Fundamentally, these suspended players — who are now Saudi Golf League employees — have walked away from the Tour and now want back in. With the Saudi Golf League on hiatus, they're trying to use lawyers to force their way into competition alongside our members in good standing."
Article continues below advertisement
Meanwhile, LIV Golf may have trouble finding television broadcasting opportunities due in part to the PGA's stronghold on the market.
While the PGA says LIV golfers want to have their cake and eat it too, LIV golfers retort that they just want to compete freely across lines.