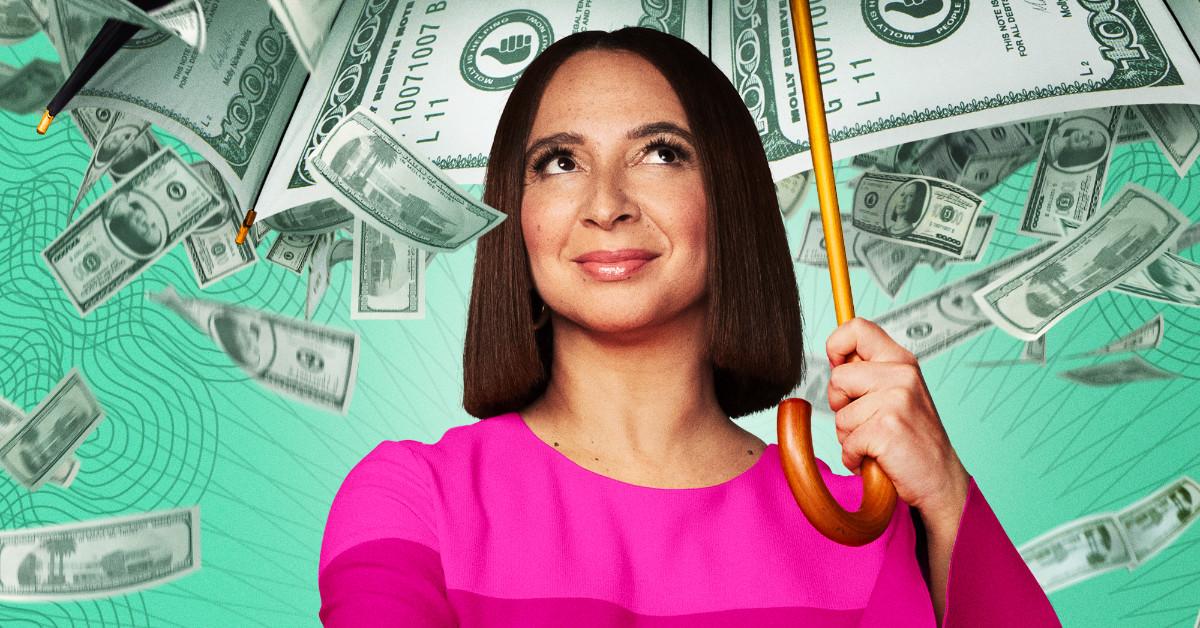 Apple TV+ Comedy 'Loot' Took Cues From Jeff Bezos and MacKenzie Scott's Split
Viewers have a hunch that the new Apple TV+ show Loot is based on Amazon founder Jeff Bezos and philanthropist MacKenzie Scott, his ex-wife.
"Loot on Apple TV+ is so good! Definitely portraying MacKenzie Scott, Bezos ex-wife," one person tweeted on Saturday, Aug. 13.
"Did MacKenzie Scott sign off on letting AppleTV+ make a show about her life (Loot) as a power move against Jeff and Prime Video?!" someone else tweeted the day before, name-dropping Amazon's streaming service.
Article continues below advertisement
The show's logline definitely sounds like a Bezos-Scott scenario: "After divorcing her husband of 20 years, Molly Novak must figure out what to do with her $87 billion settlement. She decides to reengage with her charitable foundation and reconnect with the real world — finding herself along the way."
For the record, Bezos and Scott were married for 25 years, and Scott walked away from their 2019 split with $38 billion in Amazon stock, but otherwise, the stories are similar… and there's a reason.
'Loot' creators Alan Yang and Matt Hubbard found inspiration in MacKenzie Scott's split from Jeff Bezos.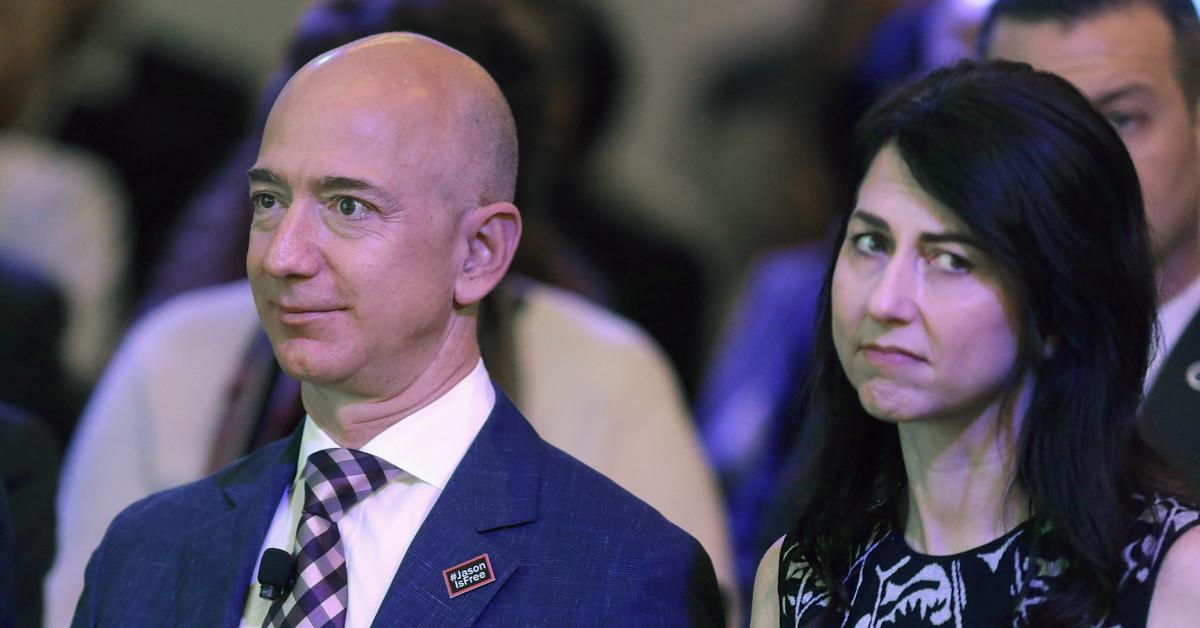 As Loot creators Alan Yang and Matt Hubbard told The Hollywood Reporter this June, the idea for the comedy series came to them as they watched Scott and Bezos' marriage fall apart. They decided to create a show about a tech billionaire's wife who is left adrift when her husband leaves her for another woman.
Article continues below advertisement
They only had one person in mind to play Molly Novak: actress Maya Rudolph, who starred in their previous series, the Prime Video afterlife comedy Forever. Rudolph told THR she was interested in depicting a woman who must extricate her identity from that of her husband. "And just how sh--ty it feels to have to restart your life," she added.
"I think I have this desire to do things that feel a little bit magical, and I felt like, '$87 billion? Oh, we can literally do anything,'" the Saturday Night Live alum explained. "If you were sad, happy, depressed, interested in the environment, interested in any social or political anything, sky's the limit, and I thought that was really, really exciting and felt good for right now."
Article continues below advertisement
Critics are definitely picking up on the connection.
Based on reviews of Loot, it's apparent in the show that the characters of Molly Novak and John Novak (played by Adam Scott) are comedic analogues of Amazon's former first couple. "Given the obvious real-life inspiration of Amazon's Jeff Bezos and MacKenzie Scott's divorce, Loot sometimes feels like billionaire fanfiction, fantasizing about a world where the 1% simply decide to act in our best interest despite all evidence to the contrary," says Paste's Annie Lyons.
TIME's Judy Berman also saw the parallels, writing, "A satire so clearly inspired by real people — Jeff Bezos and his ex-wife, the prolific philanthropist MacKenzie Scott — should have something substantive to say about a world where they play outsize roles. Loot takes that risk too late in the season, without earning it through insight into who Molly was before she became Mrs. John Novak."