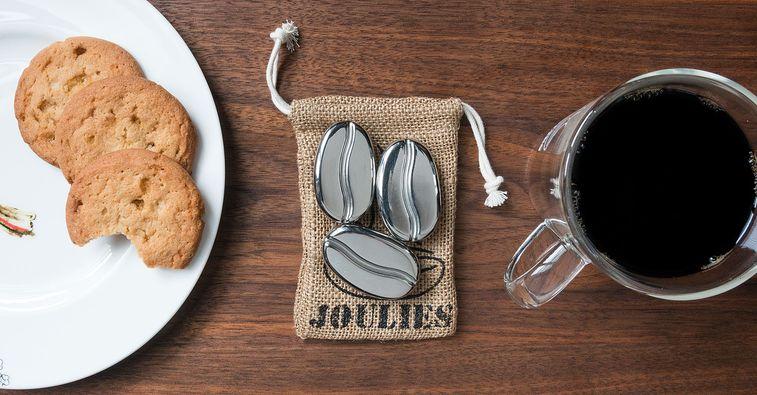 Coffee Joulies Products Are Sold Out — Is the 'Shark Tank' Alum Still in Business?
Over the years, Shark Tank has become known for its panel of investors looking for the next breakthrough project to financially back. Entrepreneurs enter the "shark tank" to pitch their products and hope their offer resonates with at least one of four sitting panel members. The catch? These investors will often point out flawed business models — like Coffee Joulies — and emphasize the weaknesses that may hinder success in the market as a whole.
Article continues below advertisement
Article continues below advertisement
Per the brand's official tagline, "First, Coffee Joulies quickly cool your coffee or tea to the perfect sipping temperature so you'll never burn your tongue again. Next, Coffee Joulies gradually release the heat back into your hot beverage, keeping it in the ideal temperature range longer."
What happened to Coffee Joulies, and is the Shark Tank alum still in business? Keep reading to find out!
How much is Coffee Joulies worth?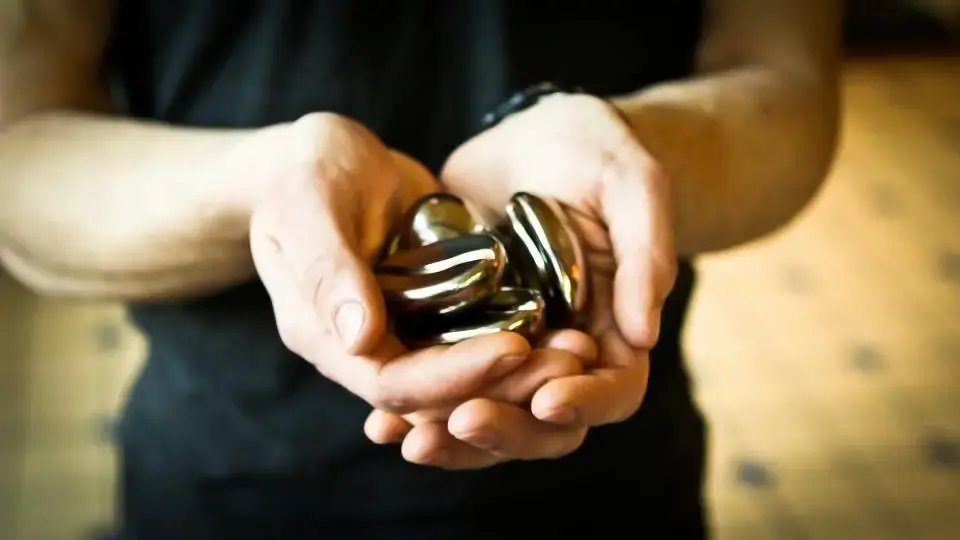 Let's take a quick look back at the product that Coffee Joulies offers. When Coffee Joulies owners entered the Shark Tank, they claimed their business was valued at $3 million in 2013. Each Coffee Joulies costs $3.65 to make, with a price point of $50 for a set of five. According to reports, the company saw its net worth increase to $5 million in 2016.
Article continues below advertisement
It has been reported that company founders Dave Jackson and Dave Petrillo have a combined net worth of $4.3 million as of 2023.
Who invented Coffee Joulies?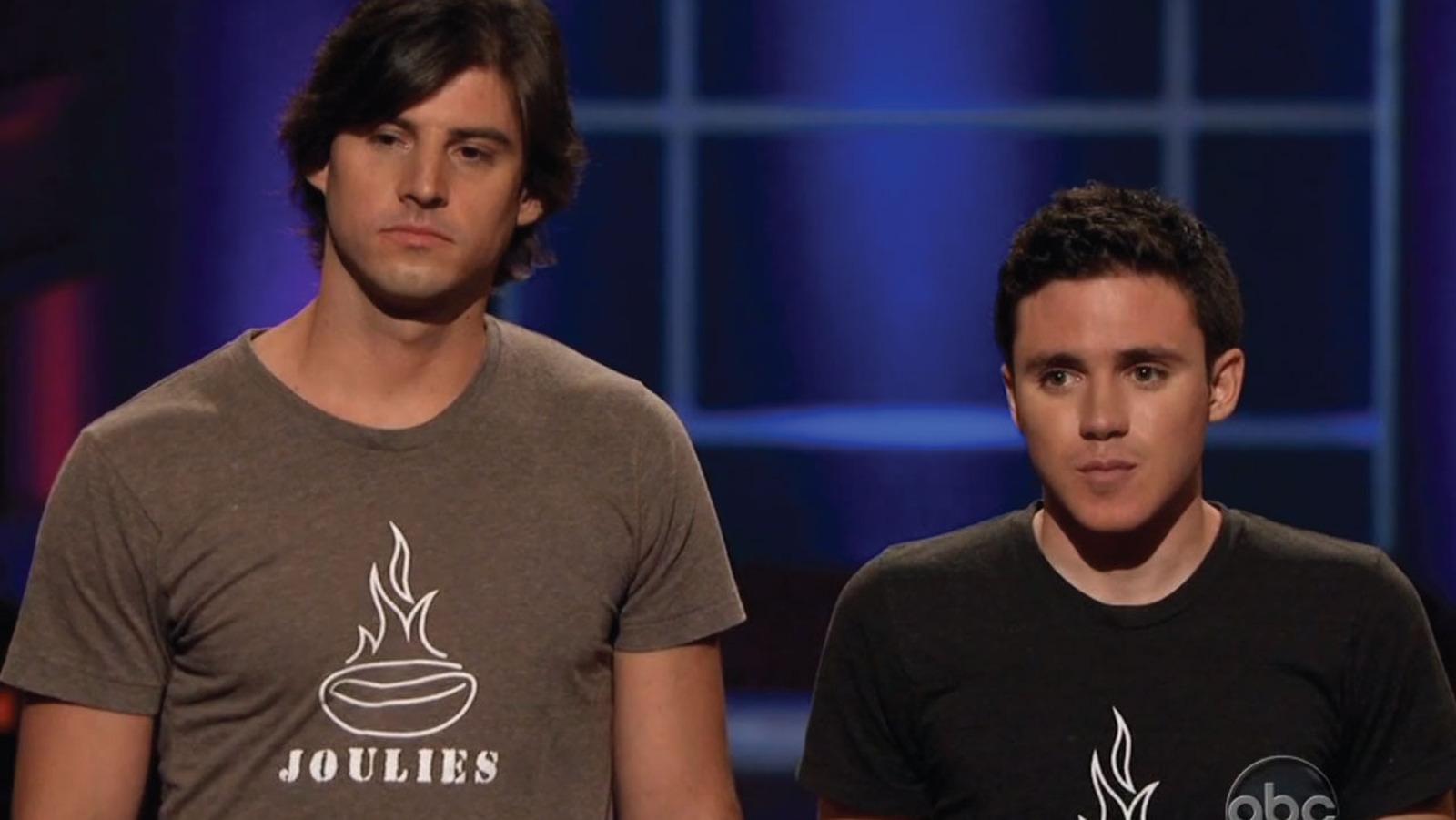 New Jersey-based mechanical engineers Dave Jackson and Dave Petrillo are the pair behind the Coffee Joulies brand. Before their pitch on Shark Tank, they worked hard at perfecting their product as early as 2011. Their initial funding was sourced through Kickstarter, where they successfully met their goal of supporting the mass production of the Joulies.
Article continues below advertisement
Article continues below advertisement
As of 2023, Dave Petrillo boasts a net worth of $800,000, and it's unknown what Jackson's current individual net worth value is. Because it's claimed that the two's combined net worth is $4.3 million in 2023, it can be assumed that Jackson's net worth is $3,500,000.
What happened to Coffee Joulies when it appeared on 'Shark Tank'?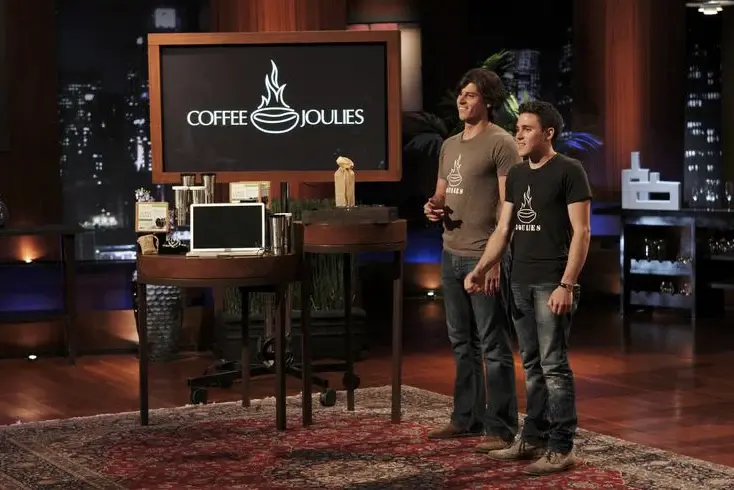 Coffee Joulies appeared in Shark Tank Episode 414. Jackson and Petrillo met with the Sharks to pitch their thermal stainless steel beans. The Sharks were interested, and the foursome pitched an offer of a $150,000 investment with a $6.00 return on each sale. Sharks would claim $3.00 per wholesale.
After the initial investment was paid in full, the Sharks would then deduct $1.00 from each Coffee Joulies sale. Following a long hiatus starting in 2017, Coffee Joulies made its first-ever post on Facebook in years as of Feb. 8, 2023, to announce that products have been restocked.
Despite the grand announcement that the once-sold-out product had been made available for purchase once again, the online storefront quickly scratched out the price points for "sold out" messages soon after the update. While it appears that Coffee Joulies is still in business, the company needs to get its products in stock consistently in order to build on its past success and retain customers.