So Fresh and So Clean — How to Open a Laundromat With No Money
Laundromats give people who don't have washers and dryers a place to clean their clothes. Here's how to start a laundromat with no money.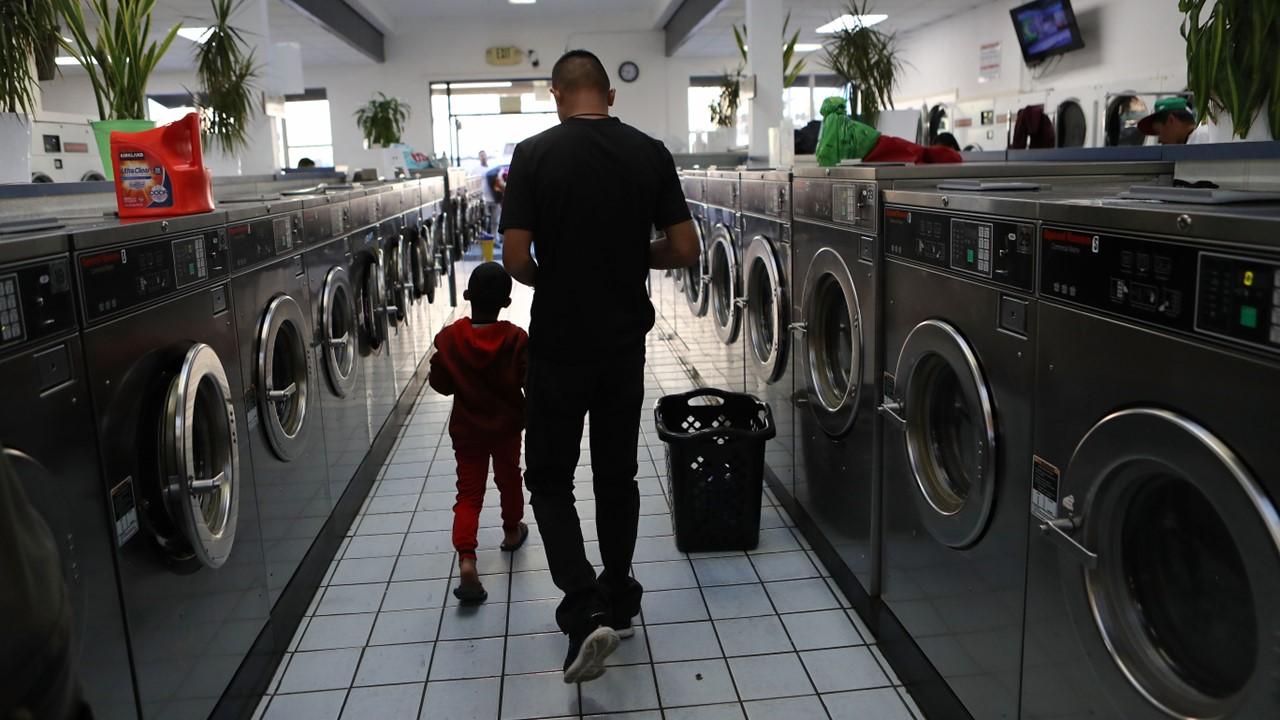 Who doesn't love slipping into clean clothes? If you're looking for a new side business that can endure a recession and you're curious about the laundromat business, you've come to the right place.
Article continues below advertisement
Article continues below advertisement
Opening a laundromat can be lucrative since it's generally a low-overhead service with loyal, local customers. If you're starting out with limited or no funds, you may think it's nearly impossible, but it's easy as long as you follow these steps.
Here's how to open a laundromat with no money.
Follow these 7 steps to open a laundromat with no money.
Starting any business with limited funds can seem like an impossible task, especially when you're doing it on your own, but there are steps you can take and things to consider to successfully open and manage your own laundromat.
Article continues below advertisement
1. Research the business
This seems like a no-brainer, but you need to prepare and that's why it's crucial to research the industry before you begin.
Know the industry: Identify potential obstacles, necessary fees, and licenses required by the city or state, and the equipment you'll need.
Choose your business model: Decide if you want to buy into an existing laundromat franchise or start from scratch and what type of laundromat you want to operate.
Whether it's self-service where the customer does everything themselves, a fully staffed laundromat where they do almost everything for you, a wash-and-fold where the customer just drops off the items, or a dry cleaner business, you need to figure out what works best for you.
Article continues below advertisement
Article continues below advertisement
Identify your customer base: Start by researching demographics in the area to identify people who will need your services and get educated about their finances and lifestyle.
Research competitors: Look for common features and identify any gaps in services so you can offer services or amenities that others don't so you can stand out from the crowd. Also research the target market of your competitors and focus on underserved areas.
Look at locations and equipment: Find buildings available for rent or lease and look into purchasing used equipment. If you're low on funds, search Craigslist and liquidation sales or consider suppliers who offer better payment options.
Article continues below advertisement
2. Create a business plan
Now that you've researched, you should have enough information to be able to create a business plan. First, identify your goals and objectives, your target audience, and where you see yourself in five years.
Then consider marketing strategies, startup costs, machine installation, types of detergents and softeners, hangers, and more.
Also implement a pricing strategy that includes weighing prices for laundry, cost of operations, and staff.
Article continues below advertisement
3. Research funding
You can't start a business without money, so you need to figure out where you'll find it.
Look for partners and investors: Find out who may be interested in investing in your laundromat business. Whether it's friends, family, local business owners, or venture capitalists, start by pitching your idea.
Small business loans: As a good way to kickstart your business, the Small Business Association and local government agencies offer low-interest loans and grants with competitive rates.
Article continues below advertisement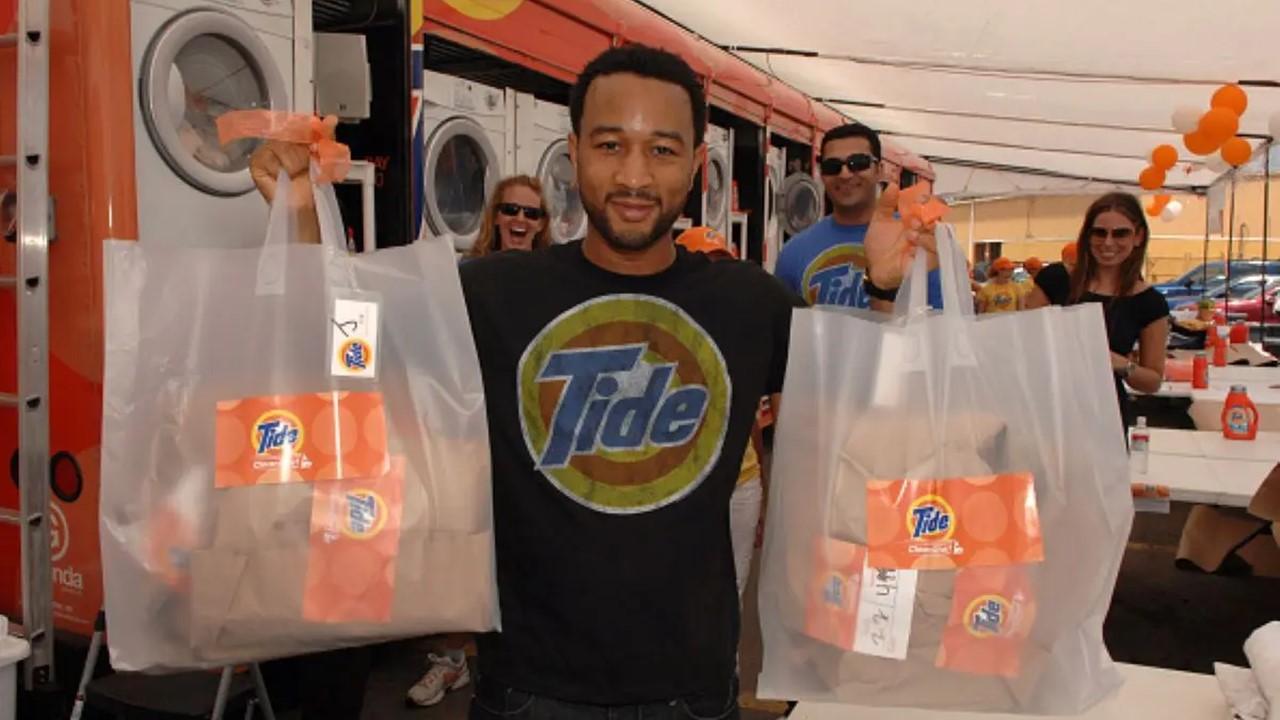 Crowdfunding: An increasingly popular way to look for alternative funding, crowdfunding platforms like Kickstarter and GoFundMe may see would-be entrepreneurs and locals rally around to support your dreams.
Article continues below advertisement
Article continues below advertisement
4. Secure a location
Your location is everything. Look to rent an existing space in an area with a high concentration of renters, since those who don't have their own washer and dryer will need your services.
You'll also want to put it in a high traffic area like a retail shopping center or near a bunch of apartment complexes.
5. Purchase equipment
There are many ways you can acquire the parts, machinery, and supplies without lots of money. Look for discounted prices and trade-in programs that allow business owners to exchange older equipment for supplies for newer ones and negotiate with suppliers for second-hand commercial washing machines and dryers.
Search for retailers who offer discounts on supplies like laundry detergent, fabric softeners, hangers, soap, and other essentials you may need.
Article continues below advertisement
6. Obtain permits, licensing, and insurance
Permits and licenses are crucial to operating any business, but since state and local laws vary, find out what applies to you. Types of permits include:
Water pollution control permit: Look up a list of states that require this permit and contact your town rep to find out if you may need this to launch your business.
Health permit: This can be obtained from your county's health department.
Sale tax permit: If you want to sell additional products or services, you'll need this permit.
Article continues below advertisement
You'll also need insurance for your laundry business, like:
General liability insurance: You'll need to be protected in case a customer is injured at your laundromat.
Workers' compensation: If an employee gets hurt on the job, you'll need to be protected. It's required by law in most states, and you should purchase it as soon as you hire your first employee.
Commercial auto insurance: If you plan to deliver laundry to your customers, you'll need commercial auto insurance.
Article continues below advertisement
Property insurance: If you're robbed or your building is damaged, you'll be saved by this insurance. Business property insurance will pay to replace or repair your building. Bbusiness personal property insurance will pay to replace the stolen items.
7. Launch your business
Now that you've got a plan in place, it's time to launch your business.
Hire employees: Since you're low on money, consider reaching out to friends, family, interns, and the community for volunteers who'd like to learn about the industry and grow with you. Then train your staff using free online training tutorials and seminars.
Market your business: Here are ways for you to spread the word about your business and attract customers:
Article continues below advertisement
Article continues below advertisement
Design a website: Purchase a URL and use a website creator platform to build your site.
List on Google: Once you're listed, use the platform to offer information and get reviews.
Create social media profiles: Many businesses use Facebook, Instagram, and TikTok to give a peek into their business and spread the word.
Invest in digital advertising: Facebook targeted ads and pay-per-click ads can drive new business.
Partner with local businesses: Team up with local shops or boutiques and offer deals.
Running your own a laundromat can be profitable.
Recent statistics on laundromats show that the laundromat industry is worth about $6 billion in the U.S. with a little over 18,000 businesses.
According to the Coin Laundry Association, the value can range from $50,000 to $1 million and a coin laundry business can generate between $15,000 and $300,000 per year.
Keep in mind that profitability depends on several factors like:
Startup costs
Laundromat location
Competition in the area
Pricing structure
Quality of equipment
Operation expenses