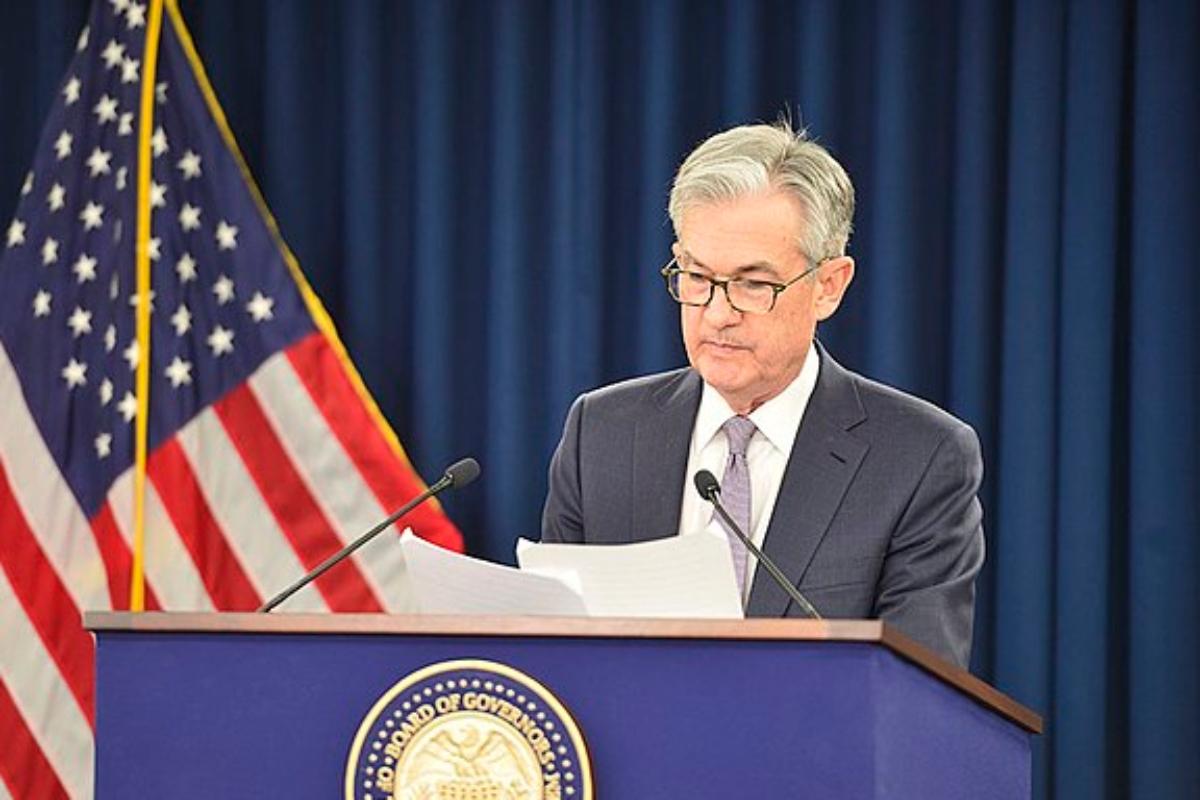 Jerome Powell to Speak at Jackson Hole Symposium, Could Set Market Tone
The Federal Reserve recently released the minutes from its July meeting to investors. This week the central bank is meeting in Jackson Hole, Wyo. for its economic symposium. The Fed's goal of stabilizing the economy is always at the forefront of its decisions. When does Fed Chairman Jerome Powell speak at Jackson Hole?
Article continues below advertisement
Powell will speak during the central bank's retreat, and his remarks could set the tone for markets in the coming days. As Reuters noted, the S&P 500 dropped by about 3.8 percent in the week after Aug. 17, when the latest meeting minutes were released.
Fed Chair Jerome Powell will speak in the morning on Aug. 26.
Powell is scheduled to speak in the morning on Aug. 26 at the Jackson Hole retreat. After a series of federal interest rate hikes in 2022 beginning in March, including two recent ones of 75 basis points, investors want to know whether the next FOMC meeting will bring a similar interest rate increase.
Article continues below advertisement
Article continues below advertisement
Powell's speech on Aug. 26 is highly anticipated. The speech will likely impact the overall market until the September meeting.
David Wessel, the director of the Hutchins Center on Fiscal and Monetary Policy at the Brookings Institution, told CNN, "It's interesting how this August speech of the Fed chair at Jackson Hole has become such an important platform for the Fed to influence market expectations about policy. It becomes a self-fulfilling prophecy."
Article continues below advertisement
Analysts have been trying to predict what Powell will say and how it will impact markets.
As CNN noted, inflation will be a top concern during the event, and Powell's speech as the Fed chair is especially important. Randall Krozner, a former Fed governor, said investors hope to hear that "the Fed will move to reduce inflation, but will be sufficiently confident that it can reverse course early next year." He doubted that would be the case.
Wessel also said that the decisions to raise interest rates so far were "relatively easy" due to high inflation, low unemployment, and almost zero interest rates at the time. However, moving forward, the Fed must balance the risk of doing too much with the risk of doing too little.
Article continues below advertisement
In 2021, Jerome Powell said that inflation wouldn't last.
During the 2021 Jackson Hole summit, Powell projected that the high inflation levels were transitory and confined to a specific set of goods and services. He wasn't correct. Inflation rose by 4.2 percent over the year, and for the 12 months ending in July 2022 inflation rates were at 8.5 percent.
Powell must choose his words carefully, as he needs to be realistic yet not bring panic to Wall Street. Investors will also continue speculating on whether a half-point or three-quarter-point rate increase is more likely in September.