Jerome Powell's Millions Didn't Come From His Role as Fed Chair
Jerome Powell is the current and 16th chairman of Federal Reserve. Although Powell is worth millions, he didn't make his money from being the Fed chair.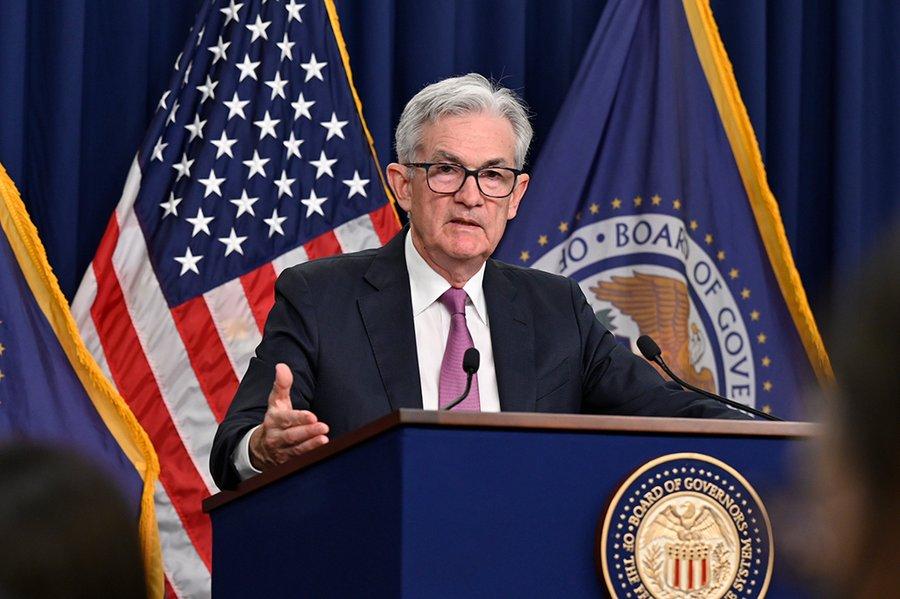 The Federal Reserve raised the interest rates in the U.S. by 75 basis points in its July policy meeting after making a similar move in June. Soaring inflation has forced the Fed to be more aggressive with raising rates. Fed Chair Jerome Powell said a similar move was possible again.
Article continues below advertisement
Article continues below advertisement
Powell said that the Fed won't surrender to inflation. Due to the risks of a recession rising as the Fed keeps on hiking aggressively, the role of the fed chair has become even more important. Many people want to know how Powell made his money. Keep reading for all the details.
Jerome Powell
Fed Chairman, attorney, investment banker
Jerome Powell is the first investment banker to chair the Federal Reserve.
Birthdate: February 4, 1953
Birthplace: Washington, D.C.
Birth name: Jerome Hayden Powell
Education: Bachelor of Arts in politics from Princeton University, Juris Doctor degree from Georgetown University Law Center
Father: Jerome Powell
Mother: Patricia Powell
Article continues below advertisement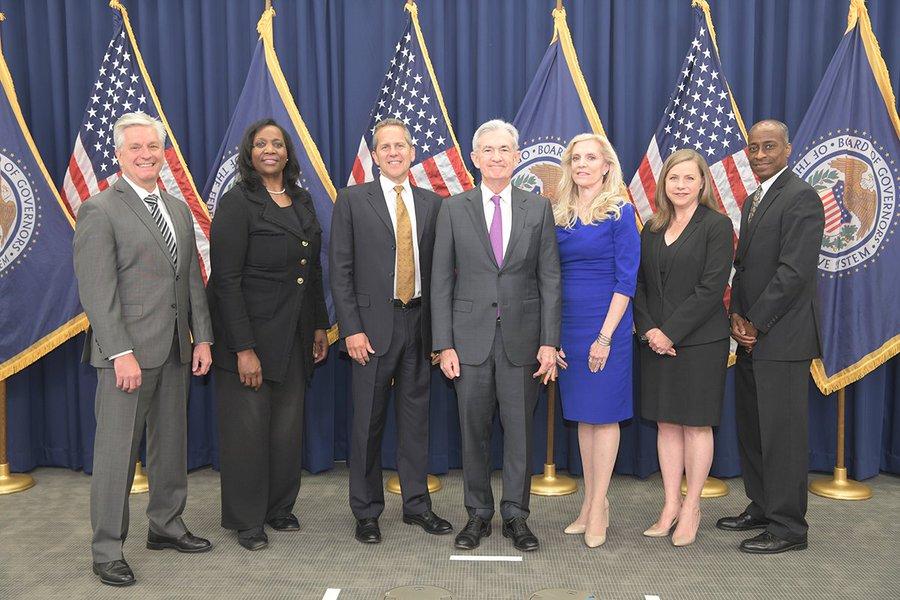 Powell is the 16th chair of the Federal Reserve, having served since 2018. He was reappointed to the office and sworn in for a second four-year term on May 23, 2022. He also serves as Chairman of the Federal Open Market Committee, the System's principal monetary policymaking body.
Article continues below advertisement
Article continues below advertisement
How long Is the fed chairman term?
The fed chairman's Term is set at four years. Once the term is over, they must be renominated by the sitting president and confirmed by the Senate to serve again. There's no restriction on how many times a person can serve e as chair of the Fed.
In November 2022, he reported that a smaller interest rate increase could start in December. "We will stay the course until the job is done," he said during a speech in Washington, D.C., at the Brookings Institution.
Jerome Powell Comes From a Big Family
Born in 1953, he was one of the six children in his family. After earning his Bachelor of Arts and Juris Doctor degree, he moved to New York City and became a clerk to judge of the U.S. Court of Appeals for the second circuit. After working as a lawyer from 1981–1983, he began his career in investment banking in 1984.
Article continues below advertisement
Jerome Powell's Career
Between 1990 and 1993, Powell worked in the U.S. Department of Treasury. In 1992, he became the under secretary of the Treasury for Domestic Finance after being nominated by George H.W. Bush with responsibility for policy on financial institutions, the Treasury debt market, and related areas.
Article continues below advertisement
Article continues below advertisement
From 1997–2005, Powell was a partner at The Carlyle Group. He got appointed to the fed board of governors in 2012 and prior to that he was a visiting scholar at the Bipartisan Policy Center in Washington, D.C., where he focused on federal and state fiscal issues.
Powell Is Married and Has Three Children
Powell married his wife Elisa Leonard in 1985. She serves as the chair in Chevy Chase Village, Maryland, and is an active member of the village's board of managers. Together, they have three children, Susie, Sam, and Lucy.
Article continues below advertisement
Article continues below advertisement
How much money does Jerome Powell make?
Congress sets the salaries of the Fed board members. As per Forbes in October 2021, the board chairman's salary is $203,000 annually.
As per Celebrity Net Worth, Powell's net worth is $50 million. He's the richest member of the Federal Reserve Board of Governors. However, he didn't earn his fortune from his Fed board position. During his working years from the late '90s to the early 2000s, Powell was a partner with the private equity firm, Carlyle Group. This is where he made most of his big money. Powell's investments and other smart decisions are the reason for his disproportionate wealth compared to his fellow Fed governors.