Microchip Legislation Forges Ahead, Final Vote Coming Soon
U.S. lawmakers are making progress on legislation that could rectify the ongoing semiconductor shortage. Here's what the microchip legislation includes and what to expect.
Congress is in the process of trying to push through microchip manufacturing legislation before the August recess, and the bill is making strides. The CHIPS Plus Act on Tuesday, July 26 succeeded in a key Senate vote, allowing it to proceed to a final vote later this week.
Article continues below advertisement
Article continues below advertisement
Here's what the microchip legislation could do for the ongoing semiconductor shortage and whether it stands a chance of passing once and for all.
The CHIPS Plus Act passed a key Senate vote and is ready to proceed.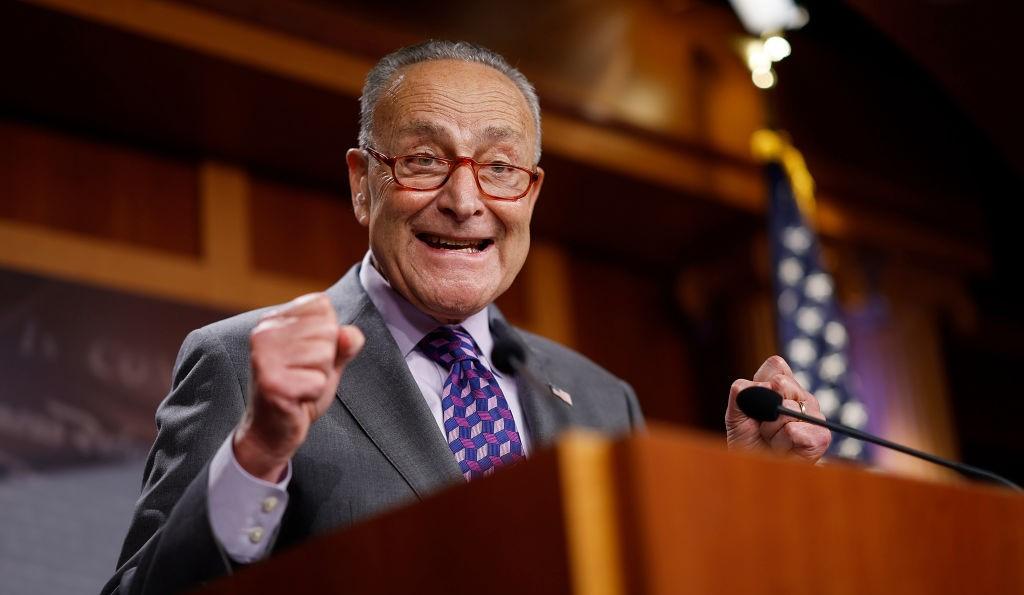 The Senate voted 64–32 in favor of the CHIPS Plus bill, a slimmed-down revision of previously proposed semiconductor legislation. The vote breaks the filibuster and allows the bill to proceed to the U.S. Chamber of Commerce and House of Representatives later this week. Senate Majority Leader Chuck Schumer (D-N.Y.) told reporters he hopes Congress "can remain on track to finish this legislation ASAP," particularly given the forthcoming August recess.
Article continues below advertisement
Senate Commerce Chair Maria Cantwell said, "We thought it was really important before we went home for the August recess to say that we were going to make this investment in science and [research and development] to make the U.S. more competitive in key areas of national security, not just in semiconductor manufacturing, but in [artificial intelligence] and quantum and other key manufacturing sectors."
What does the microchip legislation do?
The legislation would bookmark $52.7 billion of the U.S. federal budget to spearhead domestic semiconductor chip manufacturing, research, and development. It would also reserve another $2 billion for microchips specifically used by the military and automotive industries, which are less advanced than the most recent technologies. A final $1.5 billion would be pocketed for helping U.S. technological firms transition from depending on international semiconductor companies to domestic ones, with the ultimate goal of building up the American semiconductor industry.
Article continues below advertisement
Article continues below advertisement
Additionally, investments made in U.S. semiconductor manufacturing would receive a 25 percent tax credit under the legislation.
Will the microchip legislation pass in time?
Congress is facing a five-week recess, and lawmakers are desperate to make moves before the curtains close in an effort to seem active and competent. President Joe Biden on Monday, July 25 said, "America invented the semiconductor. It's time to bring it home," noting the emphasis on domestic production. He added the bill would "advance our nation's competitiveness and our technological edge."
Article continues below advertisement
Despite the widespread push, there are critics. Some say it favors large companies that don't need help, like Intel Corp. (INTC), while serving to disadvantage others like Advanced Micro Devices Inc. (AMD), Qualcomm Inc. (QCOM), and Nvidia Corp. (NVDA).
Article continues below advertisement
Senator Bernie Sanders (I-Vt.) went so far as to call it a "bribe." Sanders said in a statement, "The microchip industry helped cause this crisis by, over the last 20 years, shutting down 780 plants here and eliminating 150,000 good-paying jobs. The question before us now is whether these extremely profitable companies will work with the U.S. government on a solution to rebuild the U.S. microchip industry which is fair to the taxpayers of this country, or whether they will continue to demand a $53 billion bribe to stay here."
Whatever the case, the microchip legislation is moving forward and a final decision is likely imminent ahead of the August recess.