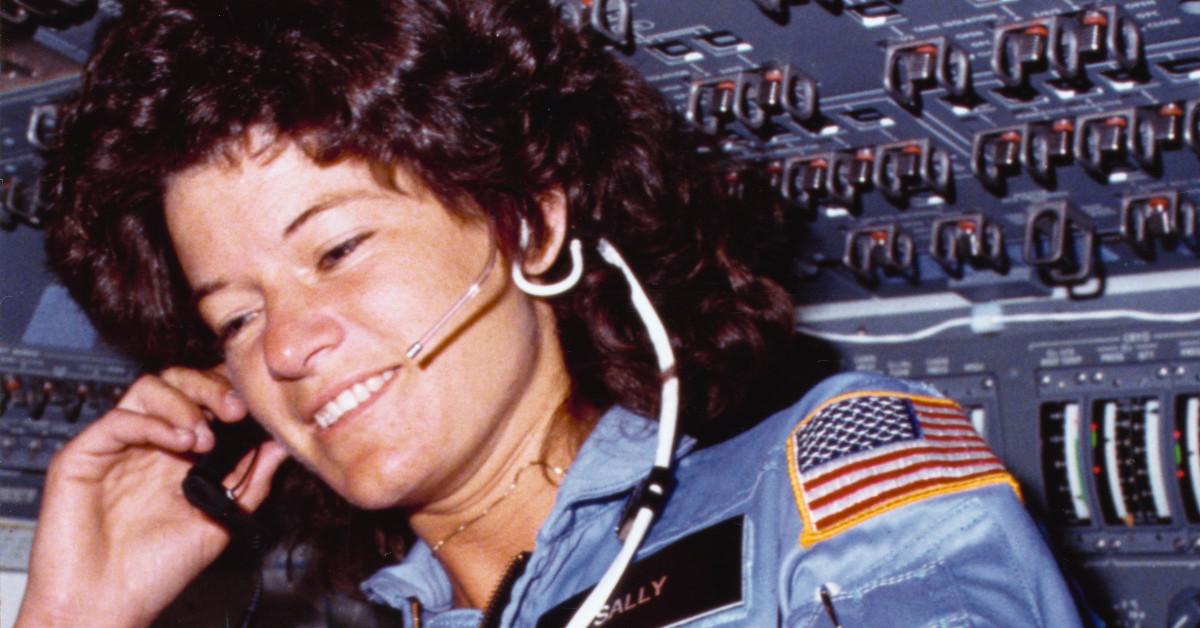 Ride, Sally Ride! New U.S. Quarters Honor the Pioneering Astronaut
Nearly 40 years after she became the first American woman to go to space, the late Dr. Sally Ride is getting another honor. She's the second woman featured in the American Women Quarters Program, and U.S. quarters bearing her image are entering circulation this year. The new coins are bound to inspire children to look toward the stars. Coin collectors will want to know whether the Dr. Sally Ride quarter is worth anything. Don't worry — we've got that information below.
Article continues below advertisement
Authorized by the Circulating Collectible Coin Redesign Act of 2020 (Public Law 116-330), the American Women Quarters Program will spotlight up to five accomplished U.S. women each year, starting in 2022 and running through 2025.
Writer and activist Maya Angelou was the first woman featured, and this year's quarters will also honor former Cherokee Nation principal chief Wilma Mankiller, New Mexico suffragist and educator Nina Otero-Warren, and Chinese-American movie star Anna May Wong.
The new quarter honors Sally Ride's achievements both in space and back on Earth.
As the U.S. Mint recaps, Ride became both the first American woman and the youngest American to venture to space. The then-32-year-old flew aboard the Space Shuttle Challenger on June 18, 1983, on NASA's STS-7 mission. She made history again on Challenger the following year on the STS-41-G mission, the first spaceflight with two female crew members.
Article continues below advertisement
Back on terra firma, Ride continued inspiring young women to pursue STEM jobs through Sally Ride Science — an organization that she and Tam O'Shaughnessy, a former professional tennis player and Ride's long-term partner, launched alongside other co-founders. Ride and O'Shaughnessy also authored the book The Third Planet: Exploring the Earth from Space, which won the Children's Science Writing Award from the American Institute of Physics.
Ride died in 2012 at age 61, after battling pancreatic cancer for nearly a year and a half. "Sally lived her life to the fullest, with boundless energy, curiosity, intelligence, passion, commitment, and love," Sally Ride Science said in a statement at the time, per CNN. "Her integrity was absolute; her spirit was immeasurable; her approach to life was fearless."
Article continues below advertisement
Uncirculated Sally Ride quarters are currently worth up to $10.13.
According to USA Coin Book's current valuations for American Women Quarters Program, the Sally Ride quarters with the "P" and "D" mint marks — which refer to the U.S. Mints in Philadelphia and Denver, respectively — are currently worth $0.56 in the Sheldon Scale's MS(60) condition and $1.14 in MS(65) condition. Sally Ride quarters with the "S" mint mark — signifying the San Francisco mint — are worth $2.28. The Sally Ride proof is worth $3.30, while the Sally Ride silver proof is worth $3.30.
The Sally Ride quarter has an image of the astronaut on its reverse side, which depicts Ride looking out a Space Shuttle window. According to the U.S. Mint, that depiction — designed by Elana Hagler and sculpted by Phebe Hemphill — is inspired by a famous Ride quote about her spaceflights aboard the shuttles: "When I wasn't working, I was usually at a window looking down at Earth."