Blue Lobsters Are Quite Rare, 1-in-2-Million — So, What's Their Value?
When a rare blue lobster is caught, they usually aren't sold. Instead, they are donated to aquariums or released back into the wild.
Unlike your typical lobster, which isn't considered rare or endangered, the blue lobster isn't one you should expect to come across very often, if ever, while fishing. According to the New England Aquarium, which houses rare and exotic life forms, including marine crustaceans, blue lobsters occur in about 1-in-2 million.
Article continues below advertisement
Article continues below advertisement
The uniquely colored creature has been making quite a buzz lately after the Portland Press Herald reported on a story involving a father and son who caught a blue lobster in Maine in August 2022. Given how rare it is to come across a blue crustacean of this kind, plenty of people now want to know what they are worth.
Blue lobsters aren't usually sold. Instead, they are donated to aquariums.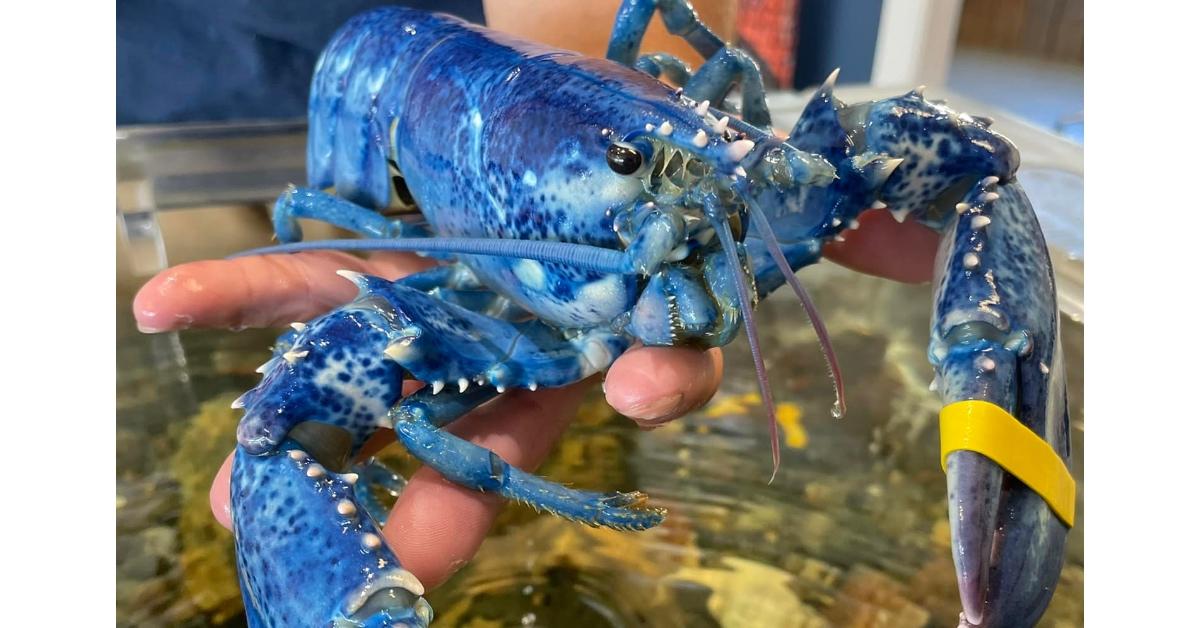 Blue lobsters don't exactly carry a dollar value. Most people who come across them while fishing donate them to aquariums where their beauty and rarity can be displayed. In 2020, the New England Aquarium said it received a rare blue lobster from Patriot Seafoods, which has locations in Salem and Marblehead.
Article continues below advertisement
After receiving the crustacean, the aquarium says it placed it under "a 30-day quarantine to ensure it was in good health." As far as we know, the lobster is still being housed in the aquarium's Isle of Shoals Exhibit.
As for the blue lobster the father and son found in Maine, they reportedly placed the crustacean in a tank at Becky's Diner, a restaurant they own in Portland, Maine. The Portland Press Herald claims Becky's Diner has developed quite the reputation as it has been visited by many prominent individuals, including First Lady Jill Biden and Taylor Swift.
Article continues below advertisement
Article continues below advertisement
Although finding a blue lobster doesn't exactly mean you've hit the jackpot, discovering one is certainly enough to catch the media's attention. And depending on where you decide to donate the creature (if that's what you wish to do), you may be rewarded by an aquarium for bringing such a unique animal to the tank.
The blue lobster might be considered scarce, but it isn't the rarest lobster to exist.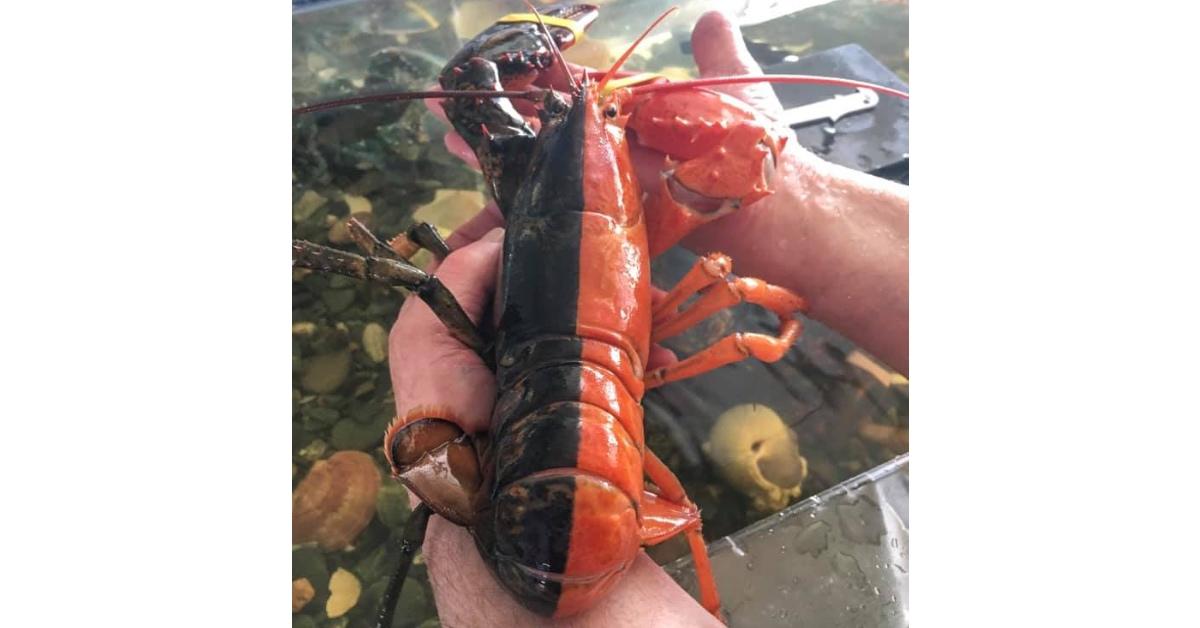 Sure blue lobsters sound pretty amazing and would be quite exciting to see in person, but there are actually other crustaceans of this type that are even rarer. The New England Aquarium says orange lobsters also exist, though they only occur "in about one in 20 million." Yellow and calico lobsters are even more unique, occurring in 1-in-30 million lobsters.
Article continues below advertisement
But it's the half black and half orange lobster that truly stands out among the rest. This Halloween-themed lobster occurs 1-in-50 million, and is quite the spectacle. In September 2019, a fisherman in Maine came across the black and orange lobster while fishing around the Stonigham area, as reported by CNN.
After catching the super rare two-toned lobster that gets its color from "genetic mutation," the fisherman donated it to the Maine Center for Coastal Fisheries.