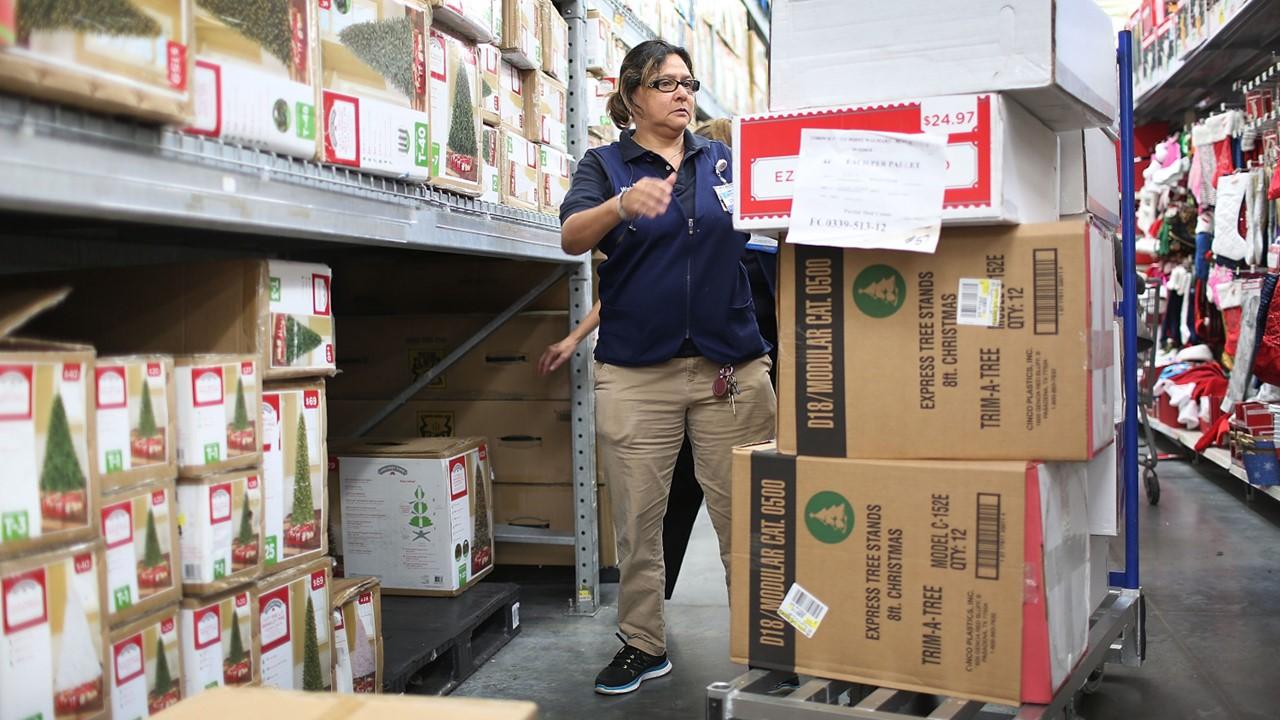 Looking for a Christmas Tree? Check Out These Black Friday Deals
A fresh-cut real Christmas tree for the holidays is lovely, but it can also come with headaches. If the trunk isn't big enough, it could fall over. You'll be cleaning up pine needles for weeks after you take the tree down. Also, a real tree can be a fire hazard if you aren't diligent with watering it daily.
Article continues below advertisement
So, if you've decided to skip the hassle of having a real tree and want to get a fake fir, now is a good time to buy one. Many retailers are offering Black Friday deals on artificial Christmas trees. Whether you're looking for a tree that's plain, pre-lit, flocked, full, thin, short, tall, or tabletop size, retailers like Walmart, Michaels, Wayfair, Target, and Amazon have many options for you to choose from. With many of these deals, you don't have to wait until Black Friday to score big on holiday trees to decorate your home.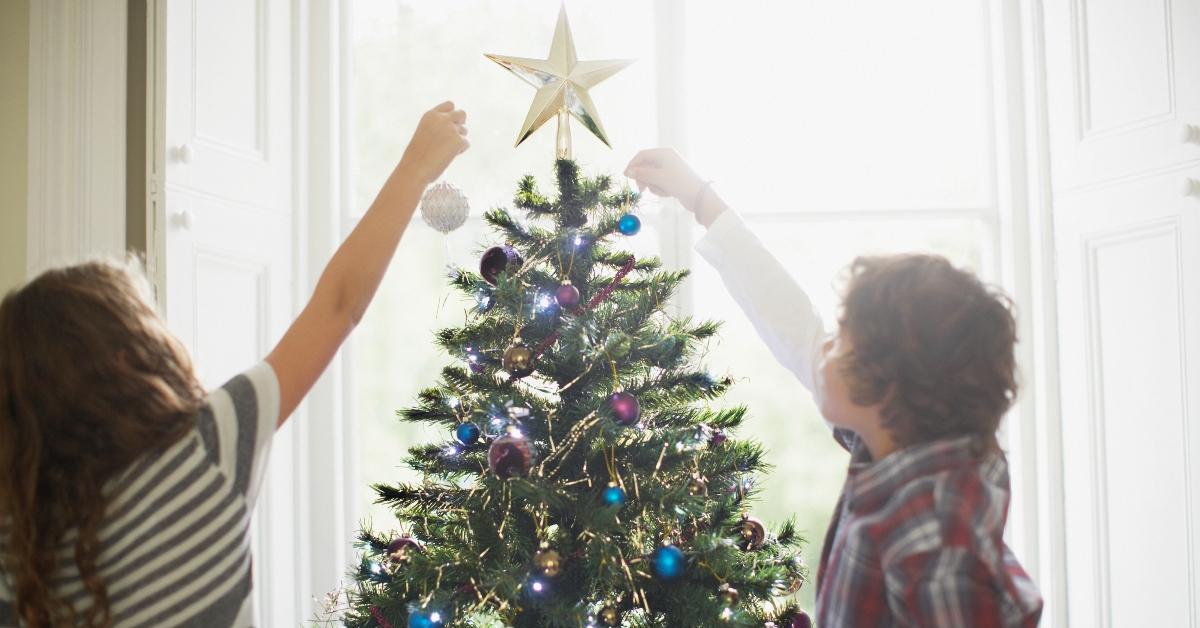 Article continues below advertisement
Black Friday Christmas tree deals are going on now.
Here are some of the early Black Friday sales on Christmas trees being offered right now:
Amazon
Online retail giant Amazon is discounting trees from Puleo International and The National Tree Company by anywhere from 48 percent to 54 percent off.
Article continues below advertisement
Walmart
At Walmart, you can save up to 71 percent on select artificial, pre-lit, non-lit, and pencil Christmas trees in various sizes. You can save up to $250 on a selection of pre-lit trees. Pre-lit trees come with either color or white lights. Save yourself the hassle of untangling strands of Christmas lights every year.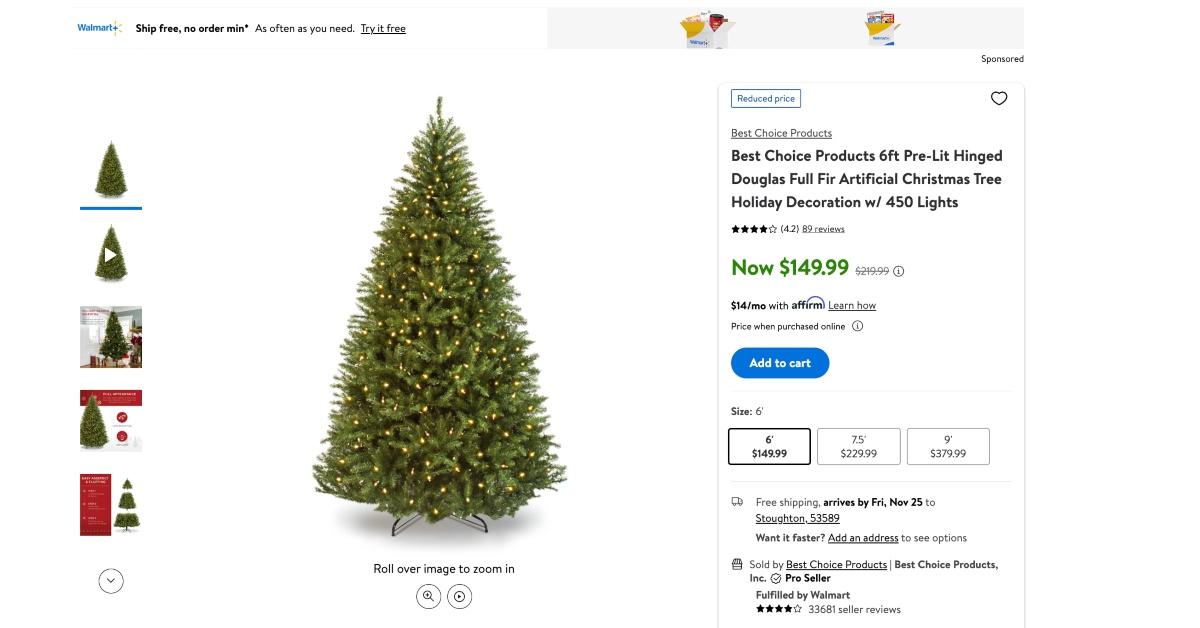 Article continues below advertisement
For example, Walmart has a Best Choice, six-foot pre-lit hinged Douglas full fir with 450 lights on sale for $149.99 (regularly $219.99). The retailer is also offering up to $100 off trees from Costway.
Wayfair
You can save up to 40 percent off artificial Christmas trees at Wayfair. The online retailer has a number of trees priced under $100, including a six-foot pre-lit faux Spruce tree for $73.99
Article continues below advertisement
Michaels
Craft store Michaels is offering up to 60 percent off all artificial trees. If you're looking for a pre-lit, flocked, pencil tree, you'll find a six-foot tree from Puleo International online for just $92.99, down $123 from its original price of $215.99. Michaels also has a seven-foot pre-lit Prescott pine by Ashland for just $129.99, down $230 from its original price of $359.99.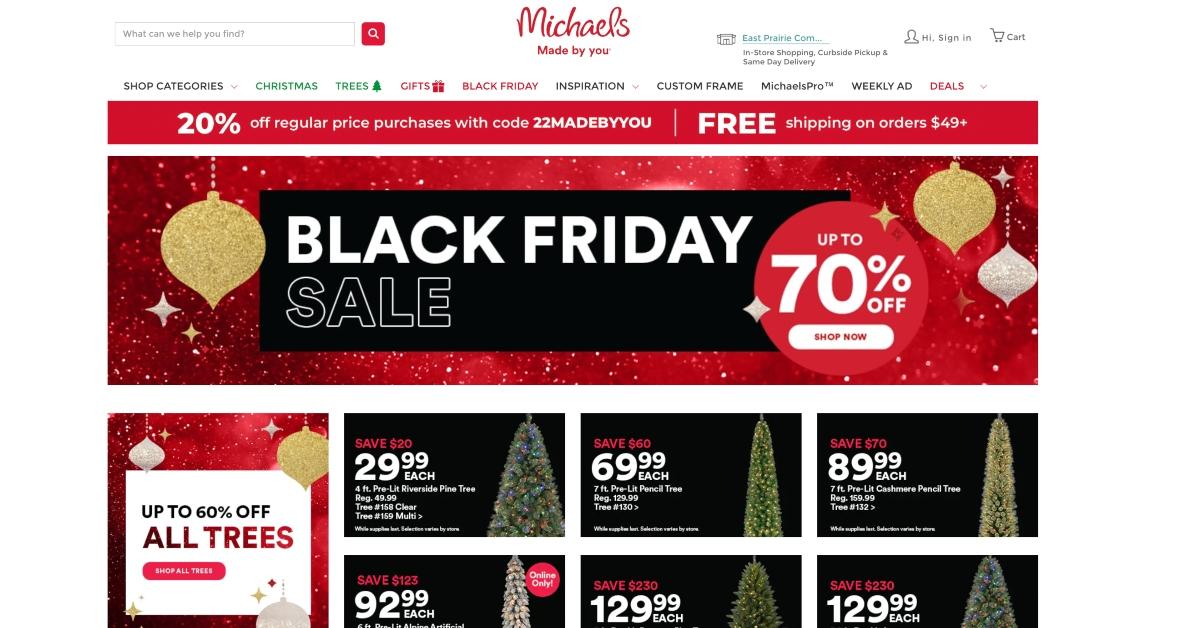 Article continues below advertisement
Target
Target is offering up to 55 percent off its select Christmas trees. You can find a six-foot pre-lit Wondershop Alberta Spruce artificial Christmas tree with clear lights for just $30 (regularly $60).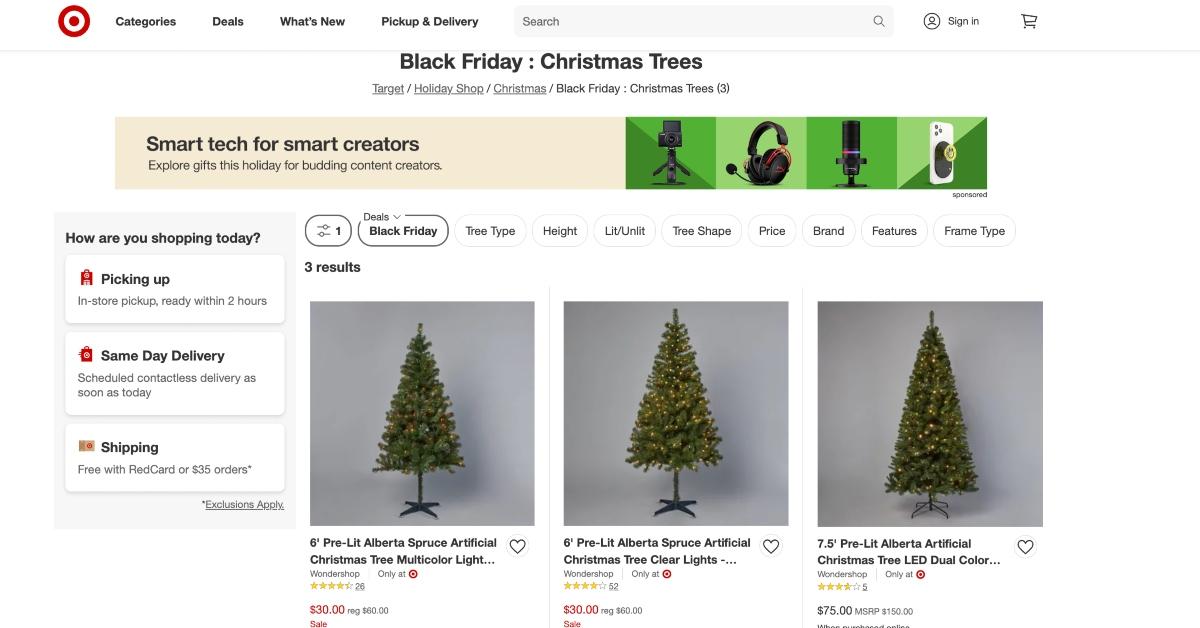 When is the best time to buy a Christmas tree?
The best time to buy an artificial Christmas tree is typically after the holidays are over and the stores are clearing out their remaining holiday decorations. However, if you can't wait until then and you need a tree for the upcoming holidays, you can save some money buying your tree during the Black Friday sales this week.