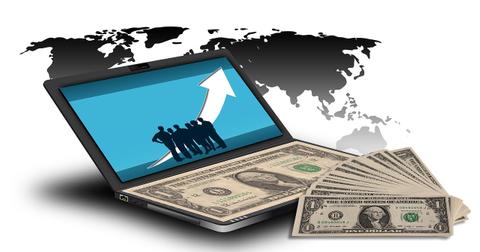 How Tesla's Q2 Earnings Could Impact NIO Stock
By Anuradha Garg

Updated
Tesla will likely release its second-quarter results today after the market close. The company's results could offer insights into other EV-makers' outlook. Let's see how Tesla's earnings and comments might help NIO investors.
Tesla's Q2 results
Tesla (NASDAQ:TSLA) will likely report its second-quarter results after the market closes today. The company's results are very important for several reasons. If the company is able to turn profitability this quarter as well, it will be a fourth consecutive quarter of profitability. Despite overtaking Toyota Motors (NYSE:TM) as the most valuable automaker in the world, Tesla still isn't part of the S&P 500 (NYSEARCA:SPY). The company's profitability in the second quarter could catapult it into the S&P 500. The stock is already rising due to expectations of possible inclusion in the S&P 500.
EV-makers rising in tandem in 2020
Tesla's results are important for other EV-makers as well. Most of the EV-makers have been rising in tandem in 2020. Investors want investments that offer the promise of a cleaner and sustainable future. EVs will likely replace internal combustion engines in the long term. Due to these expectations, most of the EV stocks have seen a huge run this year. Tesla's 275% run-up this year has helped other EV stocks. Workhorse (NASDAQ:WKHS) stock and Nikola (NASDAQ:NKLA) stock have also seen triple-digit returns this year.
NIO stock and Tesla's surge
Tesla's outlook and impact on NIO
While Tesla and NIO are competitors in China, a surge in Tesla's sales and a positive outlook for the Chinese EV market could mean an overall positive macro environment. During the management call, the company will likely provide its outlook on the Chinese EV market, which could also provide insight into NIO's outlook.
Apart from a read-through on China, Tesla's results and stock price reaction could also rub off on NIO stock. As a result, investors should keep an eye on Tesla's results.