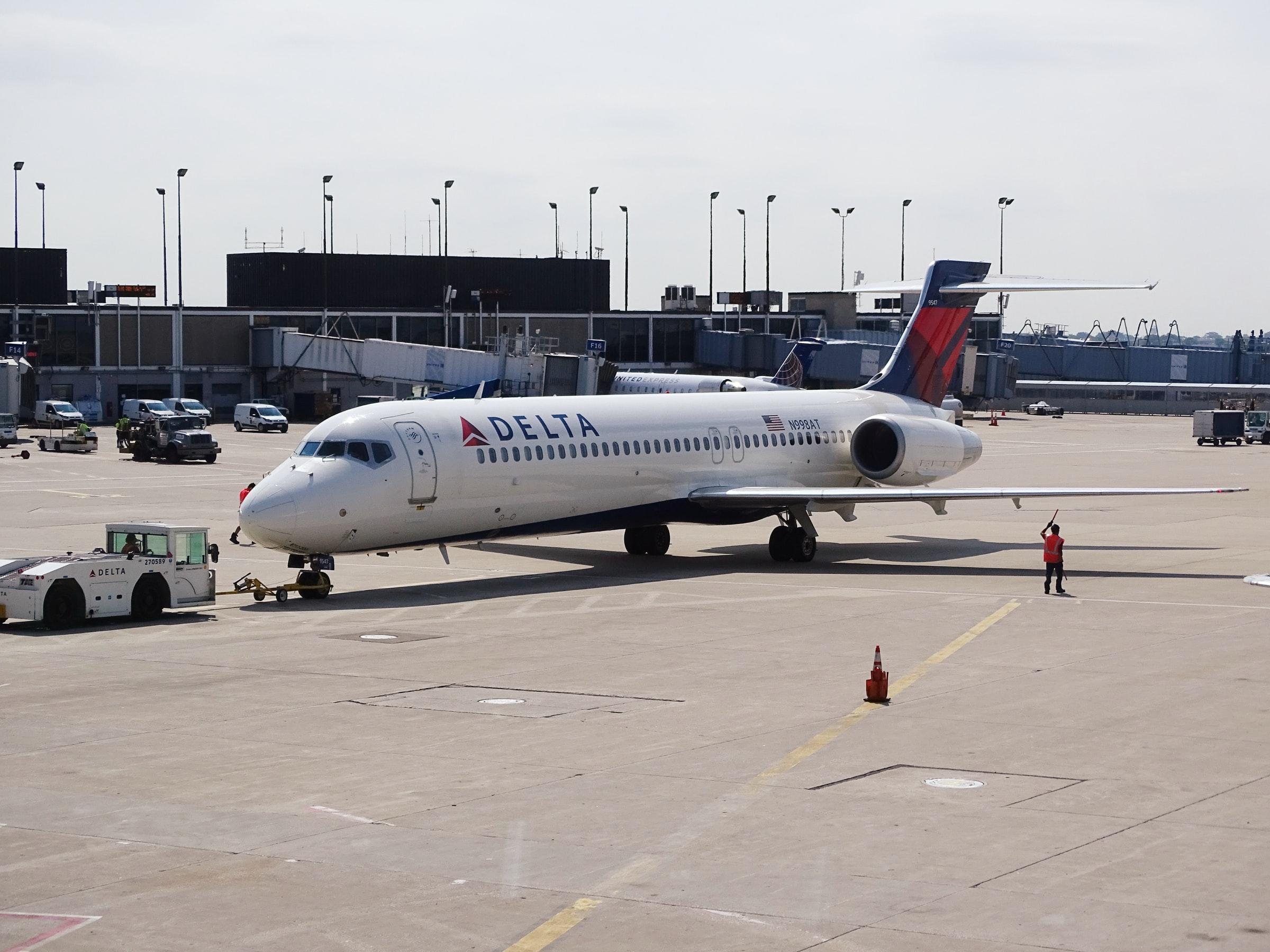 Delta Air Lines Reports Wider-than-Expected Losses in Q2
By Sushree Mohanty

Jul. 24 2020, Updated 11:32 a.m. ET
Delta Air Lines' (NYSE:DAL) second-quarter losses were evident. Airlines expected the impact of COVID-19 to be higher. The company reported an adjusted pre-tax loss of $3.9 billion. The revenue also declined to $1.46 billion—down 88.2% YoY (year-over-year). Delta Air Lines' revenue was slightly higher than analysts' estimate of $1.42 billion. The stock declined by 2.6% on Tuesday. Let's take a look at the overall results and the company's strategies for 2020.
Article continues below advertisement
Delta Air Lines' quarterly results were low
Delta Air Lines' adjusted revenue, excluding refinery sales, came in at $1.2 billion. The airline saw a capacity reduction of 85%. The company also reported a loss of $4.4 per share, which was higher than analysts' estimate of $4.0 per share. However, the airline saw a decline in its operating expenses. The adjusted operating expenses decreased by $5.5 billion in the second quarter. Delta's adjusted operating expenses were lower due to reduced fuel expenses, maintenance expenses, and other revenue-related expenses.
The good news is that Delta Air Lines' average daily cash burn has come down by more than 70% since late March to $27 million in June. The average daily cash burn was around $43 million in the second quarter.
Article continues below advertisement
Delta ended the quarter with $15.7 billion in liquidity and an adjusted net debt of $13.9 billion. Management said, "By raising cash early and aggressively managing costs, we are prepared to navigate what will be a volatile revenue period while making decisions that position Delta well for the eventual recovery."
Delta CEO Ed Bastian doesn't expect the airline sector to recover for two years. The company plans to operate as a smaller and more efficient airline.
How do analysts view Delta Air Lines?
After the results, J.P. Morgan raised its target price for the stock to $45 from $41. Meanwhile, Berenberg cut the target price to $32 from $35. Cowen and Company also cut the target price to $32 from $33. The number of analysts that cover Delta Air Lines stock is still 18 after the earnings. The recommendations for the stock remains the same as well. Eight analysts recommend a "buy," three recommend a "strong-buy," and seven recommend a "hold."
Article continues below advertisement
Analysts reduced the consensus target price on the stock to $35.6 from $36.2 before the earnings. The target price represents a 37% upside potential for the stock from its closing price on July 14. Delta Air Lines stock closed 2.6% lower at $26.11 on July 14.
American Airlines (NASDAQ:AAL) and United Airlines (NYSE:UAL) declined by 0.52% and 0.06% on Tuesday. Meanwhile, Southwest Airlines (NYSE:LUV) and Alaska Air (NYSE:ALK) rose by 1.8% and 1.7% yesterday, respectively. In pre-market trading at 8:19 AM ET today, Delta has risen 5.9%, while American, United, Southwest, and Alaska have risen 8.2%, 8.3%, 6.2%, and 5.1%, respectively.
Article continues below advertisement
What to expect in Q3
In the earnings call, Bastian said that he doesn't think that the volume of business in the airline industry will return to the 2019 levels. For the third quarter, management expects the capacity to be about 20%–25% of the 2019 levels. However, the capacity will be 10% higher than in the second quarter. The revenue in the third quarter of 2020 will likely be around 20%–25% of the revenue during the same period last year. Delta reported revenue of $12.5 billion in the third quarter of 2019. Analysts expect Delta's third-quarter revenue to be around $3.2 billion—down 73.9% YoY. The losses could be around $2.7 per share.
American Airlines and United Airlines will likely report their second-quarter earnings next week. Analysts expect American Airlines' revenue to fall by 87.9% YoY to $1.4 billion. Meanwhile, United Airlines' revenue could be around $1.2 billion—an 88.7% decline YoY.
Stay with us to know more about the airline sector.