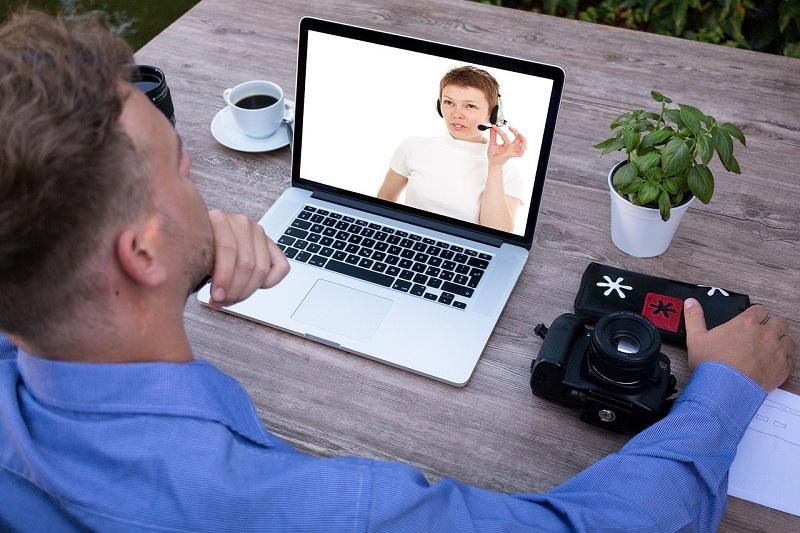 How Does Google Meet Make Money?
Alphabet's (NASDAQ:GOOGL) Google continues to enhance its Google Meet video chat software. Meet is a video chat and video conferencing tool designed specifically for business users. According to Reuters, Meet is adding new features, including a Gmail link and a Zoom-like layout.
The demand for video chat tools has increased during the COVID-19 pandemic. To curb the spread of the deadly disease, companies have asked their staff to work from home. People have turned to video chat tools like Google Meet and Zoom (NASDAQ:ZM) to collaborate on projects remotely. Other business video chat and conferencing tools include Cisco's Webex and Microsoft's (NASDAQ:MSFT) Teams.
Article continues below advertisement
Article continues below advertisement
Google Meet is a component of G-Suite
Previously, Google Meet was called "Hangout Meet." The rebranding happened just a few weeks ago.
Meet is a component of Google's G-Suite—a collection of cloud-based productivity apps. G-Suite is aimed at business customers and is available on subscription. G-Suite plans start at $6 a month per user and go all the way to $25 a month per user. The cost of the plan determines how many people can participate in a Meet video conference. In comparison, Zoom plans start at $15 a month.
Article continues below advertisement
G-Suite and its Meet component are part of Google's cloud products. Last year, Google tapped a Microsoft veteran to run its G-Suite business. Currently, Amazon (NASDAQ:AMZN) and Microsoft dominate the global cloud computing market. Google aims to become the world's top cloud company in the next five years.
Google generated $8.9 billion in cloud sales in 2019, which increased from $5.8 billion in 2018.
COVID-19 creates a boom for Zoom
Zoom has benefited from pandemic-driven demand for video chat and conferencing software. So far, the stock has soared 120% year-to-date. In contrast, the stock of Google parent Alphabet has fallen for the year despite the strong demand for Google Meet software. Alphabet stock has come under pressure. COVID-19 has been negative for Alphabet's core advertising industry.