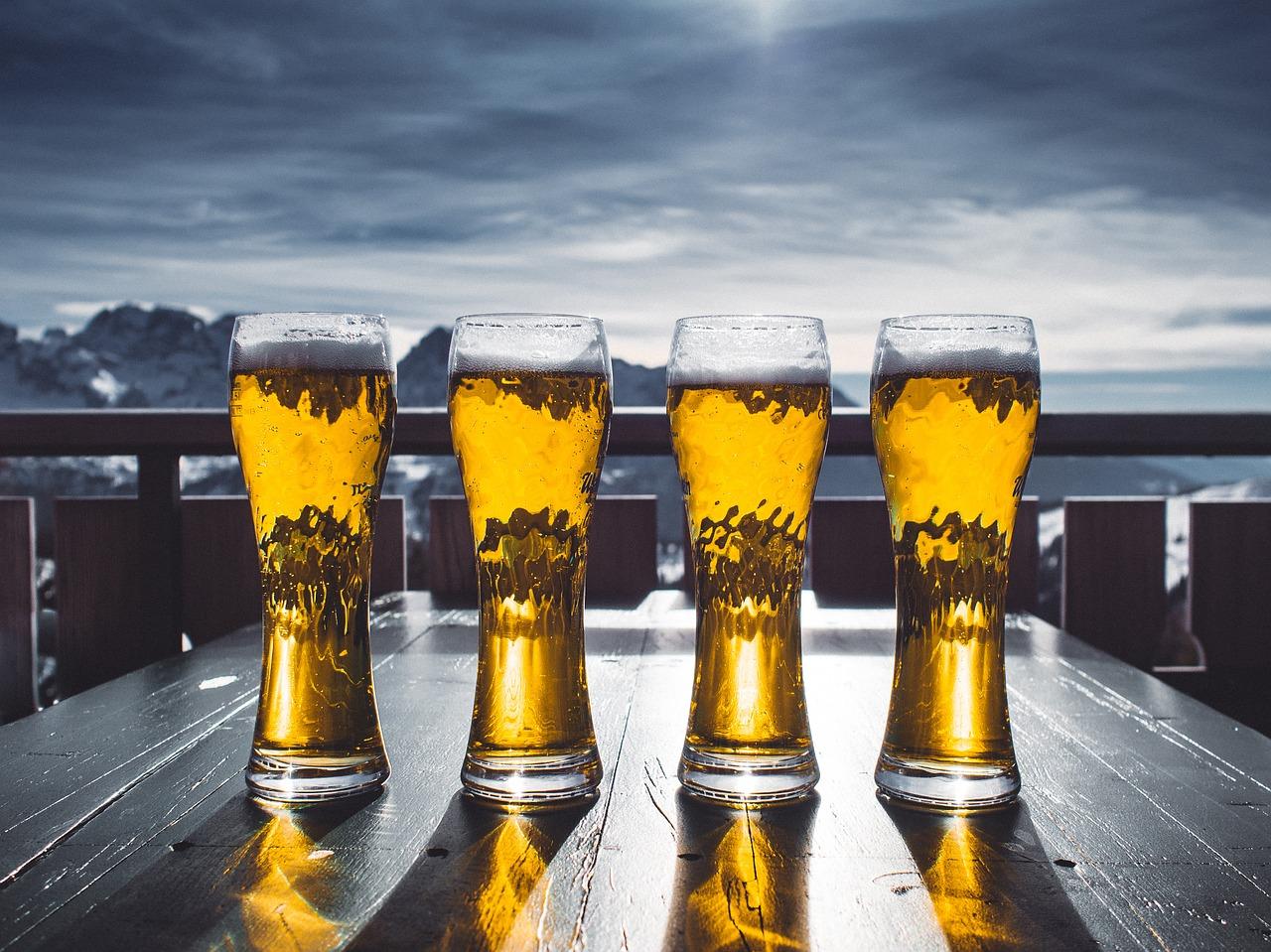 Constellation Brands Ends Fiscal 2020 with Strong Q4 Earnings
Constellation Brands (NYSE:STZ) ended fiscal 2020 on a strong note with better-than-expected fourth-quarter results. The company is known for its popular beer brands like Corona and Modelo. Constellation Brands reported sales of $1.90 billion, which beat analysts' expectation of $1.84 billion. The fourth-quarter sales rose by 5.9% YoY (year-over-year).
The company's fourth-quarter adjusted EPS grew 12% YoY to $2.06. Constellation Brands' earnings beat analysts' EPS estimate of $1.65. After trading higher, the stock has fallen by 4% as of 10:35 AM ET today. So far, Constellation Brands, Anheuser-Busch InBev (NYSE:BUD), and Molson Coors (NYSE:TAP) stocks have fallen by 31%, 46.4%, and 25.8% year-to-date as of April 2.
Article continues below advertisement
Article continues below advertisement
Constellation Brands' Q4 earnings
Higher sales and lower interest expenses drove Constellation Brands' fourth-quarter earnings. Overall, the company's significant investment in Canopy Growth (NYSE:CGC) continued to be a drag on its performance. Notably, Constellation Brands recorded an adjusted loss of $41.5 million in the fourth quarter related to its Canopy Growth investment. Excluding the loss related to Canopy Growth, the company's fourth-quarter adjusted EPS was $2.18.
For fiscal 2020, the company recorded an adjusted loss of $221.7 million related to Canopy Growth. However, the bad news doesn't end here. The company disclosed that Canopy Growth expects to record a pre-tax loss in the range of 700–800 Canadian dollars in its results for the fourth quarter of fiscal 2020. The loss resulted from the closure of Canopy Growth's Canadian greenhouse facilities and other changes. Meanwhile, Constellation Brands' share of these losses will be 245–280 Canadian dollars. The company will record the losses in the first quarter of fiscal 2021.
Article continues below advertisement
The Beer segment's sales grew by 8.9% to $1.19 billion in the fourth quarter. Strength in the Modelo and Corona brands continued to drive the top line. The segment's fourth-quarter operating margin contracted by 120 basis points to 39.3%, which reflected the impact of higher marketing and other expenses.
The Wine and Spirits segment's sales grew 1.2% to $715.4 million in the quarter. The segment benefited from strong growth in Kim Crawford, Meiomi, and The Prisoner brand lines. A focus on premium brands, lower marketing expenses, and lower selling, general and administrative expenses helped expand the segment's operating margin by 120 basis points to 28.9%.
Uncertainty among COVID-19 pandemic
Social distancing and lockdowns in major markets led to fewer sales for Constellation Brands in restaurants and bars. Meanwhile, the company witnessed higher retail sales at off-premise channels like convenience stores and grocery stores.
Constellation Brands CFO Garth Hankinson said that the company has enough liquidity and financial flexibility amid the current uncertainty. Constellation Brands didn't issue any earnings outlook for fiscal 2021 due to uncertainty related to the impact of the COVID-19 pandemic. However, the company revealed its pre-coronavirus business forecast.
Before the pandemic, the company expected net sales growth of 7%–8% for the Beer segment in fiscal 2021. Constellation Brands also predicted a decline of 30%–35% in the net sales of the Wine and Spirits segment. Notably, the decline reflects the impact of the divestiture of lower-margin wine and spirits lines. Constellation Brands is selling certain low-margin wine and spirits brands to E. & J. Gallo Winery. Likewise, the company sold craft beer maker Ballast Point to Kings & Convicts Brewing Co.
Constellation Brands, through its premiumization strategy, is focusing on high-end beer and wine and spirits brands to improve its profitability. However, challenges amid the pandemic and headwinds related to Canopy Growth will likely put pressure on the company's performance in fiscal 2021.