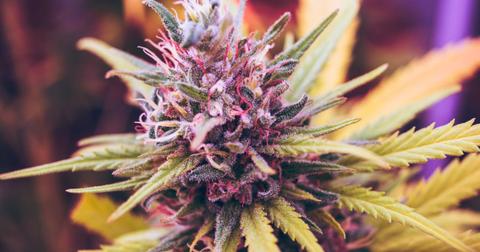 South Dakota Plans for Marijuana Legalization amid COVID-19
By Sushree Mohanty

Updated
Marijuana is illegal in South Dakota. However, the state decided to make both recreational and medical marijuana legal this year. South Dakota started its marijuana campaigns to put legalization proposals on the November 2020 ballot. Campaigns have to collect signatures to qualify for the ballot.
However, the coronavirus pandemic will probably make it difficult. Now, South Dakota will plan on how to make sure marijuana legalization initiatives pass through in case the pandemic gets worse or isn't resolved by November.
South Dakota's attempt to legalize marijuana
Marijuana legalization attempts in the US have gone sour while everyone fights the coronavirus pandemic. Currently, public health and containing the spread of the virus are vital. The US, like many other countries, initiated lockdown and self-quarantine measures. All large gatherings and public events are canceled. The new guidelines hinder legalization attempts. Many state campaigns need to gather signatures to qualify for the 2020 ballot.
However, South Dakota is safe when it comes to qualifying. Both of the state's initiatives for medical and recreational marijuana legalization gathered enough signatures and qualified for the ballot. South Dakota managed to get the signatures much sooner than the deadline. Notably, residents showed strong support for marijuana legalization this year.
Supporters think that legal marijuana will be taxed and regulated. They think that legalizing cannabis would add to the state's tax revenues. Supporters also favored the idea of obtaining medical cannabis from a licensed dispensary.
South Dakota might face an issue if the virus outbreak doesn't improve by November. Individuals would have a hard time voting for the initiatives. As a result, the state decided to use its absentee voting process strategy to solve the problem.
Strategizing for cannabis legalization