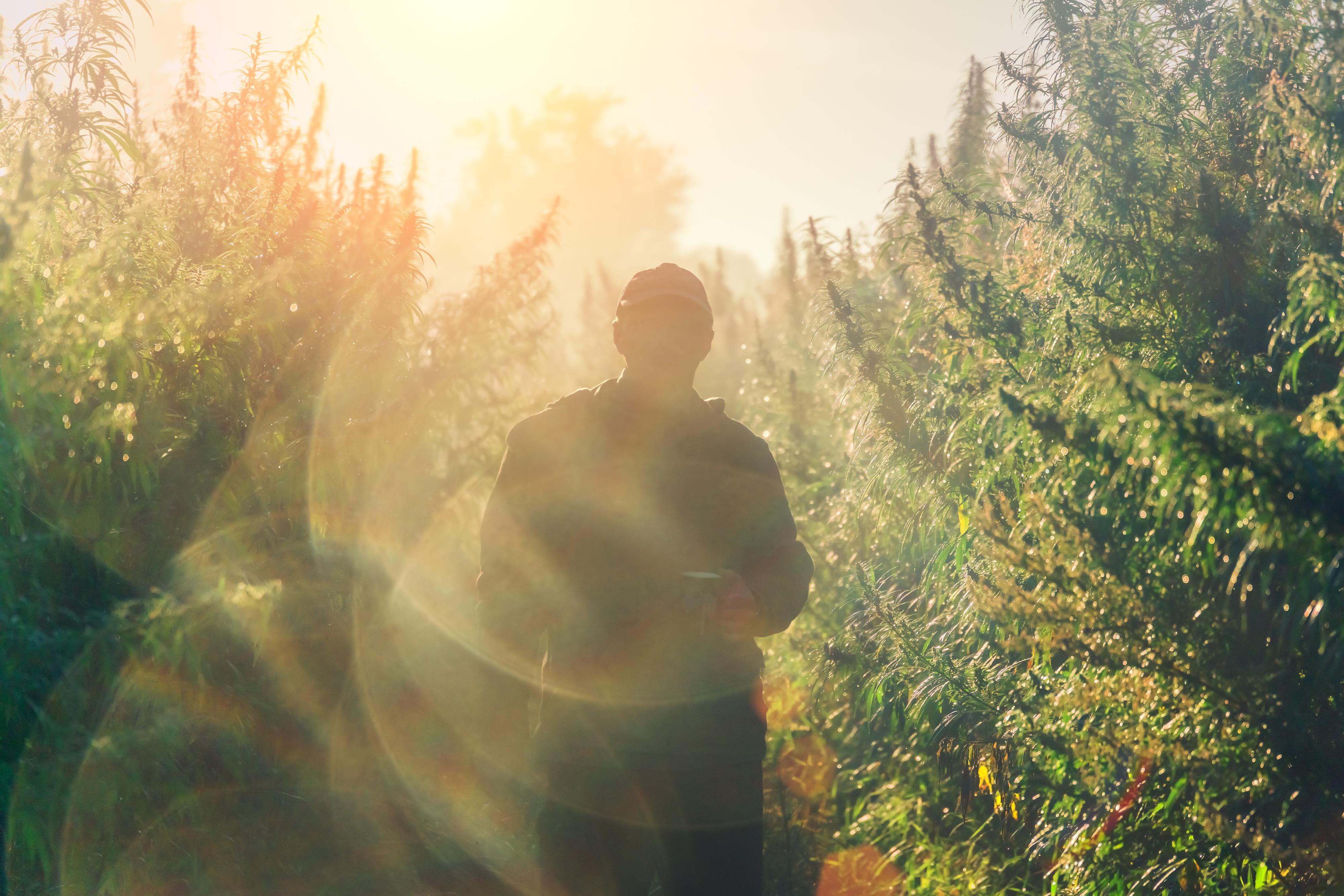 Top Developments in the Cannabis Industry's Early Years
Originally published on December 18, 2018, this post was substantively updated on January 2, 2020.
In the second half of 2019, the cannabis industry remained busy. As the cannabis sector experienced a boom, there was a lot of excitement among investors.
Companies were working on the supply chain to get cannabis products to customers. Most of this work took place primarily through online channels, as retail outlets in provinces across Canada took time to open.
Article continues below advertisement
Cannabis industry progress in Canada
In Ontario, a key change announced last year was that the new Conservative Ontario government scrapped Liberal plans to have government-operated stores. Instead, it's letting private retailers operate retail stores.
However, this move was a major miss. And the retail rollout in the province was very slow in 2019. Most cannabis companies blamed this slow rollout as the key reason for missing earnings targets.
Developments in the US cannabis sector
Meanwhile, in the US, the major update on the regulatory front was the inclusion of hemp farming in the latest version of the US Farm Bill. This move boosted the potential market opportunities for cannabis companies including Canopy Growth (WEED), Tilray (TLRY), and HEXO (HEXO). To learn more, check out Canadian Cannabis Companies Set Sights on US Hemp Market.
Article continues below advertisement
Top ten cannabis industry developments of 2019
Let's now move on to the top ten developments that investors were watching for in 2019. Towards the end of 2018, based on the trends we were watching then, we released our list of the top ten developments that we were watching in 2019. Now that 2019 has ended, let's revisit our list and see how things turned out for the cannabis industry over the year.
1. Earnings
The cannabis industry experienced a turbulent 2018. One of the top developments we were interested in was how cannabis companies' earnings would look. In their quarterly earnings results, we were interested in seeing how companies would perform year-over-year with regard to their revenue growth and profitability. We stated that "a healthy market should translate into a healthy bottom line. However, we may also see companies continuing to invest in the future business, which may negatively impact the bottom line."
And, for the most part in 2019, the market was anything but healthy. Most cannabis companies missed analysts' estimates and continued to report steep losses. Canopy Growth (CGC)(TSE:WEED.TO), which many investors regarded as the sector leader, reported disappointing earnings in 2019.
The reason for missing earnings for most cannabis companies was weakness in demand and capital expenditures, which took a toll on the bottom line. At some point, I started wondering whether those future investments would end up in smoke.
Article continues below advertisement
The market sure was unhappy last year. And the turbulence for cannabis stocks continued for most of 2019. Major cannabis stocks continued to trend lower, and they've delivered steep losses to investors. Canopy Growth (CGC) and Cronos (CRON) have even seen class-action lawsuits over investors losing their capital on these cannabis stocks.
2. Value-added innovation
The second development we were watching in 2019 was value-adding innovations to the cannabis plant itself.
Last year, I stated that the cannabis industry would likely continue to move beyond early-stage products—such as dried cannabis flower—to more value-adding products with a variety of uses and formats. Plus, there were signs that companies like Canopy Growth, Cronos Group, and Aphria (APHA) were developing differentiated products. These new lines including extracts, gels, oils, and other formats to carve out their niche in the highly competitive cannabis industry.
Article continues below advertisement
Throughout 2019, this trend shaped up to be what we now call "Cannabis 2.0." The Cannabis 2.0 phase mainly consisted of value-added products from the cannabis plant—such as infused beverages, chocolates, vaporizers, and extracts. While Canada legalized edibles in October 2019, we'll see much of the action in 2020 as companies begin to roll out these products to consumers.
3. Consolidation and synergies
The next development that we were closely watching in 2019 was consolidation and synergies. We were interested in seeing how the cannabis market would continue to consolidate with more acquisitions. Also on our radar was the evolution of partnerships and ventures between cannabis companies, whose goal is taking advantage of synergies.
In the early half of 2019, the cannabis industry remained rife with acquisitions and mergers. Canopy Growth was aggressive in spending capital to acquire a host of companies. However, as the year progressed, the merger and acquisition activity slowed down industry-wide. And Canopy Growth's CEO was also ousted—perhaps for "squandering" cash.
Article continues below advertisement
4. Moving up the value chain
The next development on our list was smaller companies moving up the value chain and becoming attractive targets. In our 2018 article, we stated that "as established cannabis companies seek products with a potential for higher margins, they will likely look to value-added innovation. This trend may also lead to the emergence of smaller companies providing unique products and solutions moving up the value chain. Companies with a wide portfolio of intellectual property will likely become an attractive target for bigger companies."
And in 2019, Harvest Health acquired Verano Holdings for $850 million in an all-stock transaction. This move was the largest deal in the cannabis industry in 2019. Similarly, Cresco Labs acquired Origin House for $825 million, which was considered one of the largest transactions in the industry. Origin House's presence in different US markets also made it attractive to Cresco Labs. Similarly, Newstrike Brands also moved up the value chain with HEXO (HEXO) acquiring the company.
Article continues below advertisement
5. Cannabis industry validation
Back in 2018, we thought 2019 would likely be the busiest year for the cannabis sector. And we also thought it would be the first year when the cannabis sector realized its first potential after legalization in Canada. The question that most investors asked at the beginning of the year was, "Will the cannabis industry validate the premise behind its existence, such as huge market demand, reduced crime, and access to better quality of products for adult use?"
We also wanted to look at companies like Canopy Growth, Tilray (TLRY), and Cronos Group (CRON). In particular, we wanted insights into how the legalized market cannibalized the market share from the illicit market.
Fast-forward the end of 2019, and the cannabis industry failed to validate itself. Moreover, the legal cannabis market struggled to take market share away from the illicit market. The legal market cannabis proved too expensive to compete with the illegal market. According to Statistics Canada, non-medical cannabis from unlicensed sources remained well below the cannabis from licensed sources.
Article continues below advertisement
6. Serious investors
In 2018, we stated that "positive developments in earnings should attract serious investors to the industry. While there continues to be apprehension over investments in the cannabis sector, especially from the US side, late-stage investors with big wallets waiting for validation may pour their money into the cannabis industry."
But in 2019, the opposite happened because the cannabis companies reported dismal earnings industry-wide. Investors panicked, and money started leaving the cannabis industry. This trend reflects in the price momentum across the cannabis sector. The ETFMG Alternative Harvest ETF (MJ) lost nearly 40% through 2019, which looks unimpressive. Consider that the S&P 500 climbed almost 26% over the same period.
7. Developments in the US
The next development that we were closely watching in the cannabis industry in 2019 was progress in the US. Since hemp became legal, we were interested in seeing how the cannabis sector would shape up through the window of hemp products.
We didn't expect recreational cannabis to become legal in the US in 2019, and that prediction was accurate. But with the 2020 presidential election around the corner, marijuana legalization did become a key agenda for several Democratic candidates. Andrew Yang, for example, was the most upfront and vocal about legalizing marijuana in the US at the federal level.
On the other hand, Republican incumbent Donald Trump has seldom expressed views on cannabis legalization. It remains uncertain whether he'll use cannabis legalization as part of his campaign.
Article continues below advertisement
8. Political messaging around the cannabis industry
Without the political will, no regulations around the cannabis sector can become a reality. Since Canadian Prime Minister Justin Trudeau included cannabis legalization as one of his campaign promises, we wanted to see how the political landscape around the world would shape up. We also wanted to see how leaders around the world adapt to the acceptance of mainstream cannabis.
At the end of 2018, we were particularly interested in developments in New Zealand. After all, the country is on track to have a referendum legalizing cannabis for recreational use by the 2020 general election. And early in December 2019, the government released information about how the referendum would look when the public goes to vote in 2020. In a simple yes-or-no vote, the citizens of New Zealand will decide the fate of the country's cannabis industry next year. As for what legalization could look like, check out the draft of the Cannabis Legalization and Control Bill.
9. Global cannabis industry developments
A natural extension to the New Zeland development we discussed above was how the cannabis market would continue to shape up globally. Medical cannabis remains an interest for several developed and emerging countries. So we were interested in seeing more concrete reforms that would pave the way for cannabis players such as Canopy Growth, Tilray (TLRY), and Aphria (APHA).
In 2019, several countries moved closer to legalizing marijuana. In fact, Mexico came close to legalization. But it experienced delays, and it will likely see some movements in the new year. Germany is also weighing the possibility of legalization.
10. Negative events
Last year, Aphria attracted a lot of negative press when a short seller said the company had no value. But for the most part, Aphria has remained solid. It delivered a profit in its first quarter, unlike many other cannabis stocks.
Besides, we were also watching for negative news that could dampen cannabis investors' sentiment. Unfortunately, this news came in the form of companies missing their earnings, as we've seen. We concluded our overview last year by stating that the sector will likely remain a high-risk investment as it navigates through these early years. And this opinion holds even now, a year after we published our initial report.