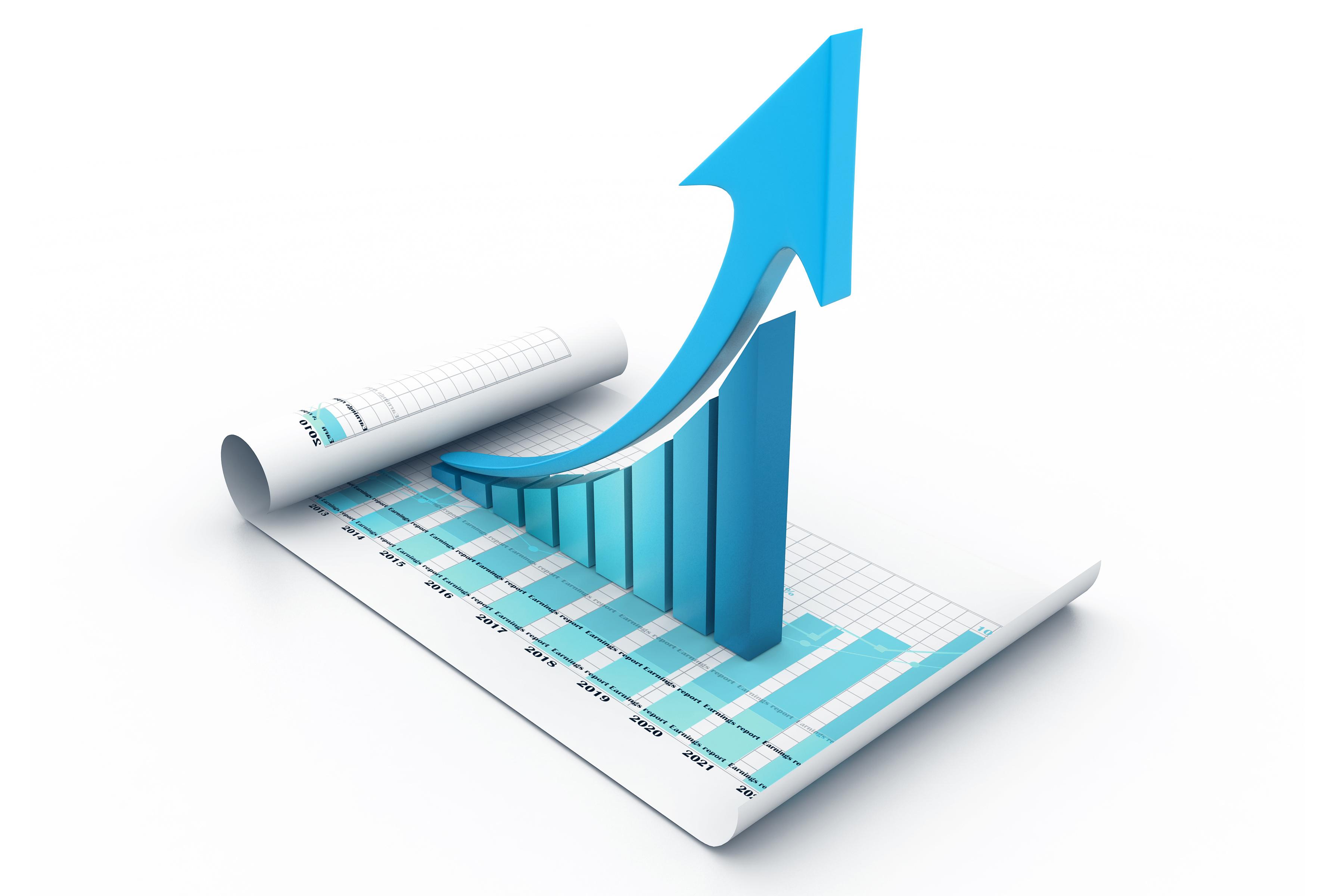 Can Nvidia Stock Sustain Its Growth Momentum in 2020?
By Sophia Nicholson

Sep. 4 2020, Updated 6:53 a.m. ET
Nvidia (NVDA) stock generated stellar returns in 2019. The stock rose more than 76.6% last year. Nvidia stock even touched a new high of $241.81 on December 23. The stock also gained 1.28% on December 31 and closed at $235.30. Nvidia stock is trading at 2.7% below its 52-week high of $241.81. The stock is trading 84.3% higher than its 52-week low of $127.69. At Tuesday's closing price, Nvidia's market capitalization was $144 billion.
Article continues below advertisement
Nvidia stock outperformed in 2019
Nvidia stock has also outperformed most of its semiconductor peers in 2019 except Advanced Micro Devices (AMD). AMD stock has gained an enormous return of 148.4% in 2019. In comparison, the S&P 500 and the VanEck Vectors Semiconductor ETF (SMH) have risen about 28.9% and 62.0%. Other chipmakers including Marvell, Qualcomm, Micron, Intel, and Broadcom have gained 64.6%, 58.3%, 69.5%, 30%, 25.4%, respectively.
Nvidia stock has been on a growth trajectory since the beginning of October. The company also posted upbeat results for the third quarter of fiscal 2020 on November 14. Although the company had weak expectations for the fourth quarter, the stock is still on a roll. Lately, several analysts and investors have also turned bullish on the stock.
So, what are the trends signaling? Why are analysts bullish on the stock? Will the bull run continue in 2020? We'll discuss the factors that impact Nvidia's stock price.
Article continues below advertisement
Analysts are upbeat on Nvidia stock
Analysts are getting bullish on the stock. They expect the company to grow more in 2020. Wall Street analysts are particularly optimistic about Nvidia's gaming and data center chip demand. As a result, they expect a huge rebound in 2020.
On December 27, Benchmark analyst Ruben Roy upgraded Nvidia stock. While he maintained the "buy" rating on the stock, he lifted the stock price to $275 from $240. On December 23, Wells Fargo raised its target price on the stock to $270 from $240 and maintained an "overweight" rating. Wells Fargo analyst Aaron Rakers even picked Nvidia as the top semiconductor stock for 2020.
In December, Piper Jaffray and Jefferies also lifted their respective target prices from $230 and $255 to $250. While Piper Jaffray reaffirmed its "overweight" rating, Jefferies maintained a "buy" rating on the stock. Besides Nvidia, Piper Jaffray analyst Harsh Kumar also raised its target price on AMD stock to $40 from $35. Piper Jaffray believes that AMD is well-positioned to benefit from Intel's chip supply issues.
Benchmark and Wells Fargo analysts expect Nvidia to gain from an acceleration in data center spending in 2020. As reported by Seeking Alpha, Rakers said, "We maintain a positive view on the strategic positioning/future leverage of NVIDIA's pending acquisition of Mellanox."
Article continues below advertisement
Roy said that he expects "a re-acceleration of data center spending, coupled with an improving demand environment for GPUs [graphics processing units] in gaming end markets." He has recovery expectations in fiscal 2021 and expects "strong revenue and earnings growth," according to a MarketWatch report. Roy projects earnings growth of 34% and revenue growth of 20% in fiscal 2021.
Focus on data center and gaming segments
Nvidia is focusing on the data center segment. The segment is growing fast and has a high margin division. Overall, the segment should boost the company's revenues. Although the revenues from the data center segment fell 8.3% YoY in the third quarter, they improved from the previous quarter. Nvidia expects the data center revenues to continue to improve in the January-ending fourth quarter.
The acquisition of Mellanox Technologies (MLNX) should help Nvidia's expansion plans in the data center market. Last month, the company received antitrust approval from the European Union and Mexico for the Mellanox deal. Nvidia expects the Mellanox deal to close in early 2020 after getting consent from China.
Article continues below advertisement
Analysts are also looking forward to Nvidia's expansion in new gaming technologies to enhance the PC gaming experience. During the third quarter, the company's gaming segment revenues fell 6% YoY. However, the rate of decline improved from the decline of 27% in the previous quarter. The company wants to boost its gaming business. Nvidia has started adopting new technologies, including Ray Tracing, 4K, and esports. Bank of America analyst Vivek Arya expects NVIDIA Turing, AMD Navi, and gaming consoles to drive the gaming business. The analyst expects PC gaming to grow at a double-digit rate in the long term.
Morgan Stanley also expects ray-tracing software to enhance the gaming experience. Morgan Stanley expects Nvidia to return to growth in 2020 due to its data center and gaming businesses.
Trade deal could benefit the stock
Progress in the US and China trade deal should help Nvidia and other chip stocks. Semiconductor stocks are sensitive to the trade war. The Huawei trade ban impacted revenues.
Last month, China and the US settled phase one of the trade deal, which eased prolonged trade war concerns. President Trump tweeted that the US would sign phase one of the trade deal with China in Washington on January 15.
According to the agreement, the US has suspended its plans to put additional tariffs on Chinese goods worth $156 billion. In return, China has agreed to buy other US products worth $200 billion over the next two years. China also decided to cut tariffs on over 850 imported products from January 1. The tariff cuts would impact products ranging from frozen pork to semiconductors. Cutting the tariffs would boost China's imports, as reported by CNBC.
The progress in the trade deal also raised hopes that the US might lift the Huawei trade ban soon. China will likely approve the Nvidia and Mellanox deal soon.
Article continues below advertisement
Outlook
During the third-quarter conference call, Nvidia's CEO said, "We extended our reach beyond the cloud, to the edge, where GPU-accelerated 5G, AI and IoT will revolutionize the world's largest industries." Nvidia stock will likely ride on its gaming and data center segments. The company is also poised to boost its AI business.
For the fourth quarter, Nvidia expects its revenues to grow 34% YoY and reach $2.95 billion (plus or minus 2%). Analysts forecasted the fourth-quarter revenues at $2.96 billion—up by 34.1% YoY.
The company also expects its adjusted gross margins to reach 64.5% (plus or minus 50 basis points) for the fourth quarter. Nvidia expects operating expenses of $805 million in the fourth quarter.
Nvidia stock's valuation
The stock appears overvalued compared to its peers considering the EV-to-revenue ratio. Nvidia has an EV-to-revenue ratio of 12.65x for fiscal 2020. In comparison, Intel, AMD, and Micron's EV-to-revenue ratios are 3.91x, 7.56x, and 2.83x, respectively.
However, Nvidia's valuation is justified. The company's sales are expected to grow. Wall Street analysts expect the sales to fall 8.1% YoY to $10.8 billion in fiscal 2020. Meanwhile, analysts expect the sales to improve by 19% YoY to $12.8 billion in fiscal 2021.
Analysts expect the adjusted EPS to fall by around 16.1% in fiscal 2020. Wall Street analysts expect the company's earnings to increase by 29.9% in fiscal 2021.
Article continues below advertisement
Analysts' recommendations
The bullish analysts have given a 12-month target price of $236.32 on Nvidia stock. The average target price is at a 0.43% discount to the current price at $235.30 on Tuesday. Meanwhile, among the 41 analysts covering the stock, 29 recommend a "buy," nine recommend a "hold," and three recommend a "sell."
Reading the technical levels
Nvidia's 14-day RSI (relative strength index) score is 65.86. The RSI level indicates that the stock is currently "neutral" but near "overbought" territory. Notably, an RSI reading above 70 indicates that a stock is "overbought."
On Tuesday, the stock closed near its Bollinger Band mid-range level of $225.42. The value shows that Nvidia stock isn't overbought or oversold.
Nvidia stock was 4.4%, 9.6%, and 20.9% above its 20, 50, and 100-day moving averages of $225.42, $214.64, $194.48, respectively. Since the price is above the moving average, the stock has an upward trend.
The technical indicators mentioned above suggest that the stock has experienced a bull run. However, we still think that Nvidia stock could rally more in 2020 due to upbeat chip demand.