Intel's CPU Shortage: Impact on Chip Giant, PC Makers
Intel's (INTC) CPU supply shortages have shaken its dominance of the data center processor market. The shortages have also been felt by PC makers.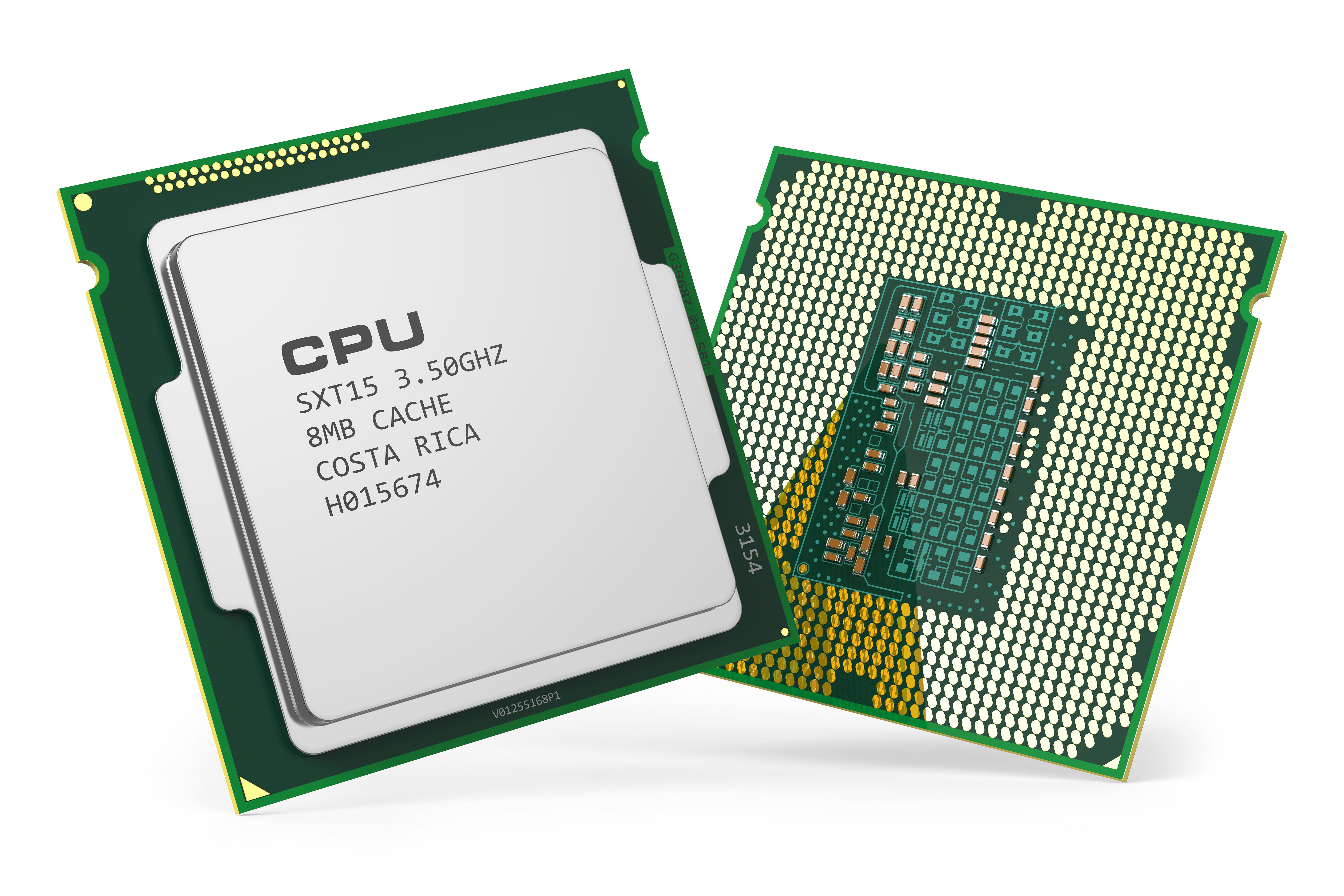 Intel's (INTC) CPU (central processing unit) supply shortages have shaken its dominance of the data center processor market. Intel has faced supply issues related to its 14nm (nanometer) and 10nm processor chips since September 2018. The company's 14nm CPU shortage due to manufacturing problems delayed its next-generation 10nm chips. As of yesterday, Intel stock was up 25.2% this year.
Article continues below advertisement
Article continues below advertisement
Intel's chip delay
The delay initially shifted the availability of 10nm CPUs from the second half of 2018 to 2019. Then, in August 2018, Intel announced that its first 10nm products would not be available until the 2019 holiday season. Now, the company doesn't even foresee resolving the CPU shortage issue in 2020. Last month, Intel apologized through a letter for its 14nm CPU shortages and 10nm chip production delays.
In the letter, Intel wrote, "Despite our best efforts, we have not yet resolved this challenge." Intel stated that expanding its manufacturing capability and accelerating its foundries have improved its PC CPU capacity by "double digits" sequentially in this year's second half. Intel CEO Bob Swan also said during the company's Q3 earnings call that its 14nm capacity had increased by 25% this year. However, the company still could not meet PC customers' fast-growing demand.
Article continues below advertisement
Intel's CPU supply issues in Q3 and ahead
The chip supply issues have hurt Intel's CPU volumes and revenue big time. In the third quarter, Intel reported strong results, and it raised its fiscal year guidance. The chip giant's earnings and revenue crushed Wall Street estimates by $0.18 per share and $1.2 billion, respectively.
However, Intel continued to experience 14nm CPU supply issues and admitted that they would likely continue in the next quarter. In Q3, Intel's CPU revenue fell 7.1% YoY to $8.4 billion as its volumes fell faster than its average selling prices. The company's notebook and desktop platform volumes also fell in Q3, by 10% and 11%. However, modem orders from iPhone maker Apple (AAPL) partially offset Intel's CPU revenue decline. Intel has exited its smartphone chip business, selling it to Apple to focus on its 5G modem business. The deal is set to close by the end of this year.
Impact of Intel's CPU issues on Dell and HP
Amid huge corporate demand for new PCs, Intel's supply shortages could significantly dent PC sales and shipments this holiday season for big PC makers such as HP (HPQ), Dell Technologies (DELL), and Lenovo.
According to Gartner, Lenovo's PC shipments grew 5.8% in the third quarter, while Dell's and HP's grew 5.5% and 4.6%, respectively. However, Dell and HP have recently lowered their forecasts due to Intel's CPU supply shortages.
Article continues below advertisement
Article continues below advertisement
Dell's and HP's reduced forecasts
Dell, the third-largest PC maker, beat analysts' earnings estimates in the third quarter but lowered its fiscal 2020 non-GAAP revenue to $91.8 billion–$92.5 billion from $93.0 billion–$94.5 billion. Analysts have forecast fiscal 2020 revenue of $92.6 billion for the company. The company lowered its revenue guidance due to Intel's CPU constraints impacting PC shipments.
Rival HP has also forecast intense pressure in 2020, despite reporting strong fiscal 2020 fourth-quarter results last month. HP CFO Steve Fieler expects the chip shortage to dent PC supply in next year's first half. HP's PC business could get hurt as it has a limited inventory buffer.
PC makers also worry that the chip shortage could delay the PC refresh cycle. On January 14, Microsoft (MSFT) plans to end support for Windows 7. As a result, PC companies will need to upgrade their products to Windows 10.
Analysts expect Dell's sales to grow 0.26% YoY in the January-ending quarter and 1.14% YoY in fiscal 2020, down from 14.26% YoY growth in fiscal 2019. For HP, analysts expect sales to fall 0.81% YoY in the January-ending quarter and 1.38% YoY in fiscal 2020 (ending October).
Intel's issues: A boon to AMD and Qualcomm
Intel's problems have proven to be a boon for rivals Advanced Micro Devices (AMD) and Qualcomm (QCOM). In the third quarter, worldwide PC shipments grew 1.1%, according to Gartner. Due to Intel's chip shortages, AMD and Qualcomm were able to take over its position in the PC market. Qualcomm teamed up with Microsoft and promoted LTE (long-term-evolution)-capable "always connected" PCs, and AMD grabbed market share by selling Ryzen CPUs.
Article continues below advertisement
Intel is facing pressure from AMD's Ryzen 3000 processors, which Microsoft has adopted in its Surface Laptop 3. HP and Lenovo have also used AMD's Ryzen PRO 3000 series in their enterprise desktops. AMD's EPYC Rome CPU processors are cheaper and more powerful than Intel's Xeon Cascade Lake Platinum 8280.
Furthermore, AMD management believes that the company's 7nm EPYC processors are the server CPU industry's top performers. Last month, AMD launched its 7nm Ryzen Threadripper high-end desktop CPUs. When Intel later launched its 14nm Cascade Lake-X on November 25, it slashed its prices amid pressure from AMD.
Intel's outlook
Intel is slated to launch its 14nm++ Cooper Lake Xeons in next year's first half, and its 10nm Ice Lake data center CPUs later in the year. Despite its chip supply pressure, Intel plans to grow its 14nm and 10nm capacity by 25% next year, and its PC CPU unit volumes by a mid-to-high single-digit percentage. Intel CEO Bob Swan also wants to rebuild the company's inventory buffer to maintain the demand-supply balance.