All You Need to Know about Apple's Global Presence
Apple's (AAPL) trillion-dollar tech ecosystem is now present around the globe. This presence has influenced different geographies in a distinct manner.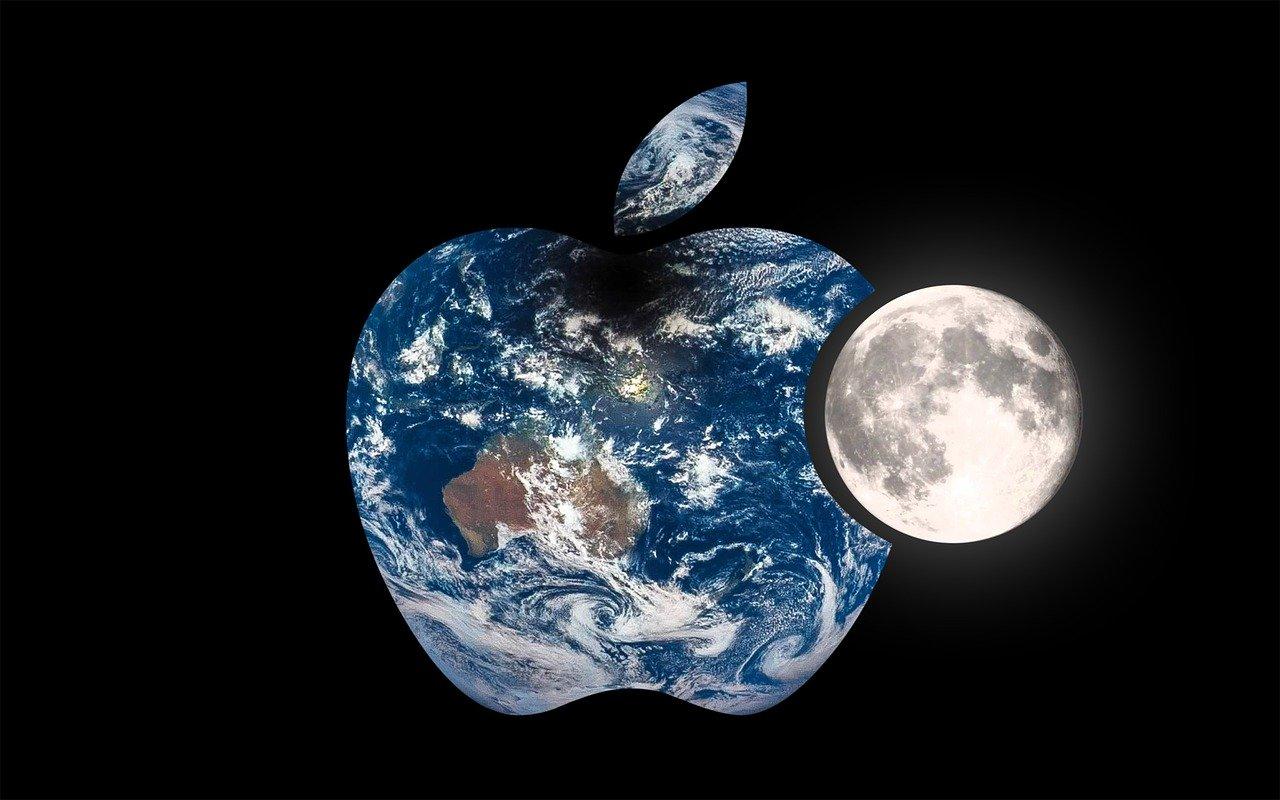 Apple's (AAPL) trillion-dollar tech ecosystem is now present around the globe. It's perhaps the world's most recognizable consumer tech brand. This presence has influenced different geographies in a distinct manner. Apple has utilized different regions' universal selling points in its favor, creating a win-win situation for itself and each region. A business's expansion into a new market should always be based on the local culture and sentiment. Apple has proven to be highly successful at such expansions. Let's understand Apple's global presence in detail.
Article continues below advertisement
Article continues below advertisement
The US remains Apple's biggest market
The US is Apple's home ground. According to the company's 2019 SEC filing, the country alone accounts for 45% of Apple's revenue. Furthermore, Apple has grown to be an organization of national interest. According to Apple's 2018 press release, the company contributed nearly $55 billion to the US economy and estimates it will contribute $350 billion more in the next five years.
Apple is one of the biggest job creators in the US. It has created more than 2 million jobs to date and intends to add 20,000 more over the next five years. In line with the current White House administration's aim to "make America great again," Apple is investing in domestic suppliers and manufacturing partners. The conglomerate increased its funding from $1 billion to $5 billion to support innovation among American manufacturers.
Working in the interest of the nation's future, Apple is supporting education in coding, technology, science, the arts, and math. It has also introduced free software, "Swift," to teach coding.
In the company's 2018 press release, CEO Tim Cook said, "Apple is a success story that could only have happened in America, and we are proud to build on our long history of support for the US economy." He added, "We believe deeply in the power of American ingenuity, and we are focusing our investments in areas where we can have a direct impact on job creation and job preparedness. We have a deep sense of responsibility to give back to our country and the people who help make our success possible."
Article continues below advertisement
The rest of the West in Apple's global presence
The second major geography that Apple dominates is Europe. From the region, it generated around 23% of its revenue in fiscal 2019. Apple generates more than half of its revenue from products. Since major Western countries have higher GDP per capita than most Asia-Pacific regions, premium consumer tech companies such as Apple report substantial sales in these countries.
Apple employs a strong workforce of 22,000 in the European region. In addition to US developers, European developers also contribute App Store content. The company has paid more than $23 billion to App Store developers across Europe, making a good market for itself. Whereas the tech industry is showing some growth in Europe while its traditional industries are sluggish, the EU's stringent policies are limiting the tech industry's growth.
Apple is still contending with a $14 billion unpaid tax charge. The EU has stood by its fine, stating that "Member States cannot give tax benefits to selected companies – this is illegal under EU state aid rules."
Apple: Made in China
I call China Apple's "second home." The country is a potentially lucrative market, making high-end products at low cost. In the US and Europe, Apple has reached a saturation point. Western markets have very few first-time buyers, and the device upgrade cycle of Apple's user base has stretched. In these regions, Apple can now only capitalize on its wearables and Apple services.
In this scenario, China is a viable alternative. The country has more than one billion potential users plus a cost-effective product manufacturing arena. Most importantly, China's digital infrastructure is already in place, much like the West's. Therefore, all Apple had to do was understand the market before it could start churning out profits. For Apple, China is not only a market with a strong iPhone user base but also the manufacturing hub of iPhones. In fiscal 2019, Apple generated $43.7 billion in revenue from China, or 16.7% of its total revenue.
Article continues below advertisement
Article continues below advertisement
Apple in a fix with China amid trade war
However, Apple is currently going through tough times in its second home. The US-China trade war has caught Apple in the crossfire. The trade war has imposed heavy tariffs on Chinese imports, meaning Apple could pay tariffs for importing its own products produced in China.
In May 2018, CNBC reported Morgan Stanley analyst Kate Huberty estimated that if Apple passes the 25% tariff costs on iPhones to customers, the price of the iPhone XS could increase by $160. If Apple decides to bear the tariff costs, its EPS could fall by 23% in 2020. The development gave Chinese smartphone maker Huawei the chance to make its move. The US-banned company launched budget smartphones locally and won 42% of China's smartphone market in Q3 2019, according to Canalys data.
Apple's situation in China is looking dicey. If the situation goes south from here, the production of Apple's major revenue-making product, the iPhone, would be at stake. Tim Cook might have to consider shifting iPhone assembly to other Asian nations, such as Taiwan or Malaysia.
Apple looks to expand its global presence into India
India is among the world's fastest-growing economies. Like China, it has more than one billion potential users. India's community is also known for its software aptitude. However, the challenges for Apple in the country are not like those in others.
Indian sentiment thrives on budget spending. In May 2016, Fortune, citing Morgan Stanley, reported, "With per capita income of $1,570 as of 2014 and the average smartphone selling for less than $90, a third of the global average, India's market growth is predominantly led by cheaper phones. High-end smartphones—costing from $300—makeup only 6% of the market, or just 6 million units."
Article continues below advertisement
Apple's ecosystem fails to appeal to Indian customers
Apple will have to shape its product and pricing strategy so that it can penetrate the budget-oriented Indian smartphone market. With Samsung and Huawei offering high-end specifications in budget phones, Apple has lost its appeal to the extensive Indian audience.
According to data reported by IDC and Counterpoint Research, Samsung, Xiaomi, Oppo, and Vivo held ~70% of the Indian smartphone shipment market in 2018. Meanwhile, Apple held just 1.2% of the market share in 2018, according to The Economic Times.
Article continues below advertisement
Indian smartphone and laptop users generally avoid paid entertainment services. A bigger chunk of the tech-using population relies on free third-party services. Apple failed in this segment, too, unlike peers Google and Microsoft. According to a CNBC report in January, on India, Tim Cook said, "I feel like we're making good progress there and are gaining an understanding of the market, but we still have a long way to go, which I sort of see as an opportunity instead of a problem. And I do feel great about the growth rate."
Article continues below advertisement
Apple's global outlook
Apple is known as the global leader in the tech industry, specifically for iPhones. Its history is phenomenal, and the lengths to which Apple has gone to upgrade its tech are revolutionary. But today, Apple is facing stagnation in its own market. The country upon which Apple relies for its major hardware production is in a trade conflict with its home country. And competitors such as Samsung and OnePlus are threatening Apple in the premium smartphone category.
The reality is that, globally, Apple is fighting on multiple fronts to stay at the top. To keep its ground, it has implemented or considered many strategies:
Apple has rebalanced its revenue weighting from products to products and services.
It has adopted pricing strategies.
The company has provided battery replacement options for longer device usage.
It has launched wearables, home products, and accessories.
It has considered relocating its production facilities.
The company has attempted to customize its tech for diverse usage across countries.
However, to pass the trillion-dollar mark, Apple will have to come up with more than just strategies. Trade tensions between the US and China has to be discussed more with US administration, as Apple is a contributor to the US economy. India is still uncharted territory for Apple. The iPhone maker will have to recognize the Indian population's style of smartphone usage. Only then can a strategy be outlined to penetrate the mainstream market.