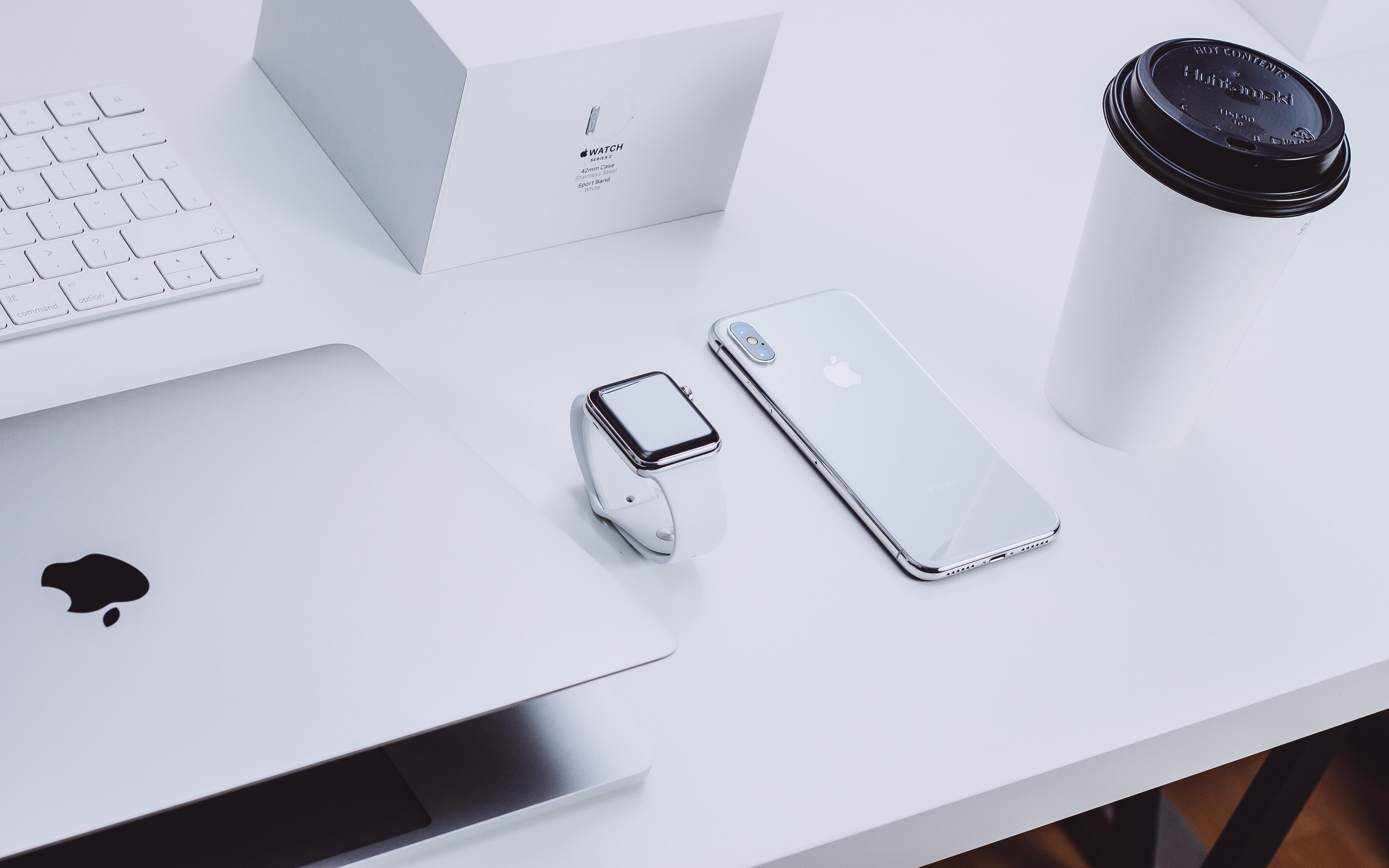 Apple Q4: Wearables, Services Steal the Show
Apple (AAPL) reported its fiscal 2019 fourth-quarter results after markets closed yesterday. The company lived up to expectations and saw its highest September quarter revenue ever. The revenue was on the upper end of expectations at $64 billion, while its EPS were $3.03. Its revenue and earnings beat analysts' estimates and management's guidance. Apple's total revenue grew 3% YoY (year-over-year) in fiscal 2019's fourth quarter. In fiscal 2019, Apple's total revenue fell 2% YoY to $260 billion.
Article continues below advertisement
Apple isn't only about iPhones anymore
iPhones were in the spotlight in Apple's run-up to its Q4 earnings release. In the past few weeks, there have been several analyst upgrades on the back of robust iPhone numbers. However, iPhones failed to show any magic. At $33.36 billion, iPhone revenue exceeded analysts' estimate, but fell 9% YoY. Notably, the rate of decline has slowed from the 15% slowdown recorded in the last few quarters.
The September quarter saw the launch of the iPhone 11 and iPhone 11 Pro. However, as the phones were launched just ten days before the quarter's closure, the impact of their success wasn't that pronounced. Their launch may have helped arrest iPhone revenue's decline, though. This quarter may have been just an extension of the iPhone woes the company has been facing for the past few quarters.
Apple's service segment takes the lead
As expected, the service segment led the show and emerged as Apple's most influential segment. With 18% revenue growth, the service segment saw its all-time highest performance. The company has since long pegged its future growth to subscription-based revenue. The company's subscription service expanded 40% over the year with a subscriber base of 450 million. Apple aims to cross 500 million subscribers by 2020. The torchbearer of Apple's service segment in Q4 was Apple Pay, whose number of transactions exceeded PayPal's and more than doubled. The iPhone maker also noted an overwhelming response to Apple Card and Apple Arcade. The next addition to its growth engine could be Apple TV+, slated to launch tomorrow.
Article continues below advertisement
Wearables segment saw the highest growth
In fiscal 2019's fourth quarter, Apple's wearable, home, and accessories segment revenue grew 54% YoY. The company revealed that each of its wearables—the Apple Watch, AirPods, and Apple Beats—saw phenomenal growth. It reiterated its commitment to medical research and creating the next generation of innovative health products. Apple Watch Series 5 is a big step in that direction. Previously, we discussed whether the wearable segment could outshine iPads and Macs. It hasn't yet, at least in the last quarter. The segment's revenue was still 7% lower than Mac revenue.
Macs slip, iPads provide support
In fiscal 2019's fourth quarter, Mac revenue fell 5% to $7 billion YoY, missing analysts' estimate of $7.5 billion. The iPhone and Mac segments were the only ones to see a revenue decline. Apple says that the YoY comparison wasn't on the same scale because last year saw the launch of MacBook Pro models.
iPad revenue climbed 17% YoY in the quarter to $4.66 billion, in line with analysts' estimate. The September quarter saw a lot of first-time iPad buyers, and its active installed base reached an all-time high.
Article continues below advertisement
Apple's revenue from Greater China improves
Apple's Greater China revenue fell 2.4% in fiscal 2019's fourth quarter to $11.1 billion. While Apple's Greater China revenue is still under pressure, its rate of decline has slowed. The affordable iPhone 11's robust sales are likely helping Apple regain its footing in China. On the trade war front, Apple CEO Tim Cook sounds hopeful. He noted that the tone on tariffs had changed significantly and is emphasizing the importance of an agreement. Cook also stated that his positive views on the trade war have already been factored into the company's guidance.
Meanwhile, Apple's European and Japanese revenue also slipped in the quarter. However, in the rest of the Asia-Pacific region, revenue grew 6.6% YoY.
Share buybacks lead to a drop in cash reserves
Apple's cash reserves fell 2.2% to $205.9 billion amid its share buyback program. Its dividend payout of $3.5 billion also reduced cash reserves.
Cook "optimistic" about the holiday quarter
In fiscal 2020's first quarter, Apple expects total revenue of $85.5 billion–$89.5 billion. That range's midpoint exceeds Refinitiv analysts' estimate of $86.9 billion. The company hasn't projected the Q1 revenue of $90 billion that Cowen expected. Apple projects iPhone revenue of $33.36 billion, while analysts forecast $32.42 billion. The company explained that its Q1 guidance is more conservative than usual due to foreign exchange headwinds.
Fiscal 2020's first quarter could be interesting, as it will include most holiday sales. The quarter will also be the first after the launch of the much-awaited Apple TV+ streaming service. Cook reaffirmed that the company expects to return to growth in next year's first quarter.
AAPL stock climbed more than 1% after hours yesterday following the company's Q4 release. It will be interesting to see how investors respond to the results today. Will they look at the company's overall growth prospects, or will they choose to focus on its weak iPhone numbers?