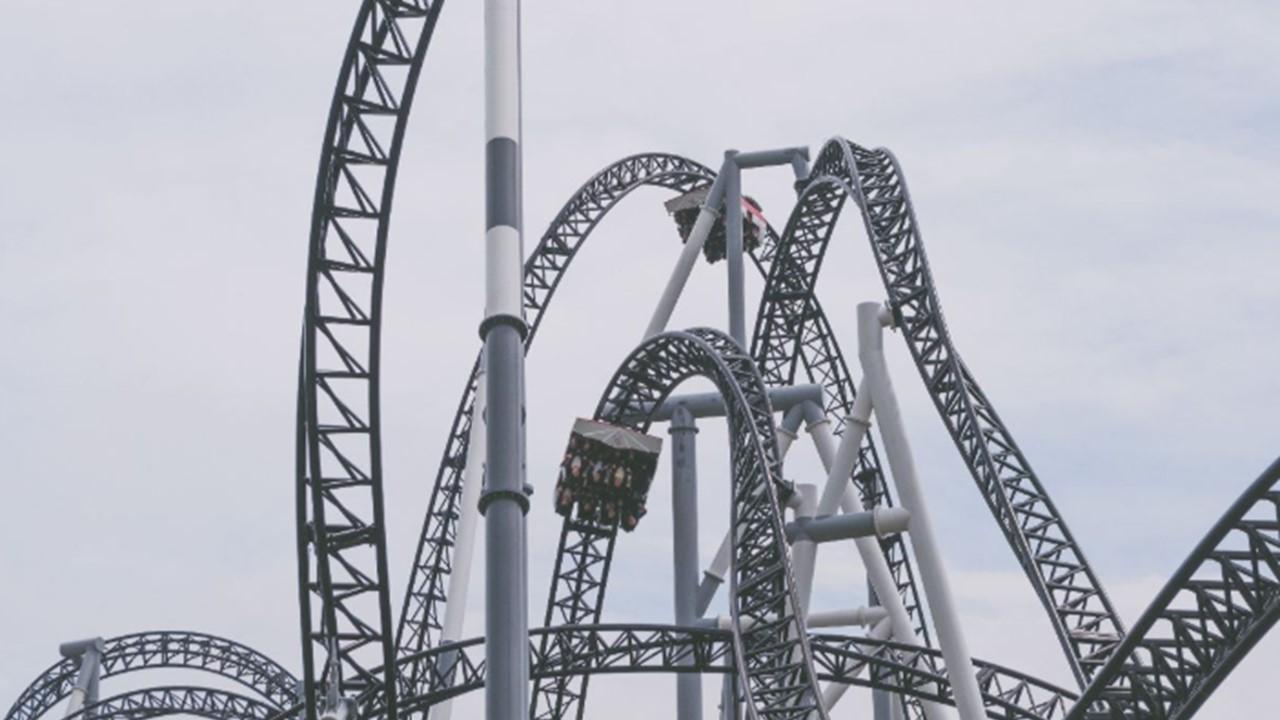 Get Real: 2019 Roller Coaster Comes to an End
By Grace Nightingale

Sep. 4 2020, Updated 6:51 a.m. ET
In today's Get Real morning newsletter, we discussed Tesla's Model 3 deliveries, Alphabet investor essentials, the highs and lows of the Dow Jones in 2019, and more.
Article continues below advertisement
Must-knows
Tesla's Model 3 delivery day is here
Tesla (TSLA) is set to deliver its first China-made Model 3 sedans today. The company is ahead of its delivery schedule. Tesla plans to reach the maximum production level at its Shanghai Gigafactory by the end of 2020.
Highs and lows of the Dow Jones
Overall, 2019 has been a roller coaster of recession fears and market wins, especially for the Dow Jones Index. Currently, the index is sitting at a record high. We discussed the Dow Jones' top gains and losses as the year comes to an end.
Real-life Pied Piper from Silicon Valley
Q-Blocks wants to disrupt the Internet with Delve. The product serves as a computer, soundbar, and streaming service all in one. The company parallels the fictional Pied Piper in Time Warner's Silicon Valley on HBO.
Macy's, Nordstrom, and Amazon's strong holiday sales
Macy's (M), Nordstrom (JWN), and Amazon (AMZN) stocks all rose due to strong holiday sales this year. Department stores like Macy's and Nordstrom have been enhancing their online offerings to keep up with less interest in physical stores.
Waymo essentials for Alphabet investors
Alphabet has been looking at ways to diversify its revenue. As a result, Waymo, one of Alphabet's most visible other bet components, enters the picture. We have the top three Waymo takeaways for Alphabet investors to close out the year.
What to watch for
Comcast's potential Xumo streaming service purchase
Comcast (CMCSA) shares rose last week. The company will likely acquire a video streaming service from Xumo. Comcast's NBCUniversal unit plans to introduce Peacock, its own video streaming service, in April.
Analysts are bullish on Diamondback
Analysts are bullish on Diamondback Energy, which has the second-highest percentage of "buy" ratings among the S&P 500 Index's constituents. Diamondback's production doubled when other oil producers lowered their production growth guidance. The production will likely increase more.
Bitcoin heading into 2020
Overall, 2019 has been tamer than previous years for Bitcoin, even with the aftermath of the big 2018 shakeout. Bitcoin's price in 2020 is difficult to pin down because of erratic price action. However, Bitcoin is good at bouncing back.
What to expect from oil stocks in 2020
Oil stocks have taken a hit due to weaker oil prices this year. However, the conditions seem better going into 2020. We discussed the key elements of the four leading oil stocks with strong technicals to take into 2020.