Bitcoin Year in Review and 2020 Forecast
I wouldn't call 2019 a sea of tranquility for Bitcoin. But at least it wasn't as much of a roller-coaster ride as the two preceding years.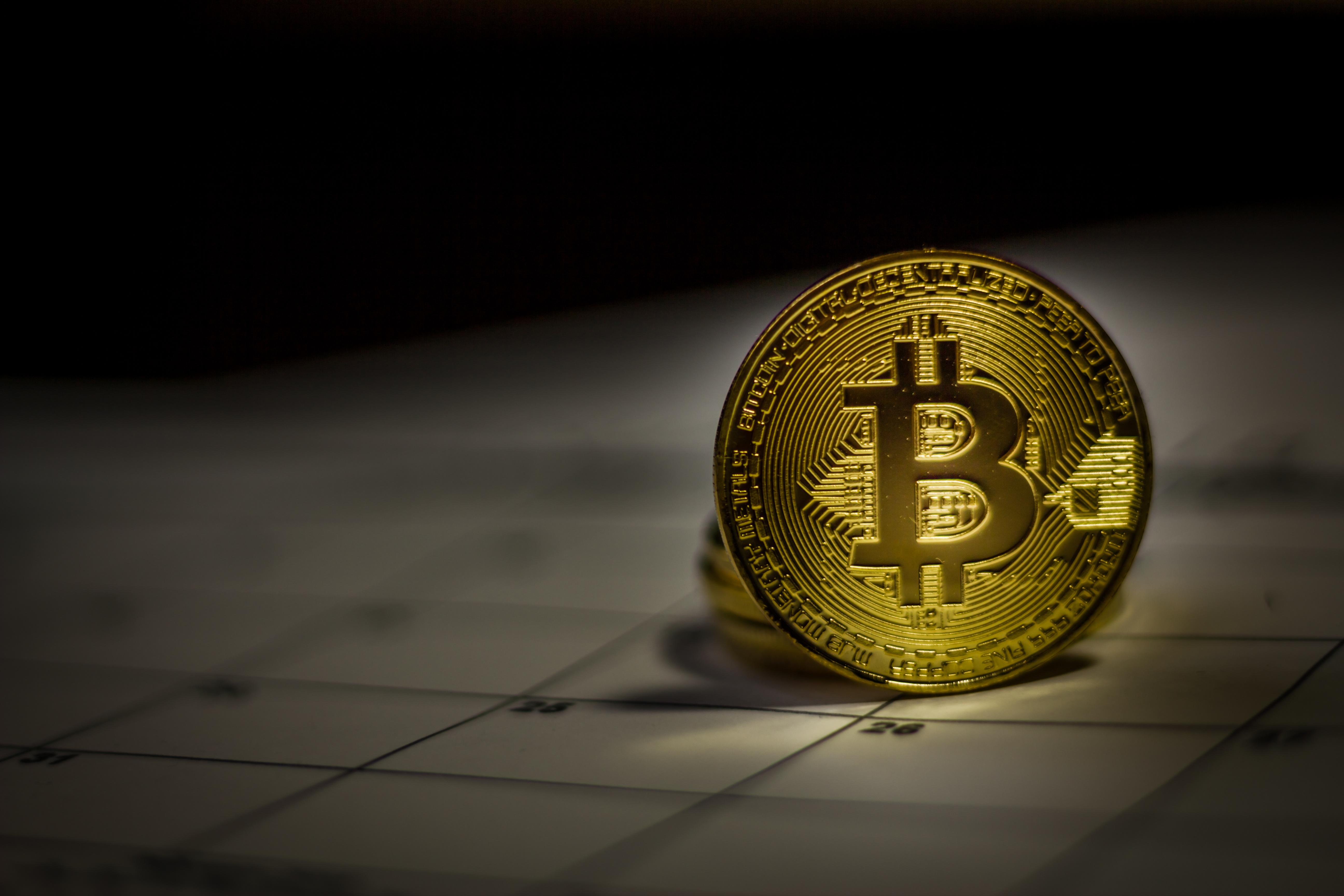 2017 was a year to remember for Bitcoin (BTC). And then the year after that was one that most Bitcoin bulls would rather forget. That's the nature of cryptocurrency investing—these digital assets are known to be exciting but volatile. Now that another year has passed, it's time to size up Bitcoin's progress in 2019.
I wouldn't call 2019 a sea of tranquility for Bitcoin. But at least it wasn't as much of a roller-coaster ride as the two preceding years. In fact, there was some price stability throughout much of 2019. Still, there were large moves in both directions—and there were some noteworthy events surrounding Bitcoin.
Article continues below advertisement
Article continues below advertisement
The big Bitcoin shakeout
All asset classes have what are known as shakeouts. These are downward price swings that cause beginners to sell at the worst possible time. Then the smart money, or institutional investors, come in and buy at lower prices. After that, the price retraces upwards.
Bitcoin had a substantial shakeout period at the tail end of 2018. To be specific, Bitcoin reached a low point of $3,122 on December 15, 2018. Next, Bitcoin stabilized between $3,300 and $4,200 for 3.5 months. Investors' patience faced a major test, but at least the bleeding had apparently stopped.
Then came a massive bull run in which the Bitcoin price rocketed all the way to $13,880 by June 26. It felt like 2017 all over again, but there was a difference. In 2017 the price surge was precipitated by ICO hype. This summer's price move had much more institutional interest behind it.
Facebook (FB) announced its forthcoming Libra Project during that time. And Libra has the potential to introduce digital assets to billions of users worldwide. So, while it doesn't directly relate to Bitcoin, the mainstreaming of digital assets would still probably benefit Bitcoin.
Libra boom and bust
As a result, big companies like Visa (V), Mastercard (MA), eBay (EBAY), and PayPal (PYPL) pledged to back the Libra Project financially. Looking back, I would consider this to be the most significant cryptocurrency-related event of the year.
However, the euphoria would soon be tempered. In July, the U.S. Congress interrogated Libra Project head David Marcus. A few months later, they grilled Facebook CEO Mark Zuckerberg. American policymakers were decidedly skeptical of the Libra Project, citing data-privacy concerns along with worries that Facebook wants to become a bank.
In October, Visa, Mastercard, eBay, and PayPal had all withdrawn their pledged financial support of the Libra Project. And this support proved to be a catalyst for a steady price decline that lasted through the second half of 2019. For much of December, Bitcoin traded between $6,800 and $7,500.
Article continues below advertisement
A global glimmer of hope for Bitcoin investors
October wasn't all bad news for Bitcoin, however. From October 24 to 26, the Bitcoin price leaped from $7,300 to $10,350. This shift followed Chinese President Xi Jinping making a commitment to developing China's blockchain technology.
Also around that same time, Chinese authorities reiterated their pledge to crack down on illegal cryptocurrency exchanges. This talk was discouraging, but not new. The world had already heard this type of threat from China in 2017.
By the end of the year, the Bitcoin bull market seemed to remain intact. The Bitcoin price had doubled since the beginning of 2019. Also, May of 2019 proved to be Bitcoin's busiest month ever, with nearly 12 million BTC transactions that month.
Looking ahead to 2020
Because of its wild price action, it's difficult to extrapolate Bitcoin's price into the future. Besides, it's a new technology, and we have to expect growing pains. Still, the upcoming Libra Project and China's commitment to blockchain technology tend to make me bullish in 2020.
Bitcoin has demonstrated the ability to bounce back from almost anything. Therefore, a retest of 2019's prior high mark of $13,880 seems like it might be in the cards in 2020. I'm looking forward to new records breaking and new technologies developing as Bitcoin brings us another exciting year on the blockchain.