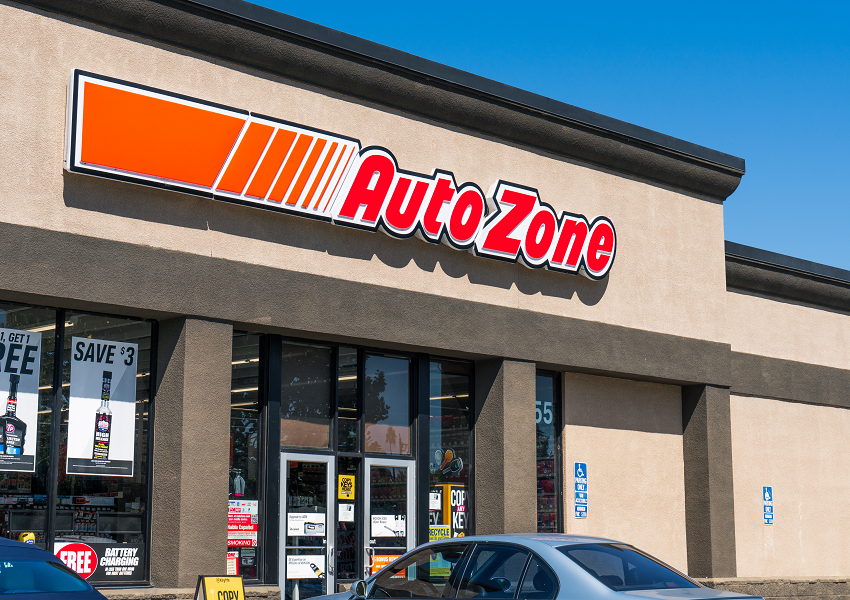 AutoZone Stock: Analysts' Ratings and Target Prices
With a YTD (year-to-date) return of 45.7%, AutoZone (AZO) stock is the top performer among auto part retailers. The stock has outperformed the broader US indexes. The Dow Jones and the S&P 500 have risen 21.2% and 27.4%, respectively, YTD.
Meanwhile, many of AutoZone's peers haven't kept pace with the broader market. Dorman Products (DORM) has been the weakest. So far, the stock has fallen 17.9% this year. In contrast, Advance Auto Parts (AAP) and Genuine Parts (GPC) have risen 0.3% and 10.3%, respectively, YTD. Apart from AutoZone stock, O'Reilly Automotive (ORLY) has outperformed broader US indexes with a YTD gain of 28.9%.
Article continues below advertisement
Analysts' views on AutoZone stock
Analysts have become more optimistic about AutoZone stock following its overwhelming earnings results for the first quarter of fiscal 2020 on December 10. The company beat the expectations for all of the key metrics. AutoZone also signaled that the EBIT growth would accelerate in the remaining quarters of fiscal 2020 despite higher wages and increased IT expenses.
On December 10, Wedbush analyst Seth Basham increased his target price for AutoZone to $1,375 from $1,240. He also reaffirmed his "outperform" rating on the stock, according to a flash update from TheFly. According to the update, Basham thinks that solid industry fundamentals and AutoZone's sales-driving initiatives and robust inventory will continue to enhance its performance.
On the same day, Brian Nagel of Oppenheimer raised his target price for AutoZone to $1,415 from $1,225. According to a report from TheFly, Nagel pointed out several positive factors including sustainable commercial sales growth, moderate spending, and discounted valuation multiples. The analyst maintained his "outperform" rating on AutoZone stock.
On December 11, JPMorgan Chase analyst Christopher Horvers also upped his target price to $1,310 from $1,225. He reaffirmed his "overweight" recommendation on the stock. According to a report from TheFly, Horvers is impressed with AutoZone's same-store sales and gross margin performances in the first quarter. The two key metrics beat the expectations for the first time in the last three quarters.
Article continues below advertisement
Other target price hikes by analysts
There were a few other target price increases for AutoZone stock after the company's first-quarter results. The other increases were as follows:
Jefferies raised the target price by $150 to $1,300.
UBS increased the target price by $215 to $1,425.
Stephens upped the target price to $1,350 from $1,250.
Raymond James raised the target price to $1,350 from $1,250.
Instinet increased the target price by $95 to $1,345.
Morgan Stanley revised the target price to $1,200 from $1,100.
Citigroup raised the target price to $1,435 from $1,363.
As of today, about 52% of the 23 analysts covering AutoZone stock have recommended a "buy," while the remaining analysts have a "hold" rating. The average target price on the stock has increased 10% to $1,310 from $1,191 since the company's last quarterly results. The target price reflects an upside of 7.2% from the closing price of $1,221.83 on Tuesday.
Will the rally continue for AutoZone stock?
Overall, we think that AutoZone will continue to report stronger quarterly results, which would drive its stock price higher. The company's quarterly results will likely continue to benefit from its sales-driven initiatives. Under the initiatives, AutoZone is focusing on store expansion and enhancing its high-quality product portfolio.
AutoZone is also enhancing its omnichannel capabilities through technological innovation to improve customers' shopping experience. The company is offering buy-online-pick-in-store and fast delivery facilities under the omnichannel strategy. The initiative has been helping AutoZone drive customer traffic to its store and website.
AutoZone is also investing to improve the supply-chain network, which helped it speed up inventory fulfillment and the delivery process. All of the initiatives mentioned above will help the company drive its top line and bottom line higher in the long run.