Sonos Acquires Snips: Should Apple Buy Sonos Now?
The case for Apple (AAPL) acquiring Sonos has gotten more compelling. Sonos (SONO) has announced it has acquired Snips for $37.5 million.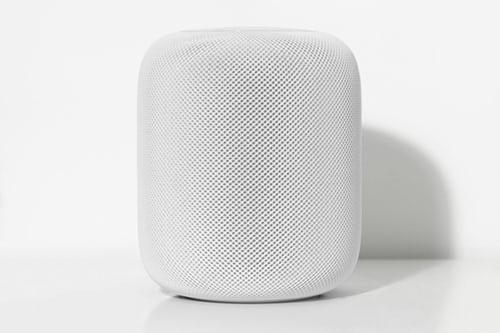 The case for Apple (AAPL) acquiring Sonos has gotten more compelling. Sonos (SONO), during its fiscal 2019 fourth-quarter earnings release, announced it had acquired Snips for $37.5 million, reported Variety on November 20. Snips is a Paris-based voice-assistant startup. The press release states the transaction was completed on November 14.
Sonos CEO Patrick Spence told Variety that the company doesn't aim to compete with Google Assistant or Amazon's (AMZN) Alexa. Instead, it plans to build something music-focused. In the press release, he said, "Millions of people have come to enjoy the ease of controlling music with their voice. Today's announcement gives us the added talent and technology to create an even more differentiated and immersive experience for customers, both inside and outside of the home."
Article continues below advertisement
Article continues below advertisement
Snips' smart assistant, Snips AIR, focuses on local voice processing rather than voice-recording storage on the cloud. This feature is key to Sonos, which could now offer privacy-oriented users more control. The company hasn't yet specified how it plans to integrate Snips technology into its offerings. However, the proprietary technology could give it an edge over Google and Amazon, which have both faced controversies regarding their devices capturing user conversations. Also, unlike Google Assistant or Alexa, Snips AIR doesn't require an Internet connection.
Sonos, a high-end speaker, would become more holistic by integrating an in-house voice-assistant. The Snips voice assistant will be available on the Sonos speaker, along with Alexa and Google Assistant.
Sonos, after acquiring Snips, becomes an attractive target
We've previously discussed how Sonos could be a good acquisition target for Apple. The iPhone maker's HomePod hasn't taken off well, lagging behind peers due to its high prices and Siri-related limitations. We concluded that acquiring Sonos would help Apple boost its hardware capabilities, but wouldn't necessarily fill all the gaps, namely enhanced voice-assistant support. However, with Sonos acquiring Snips, Apple may now have a good reason to buy it.
Snips AIR's technology is quite similar to Siri's. Also, the HomePod's superior sound quality makes it a popular choice for music lovers.
Apple could acquire or face fierce competition
Sonos is upping its game. If Apple doesn't acquire it, the iPhone maker may risk gaining a powerful competitor for its HomePod. Apple's wearables and home accessories segment is its fastest-growing. In such a situation, Apple can't risk giving up a share of the smart speaker market.
While Sonos may not solve all of the HomePod's problems, it may boost its sales and help Apple capture more of the market. Moreover, in fiscal 2019's fourth quarter, Sonos posted optimistic revenue and guidance, implying it is growing healthily and has a good market position. The company posted a loss for the quarter due to its R&D (research and development) costs rising. If acquired by a cash-rich company like Apple, Sonos could gain higher R&D investments that would improve its products.
SONO stock climbed 2.5% to close at $14.22 yesterday. Earlier this month, the stock jumped on news of the company's prospective acquisition. Yesterday, AAPL stock fell slightly, closing at $262.01.