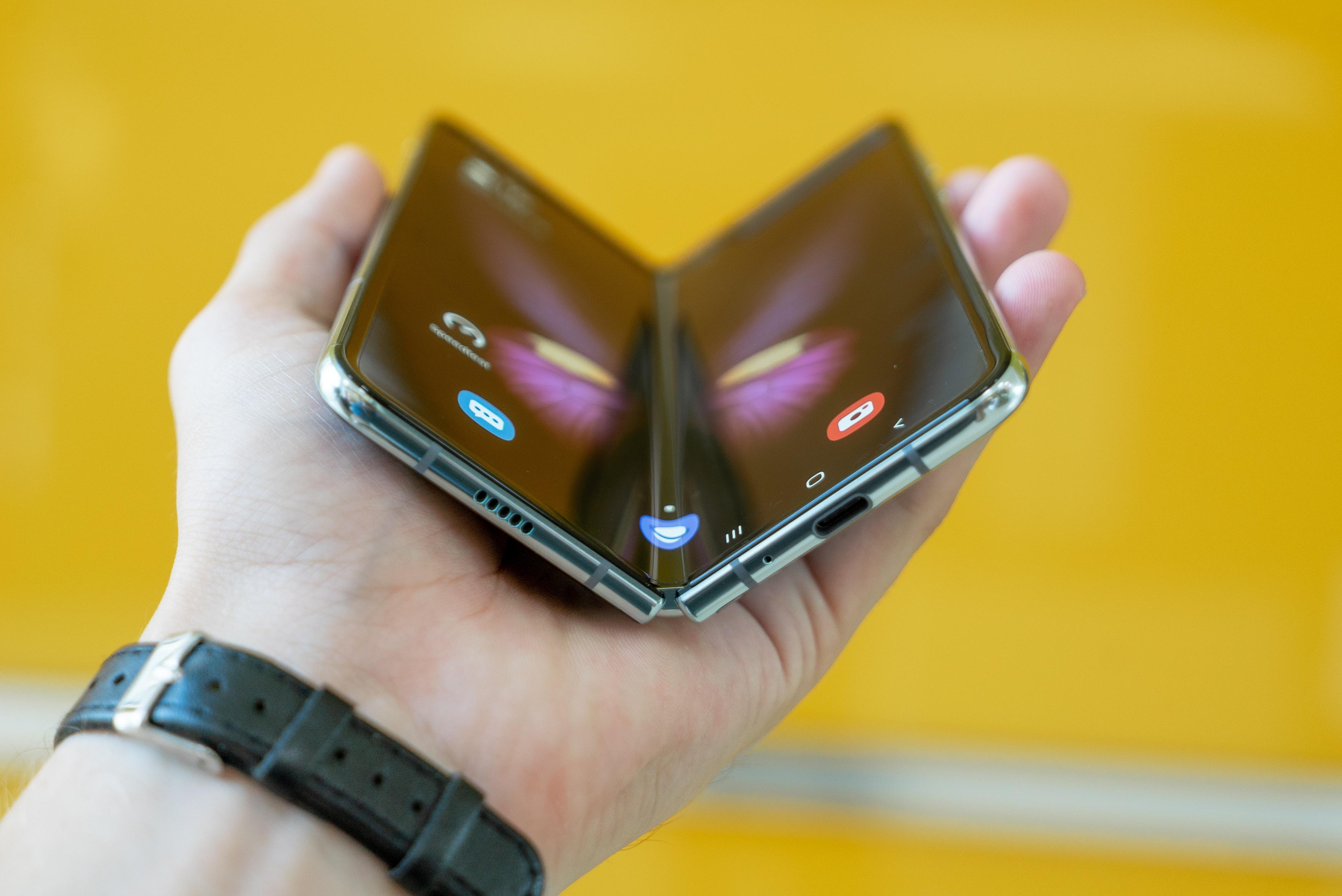 Samsung: Risks and Rewards of Foldable Phone Tech
<p>Foldable phones are a big thing now, and Samsung deserves all the credit as one of the first movers and shakers in this space.</p>
Foldable phones are a big thing now, and Samsung Electronics Co. (SSNLF) deserves all the credit as one of the first movers and shakers in this space. Even after the first bout of criticisms, the company's CEO is upbeat about foldable phones. On November 5, India Today interviewed CEO DJ Koh. In Samsung's two-day annual AI forum, Koh said, "We will significantly increase the sales of foldable smartphones next year." He added, "We are confident that consumers will see more foldable smartphones next year."
Article continues below advertisement
Article continues below advertisement
Samsung's foldable phone chronicle
On October 23, per a ETNews report, Samsung plans to sell 5 to 6 million foldable phones in 2020. This shows that production could rise 10x. Also, Samsung is investing in Vietnam facilities to support the increased production, according to ETNews. Again, DJ Koh reiterated these plans at the Samsung event.
Samsung Galaxy Fold got a lot of criticism after its launch. The company delayed its launch after tech reviewers spotted problems in test units. On April 23, Samsung said, "Initial findings from the inspection of reported issues on display showed that they could be associated with impact on the top and bottom exposed areas of the hinge. There was also an instance where substances found inside the device affected the display performance."
The first Galaxy Fold hit the shelves in early September 2019. However, the problems persisted. Tech Crunch hardware editor Brian Heater wrote about the "brightly colored, amorphous blob" that he could spot in between screens. Samsung recalled the smartphones again and relaunched on September 27 after the redesign. The starting price of the hi-tech Galaxy Fold is a whopping $1,980.
Article continues below advertisement
Critics give Galaxy Fold mixed responses
After the relaunch, the phone got mixed reviews. Jessica Dolcourt, editor at Cnet, called the Samsung Galaxy Fold "promising–and problematic." She added, "Its 7.3-inch screen is too fragile and the 4.6-inch display is too small to be effective. Battery life is short."
On the other hand, Quartz Technology editor Mike Murphy said, "To me, there is promise in that moment—and for some, that's reason enough to buy into Samsung's vision for now." However, he does feel that the phone is overpriced.
Samsung is upbeat about a foldable phone future
However, Samsung is taking things positively and feels encouraged by the response. Now, the company wants to get better. Reportedly, Samsung plans to launch Galaxy Fold 2. Last month, T3 revealed the possibility of another Galaxy Fold based on a patent filed by Samsung. The patent shows that the new foldable phone could feature under-screen camera tech. In the article, Matt Evans suggested this tech could make the new foldable simpler and low-cost. Meanwhile, the foldable Samsung W20 5G is set to be launched on November 19, in China, says GizmoChina.
Article continues below advertisement
Article continues below advertisement
The foldable phone market is in a growing stage and it's hugely favorable. Dated September 23, Korea's KBS World discussed the finding of Kim Yeon-hak, professor at Sogang University's Graduate School of Management of Technology. He predicted, "More than 40 million units of foldable smartphones will be distributed around 2023, posting an annual growth rate of more than 100 percent."
Competition is heating up
The tech still has a long way to go. This is because the device is an entirely new concept. Samsung wanted to pioneer new tech and it's been bold enough to do so. Next is Huawei. On November 15, Huawei's Mate X 5G folding phone is set to launch in China, reports The Verge. Its wrap-around screen is a major distinguishing factor from Samsung. Also, priced at $2,400, it's more expensive than the Galaxy Fold. Also, Motorola and Microsoft will join the foldable phone bandwagon to fire up the competition.
Article continues below advertisement
At the same time, there is Apple (AAPL). The company is still investing time in mastering the new tech. The company hasn't shared much about its plans. However, a UBS survey shows 2021 as a possible timeline for Apple's foldable devices, reported CNBC in August. Apple may be a late entrant in the game because it wants to play its cards well and safe. To learn more, read Apple: Is a Foldable iPhone in the Cards?
Taking calculated risks may pay off
Venturing into foldable phones at this juncture is promising as well as risky. It's commendable that Samsung isn't giving up on foldable phones. However, I feel that being unrealistically optimistic could backfire. In the Q3 fiscal 2019 earnings, Samsung posted strong growth in its mobile business. Before ramping up the production to a massive scale, the company should be sure about the foldable phone's engineering specs. Another foldable phone fiasco could put the company's reputation at risk.
We will keep tabs on market reactions to the upcoming foldable devices, so stay tuned.