Apple: Is a Foldable iPhone in the Cards?
Apple's (AAPL) iPhone 11 series has taken the market by storm, and investors are looking forward to what's next for iPhones.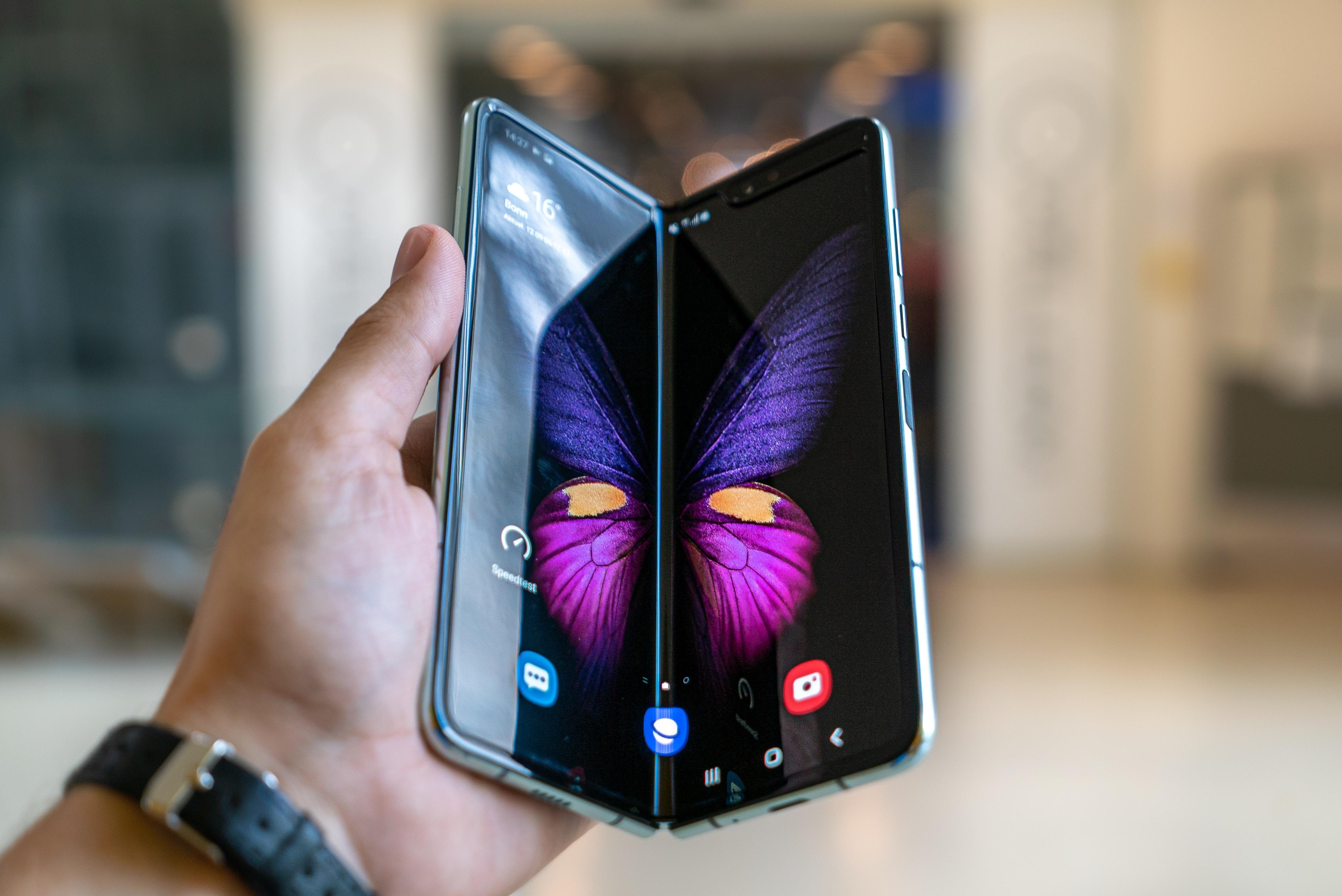 Apple's (AAPL) iPhone 11 series has taken the market by storm, and investors are looking forward to what's next for iPhones. Like Samsung, Microsoft (MSFT) and Huawei have released foldable smartphones this year. Now the market wants to know if a foldable iPhone is in the cards.
Everyone is waiting for next year's 5G (fifth-generation) iPhone, which the market believes will be a game-changer. Apple's recent inclination toward offering affordable smartphones could continue with the iPhone SE 2. Apple analyst Ming-Chi Kuo says the phone will look a lot like the iPhone 8 but will be priced at just $399. Slated to release by next year's first quarter, the iPhone SE 2 is being touted as Apple's next big launch.
Article continues below advertisement
Article continues below advertisement
Apple eyes foldable technology
In May, Apple won a patent for a foldable smartphone. The patent application, filed in January 2018, was for a device with a bendable display and cover. Since 2011, Apple has filed several patents hinting at foldable or bendable devices, including smartphones, tablets, and wearables.
In August, UBS indicated that Apple is "steadily working" on the technology, and could release foldable devices in 2021. UBS analysts think foldable iPads will hit the market before foldable iPhones.
Why hasn't Apple launched a foldable phone yet?
A smartphone with foldable technology is likely to be expensive, and Apple is currently focusing on affordable devices. UBS analysts state that while consumers could be willing to pay $600 extra for an Apple product, anything priced over $2,000 could put them off. They think the industry has to work toward lowering foldable device costs.
Furthermore, Apple hasn't yet found a foldable display partner. In 2017, Apple was rumored to be partnering with LG to design a foldable iPhone. Whereas LG is working on foldable and rollable display options, they have yet to materialize. According to Wired, Apple could source foldable displays from Corning, its long-standing partner, using a combination of Corning's Gorilla Glass and Willow Glass. However, Corning general manager John Bayne has said developing foldable glass could take a couple of years.
Additionally, Apple is highly particular about its user experience, and still needs to finalize software for its foldable phones. It has yet to seek third-party development support.
Article continues below advertisement
Apple is set to be a late entrant
Samsung and Huawei have been foldable device pioneers. However, Samsung's Galaxy Fold, launched this year, was tarnished by various customer complaints. Users were disappointed when the $2,000 phone started breaking at the fold, resulting in display issues.
Meanwhile, Microsoft plans to launch a foldable device in next year's fourth quarter. The Surface Duo will feature a hinge that won't hide the split, unlike Samsung and Huawei devices. It seems Microsoft has learned from the Galaxy Fold's flaws.
The future of foldable phones
Energias Market Research expects the global foldable smartphone market to grow 24.6% compounded annually from 2019 to 2025. Samsung, which foresees foldable devices' demand growing, plans to sell up to 6 million foldable smartphones next year. BGR reports Samsung has filed a patent for its next-generation Galaxy Fold with a larger display, and Tech Radar has revealed the upcoming Motorola Razr could be foldable.
Buying time to create the perfect foldable device
Foldable smartphones are still in their nascency, and we have yet to see a true success story. Whereas Samsung made a bold move by entering the market at this stage, it has faced repercussions.
To some, it may look like Apple has missed the bus, but I believe that's far from true. Apple seems to be assessing the right time to enter the market with cutting-edge technology that has minimal flaws. The company's late entry may be a boon in disguise. By waiting, Apple could release a foldable device with realistic pricing, user-friendly software, and a high-resistance display.