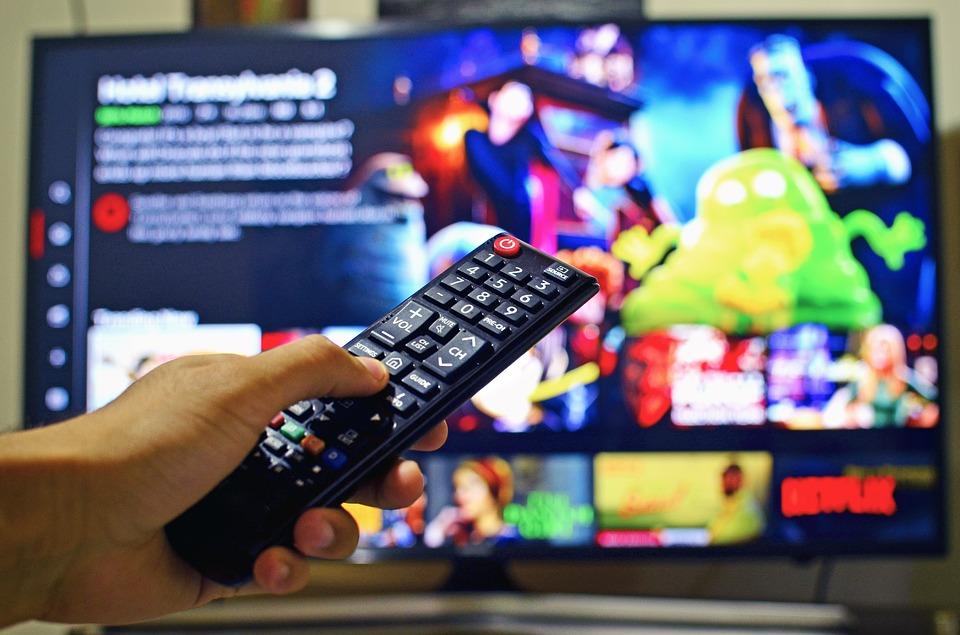 Will Netflix Lose Subscribers on Samsung TV and Roku?
Some of the older Samsung TV and Roku (ROKU) devices won't stream Netflix (NFLX) starting on December 1 due to some technical limitations. The news comes as a jolt for the streaming giant's loyalists.
Meanwhile, the streaming war is slowly gaining momentum. Apple TV+ debuted on November 1, while we're waiting for Disney + to launch on November 12. There's already a new challenge for Netflix to retain subscribers amid this news. Now, Samsung TV and Roku's inability to support the Netflix app on some of their devices only adds to these challenges.
Article continues below advertisement
Article continues below advertisement
Certain Roku devices and older Samsung TVs won't support Netflix
Roku (ROKU) had already talked about this problem last month, and reports about some older Samsung TVs dropping Netflix have emerged now. A piece on Digital Trends includes an exclusive quote from a Roku spokesperson on the matter.
He commented, "Due to technical limitations, Netflix will no longer be available on select older Roku players after December 1, 2019. These devices include models Roku 2050X, Roku 2100X, Roku 2000C, Roku HD Player, Roku SD Player, Roku XR Player, Roku XD Player."
The Independent reported Samsung's announcement that Netflix wouldn't be available on some of its older smart TVs, starting on December 1, due to "technical limitations." And The Independent further quoted Samsung saying, "As long as you have one of the supported devices, like a game console, streaming media player, or set-top box, you'll still be able to watch Netflix on your TV."
Currently, Samsung has taken down the page displaying this announcement. Meanwhile, Netflix is also displaying a message that mentions this same issue. It suggests a list of compatible devices for streaming.
Article continues below advertisement
Smart TVs have gained immense popularity recently. The ability to stream programs from any app—like Netflix, Hulu, and Amazon Prime (AMZN)—have made them very convenient. However, these devices become obsolete as they age, explains Popculture's Michael Hein. Hein also commented that this news left Samsung TV owners fuming.
Samsung hasn't even stated clearly what these "technical limitations" are. As a result, investors are facing quite a lot of ambiguity around this news. As per Popculture, Samsung TV users are also wondering why the older version wasn't updated to support Netflix.
No shortage of problems for Netflix
Netflix is already grappling with the issue of rampant password sharing. Users share their passwords to share a single account between multiple viewers, and this practice threatens the company's revenue and profitability. Learn more in Password Sharing: Netflix Losing $1.6 Billion Annually. Unfortunately, on the Q3 Netflix earnings call, the streaming giant stated that it doesn't currently have a "big plan" to tackle this trend.
Article continues below advertisement
Article continues below advertisement
The recent news of some older Samsung TVs and Roku devices dropping Netflix doesn't bode well for the company. As a result, NFLX may lose some of its loyal subscribers—even if only for the short term. It can't afford these kinds of losses while competitors are crowding the streaming space. Subscribers without access to a compatible device may have to purchase an additional device. And purchasing a compatible device just for Netflix may not seem feasible for many subscribers, so the company could end up losing subscribers to competitors like Apple TV+ or Disney+.
This news is pretty disheartening for NFLX investors because the streaming giant is making genuine attempts to retain its subscriber base. Its content lineup for November is impressive. The company has exclusive TV shows and a robust library of Netflix Originals to hook subscribers in this Thanksgiving and holiday season. However, the unfortunate loss of the app on certain Samsung TVs and Roku devices is a sudden and major hurdle.
Article continues below advertisement
Notably, the news would also come as a blow to Roku. In an October 18 article, Digital Trends' Simon Cohen explains that Netflix is a crucial catalyst for Roku device sales. He also cited a September 20 report from CNBC. The piece suggests that more than 50% of streaming hours on Roku come from Netflix and YouTube.
Challenges to retain the subscriber base
Netflix stock has surged 7.90% year-to-date to close at $288.03 on November 5. Of the FAANG stocks, Netflix is the only one with single-digit year-to-date growth. The stock has traded under tremendous pressure this year amid concerns over streaming wars and subscriber losses.
Netflix's Q3 earnings last month assuaged investors' fears about subscriber growth. However, the broader challenges remain.
Stay tuned to see if Netflix faces a similar problem with other smart TVs. Subscribers' response to more incidents like this will also be critical.
Correction: The article was updated to clarify that older Samsung TV and Roku devices won't stream Netflix.