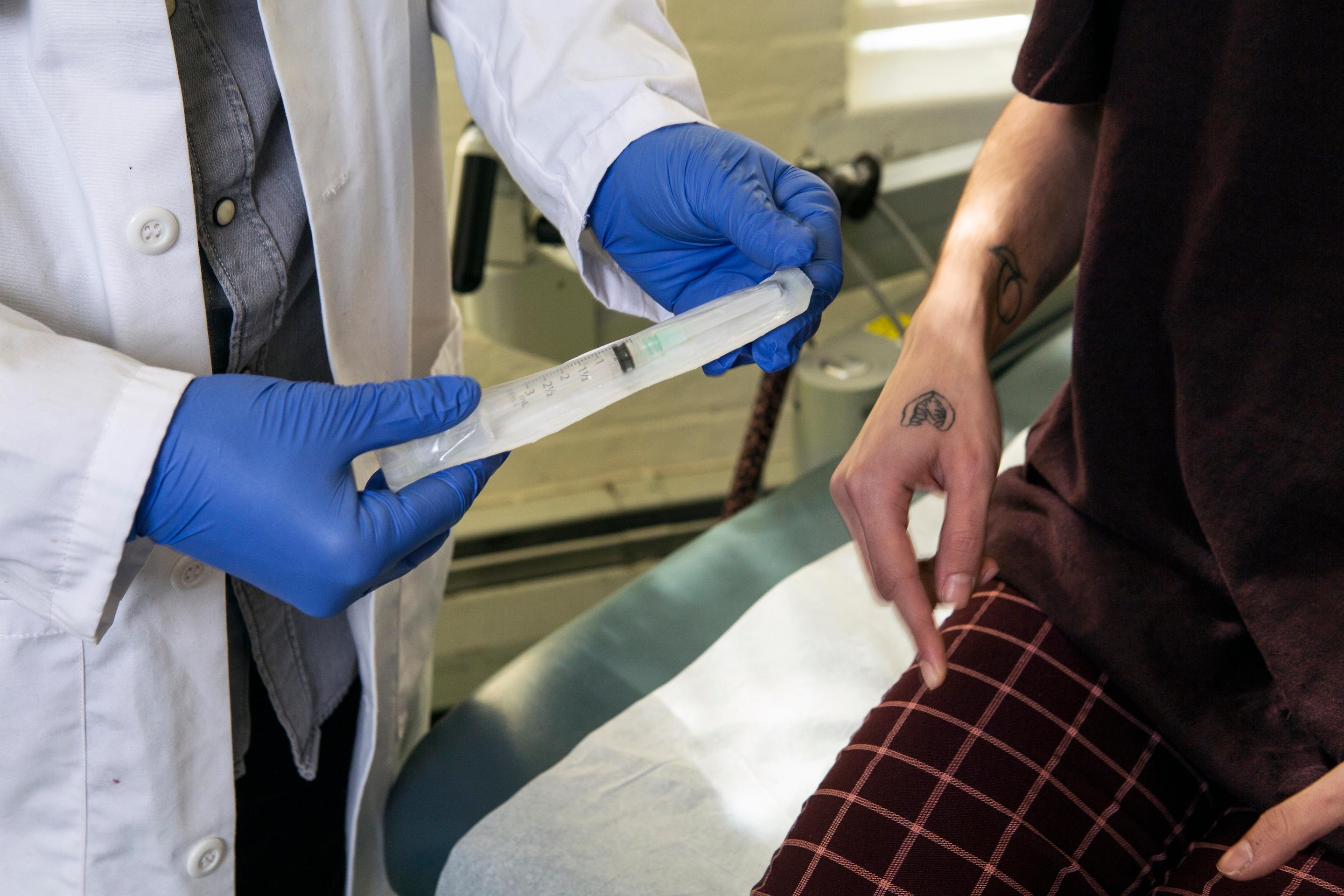 'Medicare for All' Is No Reason to Drop Healthcare Stocks
While the media obsessively caters to Millennials' consumer preferences, there's one economic sector that's decidedly shifting to a more seasoned crowd: healthcare stocks. Adults 65 and over are the fastest-growing group in the US. And experts have estimated that by 2050, one out of six adults in the country will be 65 or older.
Therefore, by and large, healthcare stocks are a reasonable place to allocate your capital. An aging population will require healthcare, and that population is growing. Moreover, healthcare is a necessity, not a luxury. It's one of few sectors that thrived during the financial crisis of 2008–2009.
With a presidential election coming up, however, things can change quickly. Not long ago, it was going to be Trump versus Biden, but now it looks like it could be Trump versus Warren. And Elizabeth Warren's "Medicare for All" proposal poses serious questions for investors in healthcare stocks.
Article continues below advertisement
Analyzing the best healthcare stocks
While the Medicare for All proposal could hit all healthcare stocks, there are a handful of sector leaders that other stocks are likely to follow. I'd say the clear leader is UnitedHealth (UNH) with a market cap of $261 billion. The runner-up would be Cigna (CI) with a $74 billion market cap, followed by Humana (HUM) in third place with a $44 market cap.
UnitedHealth stock presents an interesting scenario. It's near its all-time high price, but its trailing 12-month PE ratio is still reasonable at 20. Cigna (PE of 16.5) and Humana (PE of 18) have also made strong gains recently but seem fairly valued. Between these three stocks, we can get a pretty good picture of how the healthcare sector is doing.
No matter how you slice it, UnitedHealth is the leader among healthcare stocks. The company absolutely crushed estimates in its third-quarter release. Year-over-year increases in membership enrollment (+0.8%), health-benefits-segment revenues (+4.7%), and overall revenues (+7%) underscored a terrific Q3 for UnitedHealth.
Even with their recent price gains, UNH stock seems to have plenty of upside momentum. CI stock and HUM stock should also be solid bets in what appears to be a healthy sector of the US economy. But of course, life isn't that simple, and there's always a complicating factor.
Article continues below advertisement
What Medicare for All could mean for healthcare stocks
Rather than use secondhand information to try and figure out Elizabeth Warren's intentions, I'll just go to Warren's own website. The idea here isn't to take a political position one way or the other—but only to determine Warren's potential impact on healthcare stocks.
Certain phrases jump out immediately. For one thing, Warren intends to "take on the big pharmaceutical companies to lower costs of key drugs for millions of Americans." This could be a costly proposition for investors in pharma stocks like Merck (MRK) and Pfizer (PFE).
But let's get back to pure healthcare plays like UNH, CI, and HUM. Some passages on Warren's website certainly stand out. For instance, Warren vows to "protect individuals with pre-existing conditions" as part of her Medicare for All plan. In economic terms, we can assume this plan would be costly to healthcare companies.
Next, Warren promises to "pursue comprehensive anti-corruption reforms to rein in health insurers." I didn't find specific details concerning how that plan would be implemented. But there could certainly be challenging developments for UnitedHealth and other insurers.
Article continues below advertisement
The centerpiece of Warren's Medicare for All, though, is her intention to provide healthcare coverage in the United States "free for children under the age of 18 and for families making at or below 200% of the federal poverty level (about $51,000 for a family of four)." Furthermore, "For all others, the cost will be modest, and eventually, coverage under this plan will be free for everyone."
Gauging the sector's health
Sure, Elizabeth Warren's plans could weigh on healthcare behemoths like UnitedHealth, Cigna, and Humana. They could also pressure pharmaceutical companies like Merck and Pfizer. But I'm not recommending that investors in these companies assume the worst-case scenario will happen.
As an investor, I don't want to assume that one particular candidate will win the 2020 election. I also don't want to presuppose that Elizabeth Warren will get everything she wants if she does win. Heck, I won't even assume that she'll want all of the same things a year from now.
Instead of assuming, I'd rather invest based on what's real and true right now. And as I see it, companies like UnitedHealth have strong memberships and are making money hand over fist. You might want political change, or we might not. But that's not the basis of my investing strategy.
As for me, I'll just trade what I see. And right now, I'm seeing consistent revenue growth in healthcare stocks.