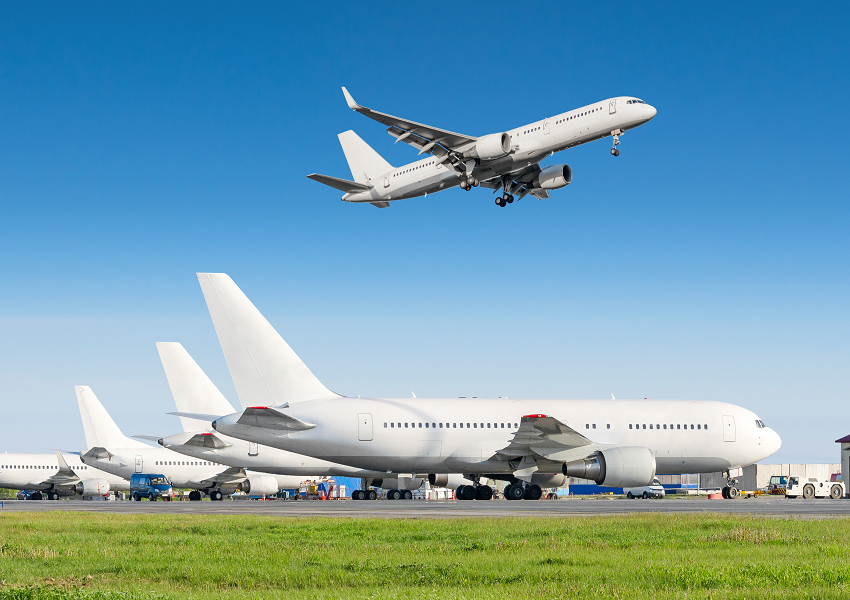 Boeing Needs to Redesign Thousands of 737NG Parts
The NTSB (National Transportation Safety Board) requested Boeing (BA) redesign an engine part of its 737NG (Next Generation) aircraft. The US regulator's recommendation is based on its investigations for Southwest Airlines' (LUV) Flight 1380 engine failure in April 2018. Notably, a passenger lost his life.
Article continues below advertisement
Article continues below advertisement
Broken fan blade grounds thousands of planes
Investigators found out that a broken fan blade caused the Boeing 737-700 model plane's engine failure. Two CFM International CFM56-7B engines power the aircraft. Airplane engine maker CFM International is a 50-50 joint venture between General Electric (GE) and France's Safran Aircraft Engines.
In a statement, the aircraft manufacturer committed to reinforcing the NTSB recommendations. Per the NTSB guideline, Boeing will repair about 7,000 older 737NG aircraft, which are currently in operation.
Yesterday, Boeing said that it "is working on the design enhancements to fully address the safety recommendation from the NTSB. Once approved by the FAA, that design change will be implemented in the existing NG fleet over the longer term." However, the company said that the latest inspections fixes the fan blade issues and said all 737NGs currently operating are safe to fly.
Article continues below advertisement
Other issues with Boeing 737NG
Apart from the engine fan blade issue, Boeing's 737NG aircraft is facing another operational problem. Regulators have grounded dozens of Boeing 737NG after they found structural cracks in the "pickle forks" part of the planes. The so-called "pickle forks" is a part that helps to attach wings to an airplane's fuselage or body.
Southwest Airlines was the first American carrier that discovered cracks on three of its 737NG aircraft. Brazilian low-cost carrier GoI Transportes grounded 11 Boeing 737NG planes after it found cracks on them. Also, Qantas grounded three 737NG. The Australian airline operates 33 Boeing 737NG aircraft.
So far, about 1,000 of the world's more than 7,000 operational Boeing 737NGs have gone through crack checks. Of them, regulators and airlines have grounded 50 jets due to cracks. All these defected planes will be sent back to Boeing for repair.
Financial impact
The ongoing issues with 737NG could hurt Boeing financially. Citing IBA estimates, Reuters revealed that repair cost per aircraft could be about $250,000 for Boeing. That means, with 50 planes already grounded, the company would pay about $13.5 million in repair expenses. The repair cost figure could rise as nearly 6,000 737NG aircraft are still under inspections.
Meanwhile, Delta Air Lines (DAL) did not found cracks on its Boeing 737 planes, according to a November 1 CNBC report. United Airlines (UAL) and American Airlines (AAL) have not completed their check on Boeing 737NG aircraft. However, they have not found problems in any of their 737 jets so far.
737NG aircraft issues could add to Boeing's trouble, which is already facing problems with its 737 MAX planes. Notably, the MAX is facing a global flying ban since mid-March. This happened after two fatal crashes within five months. During its third-quarter results, Boeing disclosed that the MAX grounding costs reached $9.2 billion.