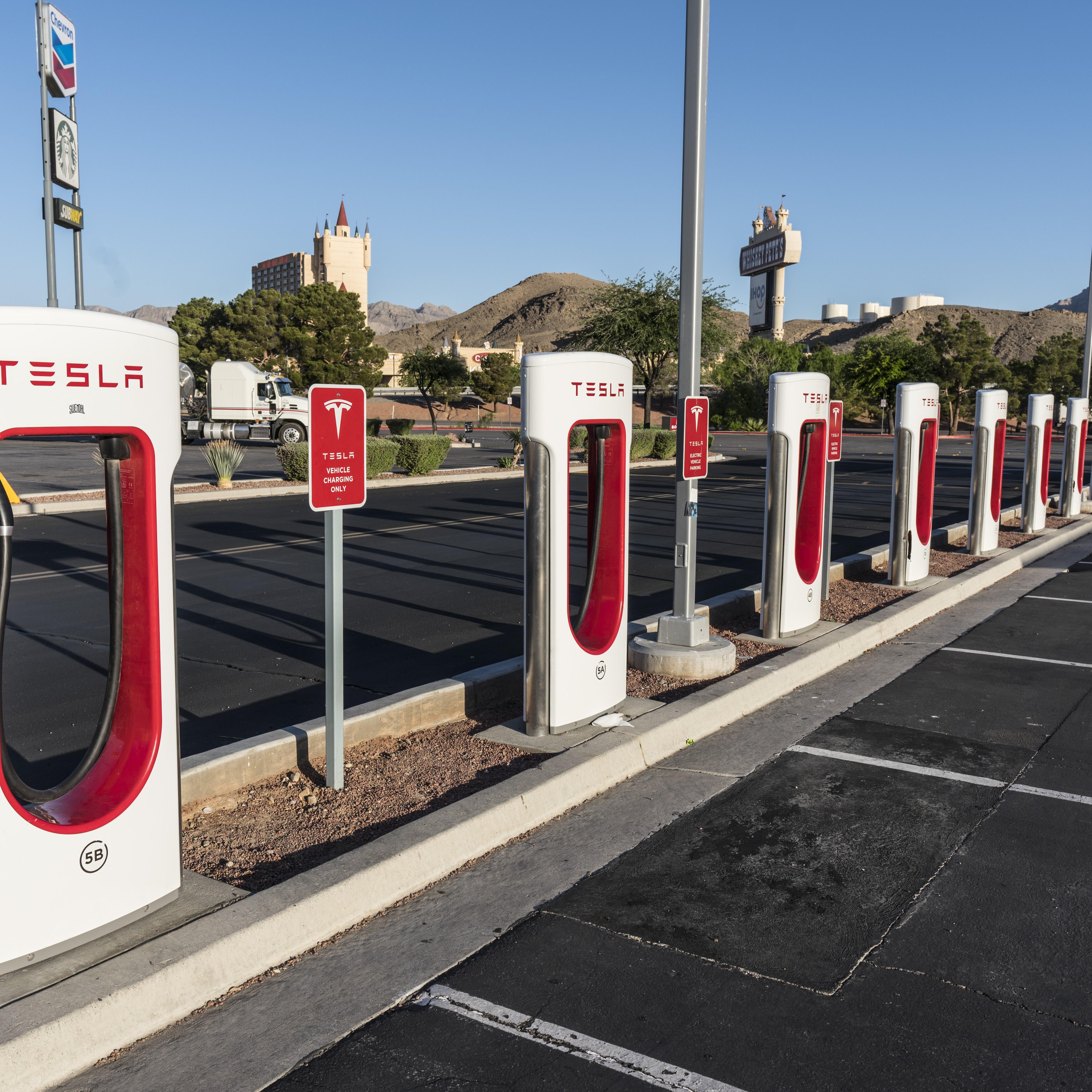 Is Greta Thunberg Tesla's New Mascot?
Young environmental activist Greta Thunberg recently made headlines with her speech at the UN Climate Action Summit.
Tesla is also working toward sustainable energy. The company's mission closely resembles what environmentalists such as Thunberg are seeking.
Arnold Schwarzenegger has reportedly arranged a Tesla car for Thunberg for her travel across the US and Canada.
Article continues below advertisement
Greta Thunberg
Greta Thunberg, the young and fiery environmentalist from Sweden, made a hard-hitting opening speech at last month's UN Climate Action Summit. President Donald Trump briefly attended the event, where some world leaders make big promises. Trump later mocked Thunberg in a tweet. Tesla's (TSLA) mission closely resembles what environmentalists such as Thunberg are seeking. So could Thunberg be Tesla's new mascot?
Tesla and sustainable energy
TSLA has positioned itself not as an EV (electric vehicle) maker but as a company that's focused on sustainable energy. Tesla and its CEO, Elon Musk, frequently mock gasoline cars. The company has also slammed legacy automakers in the past for moving too slowly on vehicle electrification. Tesla's energy business is also positioned as a green alternative. Earlier this year, the company launched its Megapack battery and positioned it against peaker power plants. According to TSLA, peaker power plants are among the most pollutive plants.
Article continues below advertisement
Mascot for environmentalists
Thunberg is a kind of mascot for environmentalists. Her speech at the UN Climate Action Summit was hard-hitting. She challenged world leaders multiple times with a rant of "how dare you." Growing environmental activism bodes well for TSLA. Power generation and vehicles are among the leading sources of pollution, and TSLA has a presence in both these product lines.
Moving to EVs helps lower pollution. Critics may argue that some of the electricity driving Tesla vehicles or, for that matter, any electric car comes from coal. However, coal's contribution to electricity generation has gradually decreased. Many countries are increasingly looking at renewable energy for electricity generation.
The Terminator provides Thunberg with a Tesla
The Terminator's Arnold Schwarzenegger has reportedly given Thunberg a Tesla car for her travels in the US and Canada. A representative for Schwarzenegger confirmed with Car and Driver that it would be challenging to get Schwarzenegger's personal Hummer across North America, so Schwarzenegger had arranged for a Tesla Model 3 for Thunberg. TSLA's wide network of Superchargers helps make long-range travel easier. Superchargers and battery capacity are among the company's competitive advantages.
Article continues below advertisement
Thunberg's using a Tesla vehicle during her environmental awareness campaign will act as another free marketing campaign for Tesla. Incidentally, every new EV launch is a proxy advertisement for Tesla cars. From car features to range and price, analysts benchmark every new EV against TSLA cars. This has made TSLA cars a kind of gold standard in EVs.
Tesla's rising deliveries and popularity
Tesla's deliveries and popularity have been gradually rising. The company delivered a record number of cars in the second quarter. Going by recent reports, it could hit a new record in the third quarter too. TSLA's popularity is also rising, especially in overseas markets. TSLA cars have received good responses in South Korea and Australia. Europe is also a big market for TSLA despite the presences of major domestic automakers such as Volkswagen. Volkswagen Group has also launched new all-electric models, including the Volkswagen ID.3 and the Porsche Taycan.
Article continues below advertisement
Tesla's third-quarter delivery report
Tesla's third-quarter delivery report is expected this week. While bulls are expecting record deliveries, bears might stick to their guns for the earnings report. While Tesla's deliveries have increased exponentially, it's still seeing losses. The company has yet to post an annual profit though. It has had just four profitable quarters in the last ten years. But profitability is a concern for other EV makers as well. Read Tesla, Electric Vehicles, and the Profitability Conundrum for more analysis.
To sum it up, any push toward addressing climate change concerns is positive for TSLA. Tesla cars are a combination of good hardware and almost unmatched software at their price points. Even Volkswagen's CEO has praised Tesla's software abilities. As EV adoption increases, Tesla will be in a prime position to capitalize.