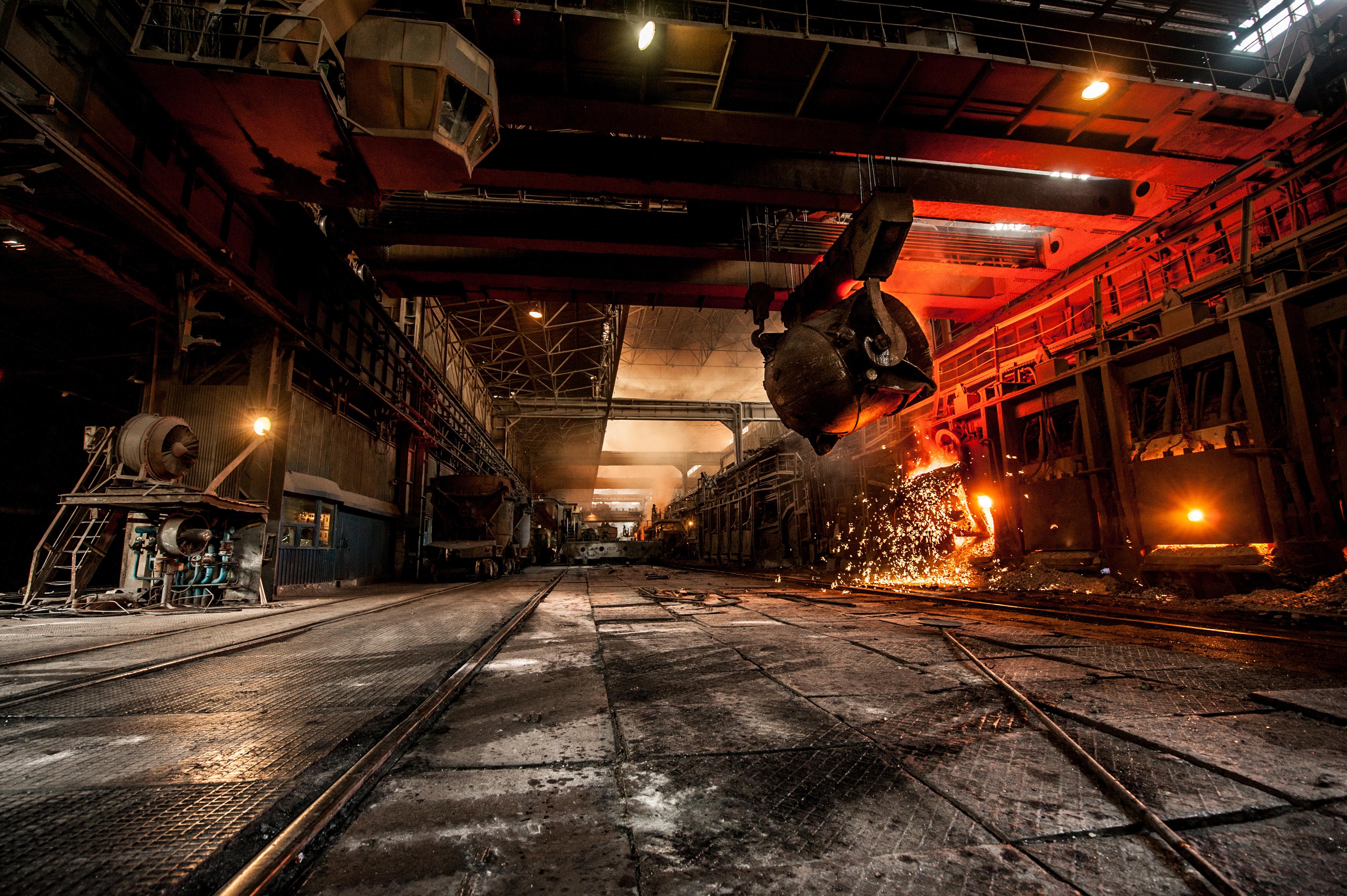 US Steel Imports Fell: Don't Celebrate Just Yet!
By Mohit Oberoi, CFA

Sep. 1 2020, Updated 12:06 p.m. ET
Preliminary data showed that US steel imports fell sharply last month after the spike in July. However, falling imports haven't restored investor sentiments.
US steel stocks fell sharply after leading domestic mills' dismal third-quarter earnings guidance. Falling raw material prices and weak international steel prices are also pressuring US steel prices.
Article continues below advertisement
US steel imports
According to preliminary data released by the US Census Bureau, US steel imports fell to 1.82 million metric tons in August from 2.75 million metric tons in July. The imports have fallen 34.1% on a year-over-year basis. Long US steel producers like U.S. Steel (X), AK Steel (AKS), and Nucor (NUE) have blamed higher steel imports for distorting US steel markets. Notably, higher imports impact US steel mills and lower their pricing power.
Article continues below advertisement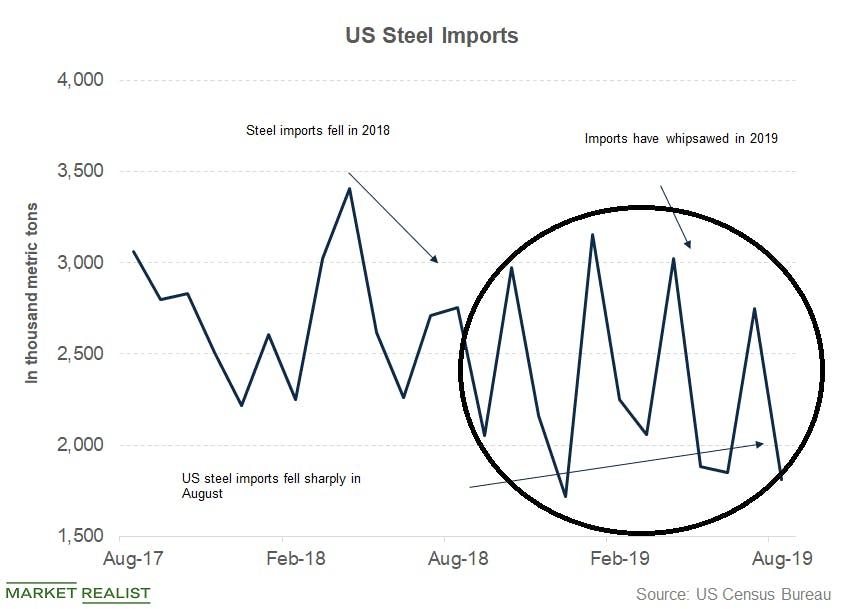 Import data in August
Interestingly, there has been high volatility in imports this year, which you can see in the above graph. Mainly, the month-over-month volatility in imports has been due to semi-finished steel products. The products are processed in the US. In August, semi-finished steel imports, which include blooms, billets, and slabs, fell to 195,617 metric tons from 1.07 million metric tons in July. So, the sharp fall in August imports was largely due to fewer semi-finished steel imports. Similarly, the imports in July rose due to the spike in semi-finished steel imports. Steel investors need to look at finished steel imports.
Article continues below advertisement
Flat-rolled steel imports
August flat-rolled imports show a mixed picture. hot-rolled coil and CRC (cold-rolled coil) imports increased compared to July. However, galvanized steel imports fell slightly during this period. AK Steel has a high proportion of CRC and galvanized steel products in its product mix.
Article continues below advertisement
Weakness in markets
Notably, US steel markets have been weak this year. After recovering in June and July, US steel prices have looked weak again. Weakness in global markets pressures US steel prices. US steel scrap prices are weaker, which pressures finished steel prices. Since we're almost into the seasonally weak fourth quarter, US steel prices probably won't recover in the short term. Usually, we see weak end-user demand and inventory destocking in the fourth quarter, which depresses US steel prices. Under such a scenario, even the fall in steel imports wouldn't do much to restore the sentiments.
US-China trade deal
A US-China trade deal would help improve the sentiments. However, the trade deal isn't a magic wand. China's economic growth is sagging, which depresses global steel prices. Next year, China's steel demand growth will likely slow down. Notably, the property led boom is fading. So, while a trade deal would help trigger a short-term rally, it won't address the medium-term issue of sagging growth and oversupply. U.S. Steel's expected cash burn for 2019–2021 feeds bears. While the company's capex plan would help improve its profitability, it also leads to cash burn in the short term. Read Has U.S. Steel Corporation Bitten Off More than It Could Chew? to learn more.