US Steel 'Thriving' No More as Big Bull Caves In
JPMorgan Chase analyst Michael Gambardella downgraded US steel stocks. Gambardella had been bullish on US steel stocks even when Wall Street turned bearish.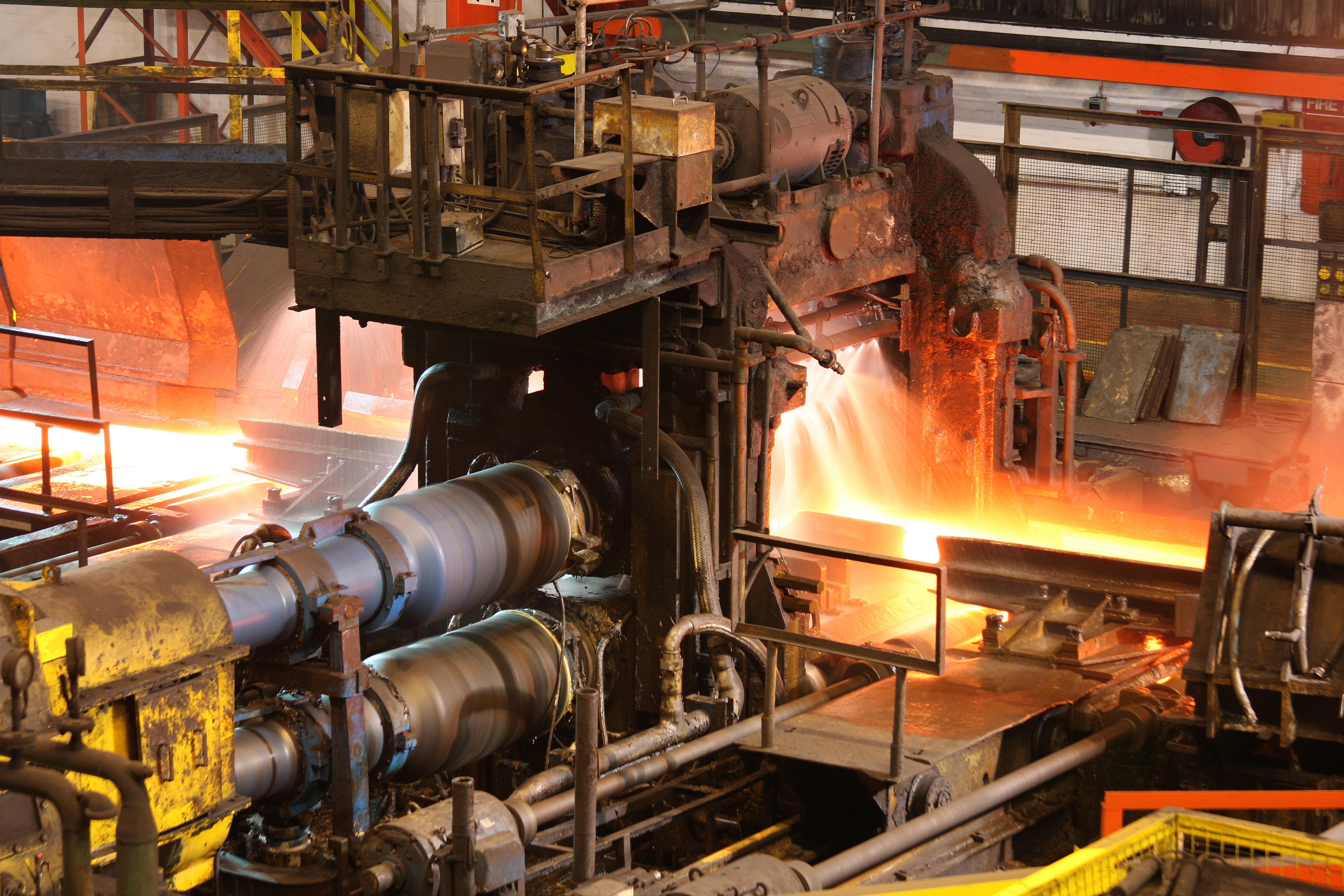 Today, JPMorgan Chase analyst Michael Gambardella downgraded US steel stocks. Gambardella had been generally bullish on steel even as Wall Street turned bearish.
These stocks are having a dismal run this year despite Trump's tariff support. Last week, three companies released below-consensus Q3 guidance.
Article continues below advertisement
Article continues below advertisement
Steel downgrades
Today, Michael Gambardella of JPMorgan Chase double-downgraded U.S. Steel (X) from "overweight" to "neutral." He also lowered his December 2020 target price from $26 to $14. Plus, Gambardella downgraded AK Steel (AKS) from "overweight" to "neutral."
It's worth noting that JPMorgan Chase had been, in general, bullish on steel stocks. Last year, after President Trump imposed the Section 232 tariffs, some analysts saw the move as a negative for the sector. Timna Tanners of Bank of America Merrill Lynch said the tariffs would have a limited impact on X stock.
Big steel bull caves in
Gambardella had said that X could rise to $85 in an "optimistic scenario." However, bears have won the argument—at least when it comes to the stock's price action. The stock is down significantly since Trump announced the tariffs last year. See US Steel Stocks: Is the Island Party Finally Over? for what's been hurting the sector. Meanwhile, Gambardella has also been lowering X's target price over the last year.
Article continues below advertisement
Q3 earnings guidance was the proverbial last nail
Last week, X, Nucor (NUE), and Steel Dynamics (STLD) released their respective third-quarter earnings guidance. All three companies issued lower-than-expected forecasts. Steel stocks had been strong at the beginning of September, but they fell sharply last week.
X's guidance, in particular, came in way below consensus estimates. Moreover, the company's comments on steel market conditions and its business segment seemed pretty pessimistic. Last month, Trump said that steel industry was "thriving" under his administration.
The company's dismal Q3 guidance seems to have been the proverbial last nail for bulls. Remember that credit rating agency Moody's also recently downgraded X's credit rating by one notch. Among other factors, Moody's cited weak end-user demand and an expected increase in X's financial leverage.
Cash burn
The company is expected to burn cash over the next couple of years due to its ongoing capex plan. Metal prices have plummeted, and the near-term outlook looks far from encouraging. We're now almost into the fourth quarter, which is generally weak for steel prices in the US. Weakness in raw material prices isn't helping steel prices either.
Outlook
In my view, X looks near its bottom for now. Despite J.P. Morgan's double downgrade, the stock was trading with gains at 11:30 AM ET. AK Steel was also in the green at the time. Most of the damage is done for American steel stocks. Positive progress in the US-China trade talks could bring some respite for the sector. But then, betting on US-China trade talks is a risky game. Things can turn upside-down with one Trump tweet.
At the time of writing this post, Mohit Oberoi, CFA, holds no position in NUE, AKS, X, and STLD.