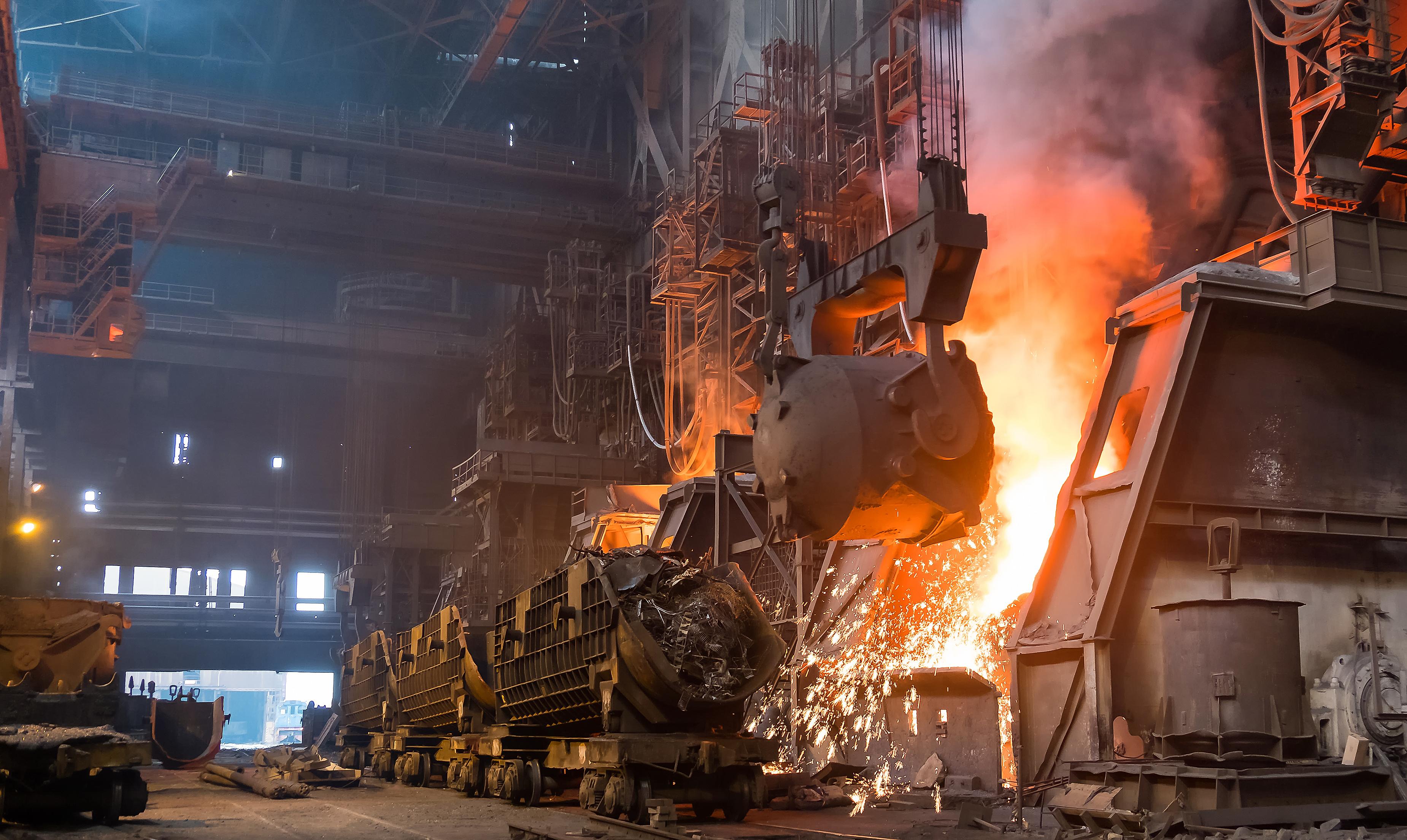 US Steel Industry 'Thriving' Says Trump—Is It True?
Last week, US President Donald Trump said at a rally that the US steel industry was "thriving" under his presidency. Last year, Trump imposed a 25% tariff on US steel imports. However, despite these tariffs, US steel stocks have had a rough ride.
Article continues below advertisement
US steel industry
Last week, Trump also said, "Our steel mills are fired up and blazing bright. The assembly lines are roaring." He said steel had been dead until he implemented the 25% tariff last year. He added, "Those steel mills — U.S. Steel and all of them, all of them — they're expanding all over the place." He also said, "We hadn't have — we didn't have a new mill built in 30 years."
Steel stocks
According to President Trump, the US steel industry is thriving. However, the equity markets seem to believe otherwise. U.S. Steel Corporation (X) and Nucor (NUE) have lost 37.6% and 4.5%, respectively, this year. AK Steel (AKS) has been slightly better off and is up 1.8% year-to-date. However, AK Steel fell a whopping 60% last year. Nucor and U.S. Steel also closed deep in the red last year. Steel stocks' dismal price action suggests the markets don't believe the US steel industry is "thriving."
Article continues below advertisement
US steel industry fact check
Higher steel imports have rattled the US steel industry in recent years. A higher level of imports took a toll on US steel production as well. While the US steel industry wasn't "dead" as Trump claimed, it certainly needed a structural respite from imports.
Section 232 tariffs did lead to a sense of jubilation in the US steel industry. US steel production rose last year, while imports tapered down. Nucor and Steel Dynamics announced several new projects, while U.S. Steel restarted two blast furnaces. However, while Trump said no new mills were built in the last 30 years, there have been several new plants. Steel Dynamics was only founded in 1993.
What's happening this year?
Last year, there was jubilation in the US steel industry. Flush with cash, US steel companies opened their purse strings. The investment spree continued this year as well. U.S. Steel also doubled down on its capex plan in May. However, the stock sold off after the announcement. Overall, all the steel stocks we're discussing in this article fell to their 52-week lows in May.
As US steel prices plunged, U.S. Steel announced the closure of two US blast furnaces in June. U.S. Steel announced the closure the same day Trump launched his 2020 campaign. While US steel stocks gained traction in June and July, they've fallen again this month. U.S. Steel made a new 52-week low last week.
What's been driving the sell-off in the US steel industry?
Recession fears have spooked metals and mining investors. Germany's second-quarter GDP growth slipped into the negative territory. China's economic data has also been quite dismal this month. The US steel industry isn't immune to China's slowdown. To make things worse, the US yield curve inverted last week, further igniting recession fears.
Given growth concerns, steel might be the last industry investors want to get into. Aluminum and copper stocks also sold off last week, and Alcoa hit a fresh 52-week low. The US steel industry wants the Trump administration to get tough on China. However, given the current scenario, US steel companies should now hope for an amicable solution to the trade dispute. A slowing China won't help make the US steel industry great again.